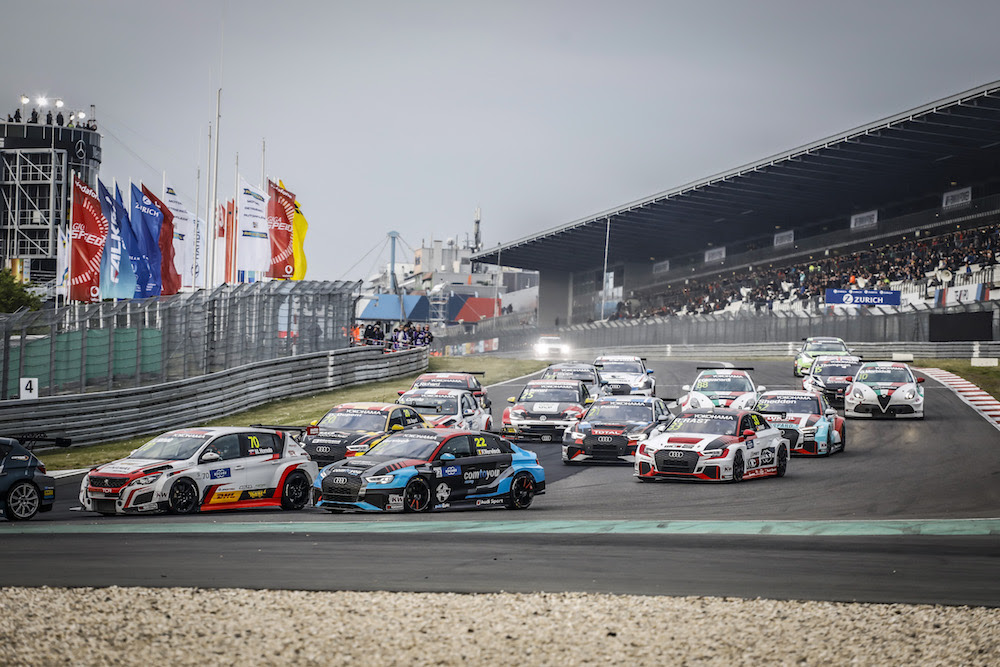 Courageous, young Slovak and car limits at Nurburgring
Even though the BOP had changed and Peugeot had minimal weight, ride height reduction and slight performance increase; Mato Homola was not able to finish better than 12. position. Mato had a huge courage, fast pace, and great driving skills which were often beyond the limits of the car… That is how we could sum up Mato's racing at this legendary circuit, called by many The Green Hell.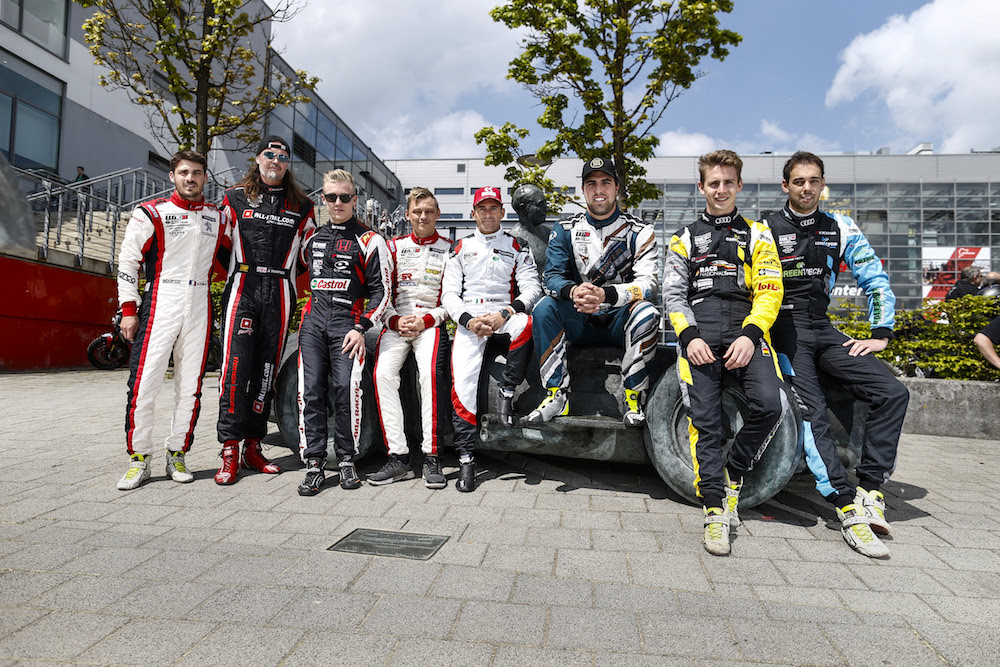 Mato was not happy at all with the P19 result in the Fridays' qualifying session: "I gave it my best! I had several supercritical moments when my car was going sideways in high-speed corners in speed around 220 kph, and then, later on, on straights, I have been easily overtaken by several cars … It felt like they drove cars from a different category. It was so frustrating! There was nothing I could do. I would push on the limit all the time, risk in the high-speed corners, but then the straights come and suddenly I'd lose everything I gained," explains slightly bummed young Slovak after the session.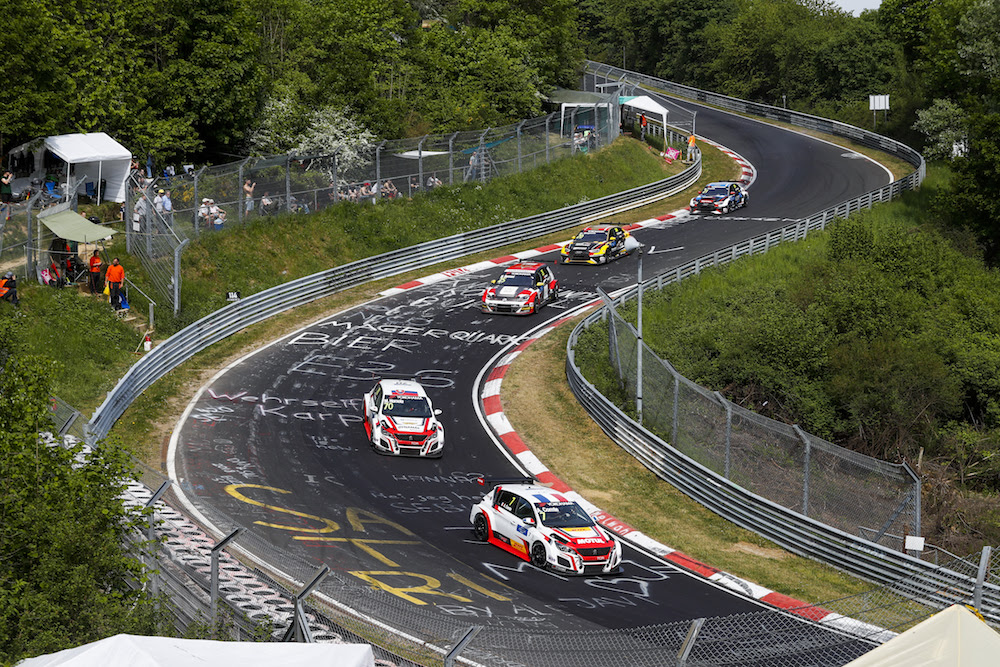 On Saturday, the last race day did not really bring any real positive messages. The car behaviour had changed a bit after the ballast reduction, but on the high-speed straights, the car was loosing more than 15-17 kph. For example, in the last and the shortest sector, Mato lost more than 2 seconds every lap. We are really curious, how the Peugeot 308 TCR will perform at "standard" race circuits.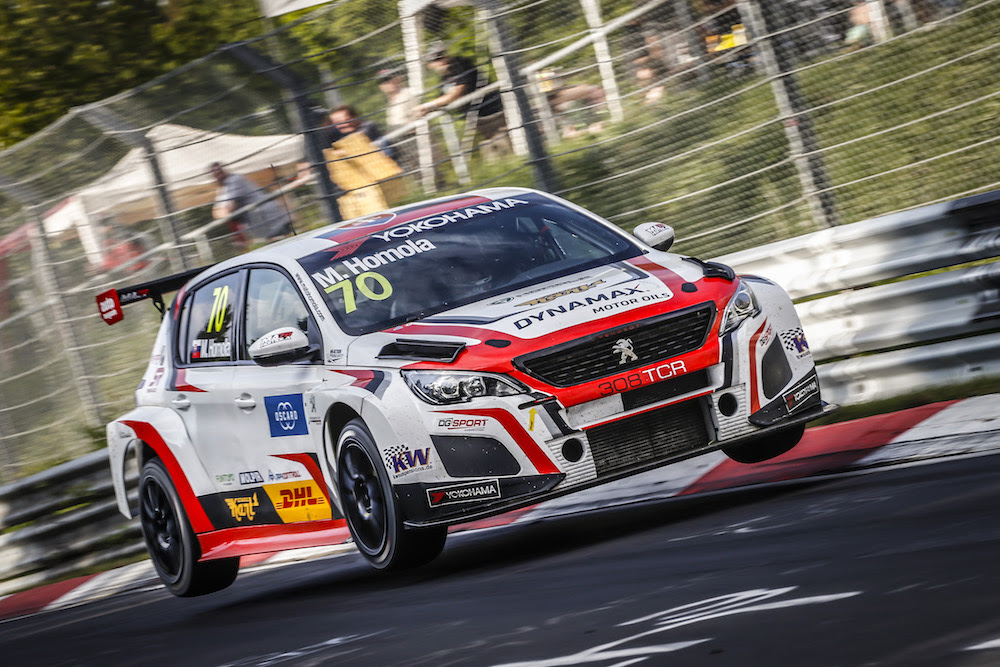 Mato started the Race 2 from P19. A usual drama in Turn 1 and 2, meant a small reshuffle of the race field. Then Mato got to P14, but due to lack of top speed, he finished the race on the P15 – with no huge drama.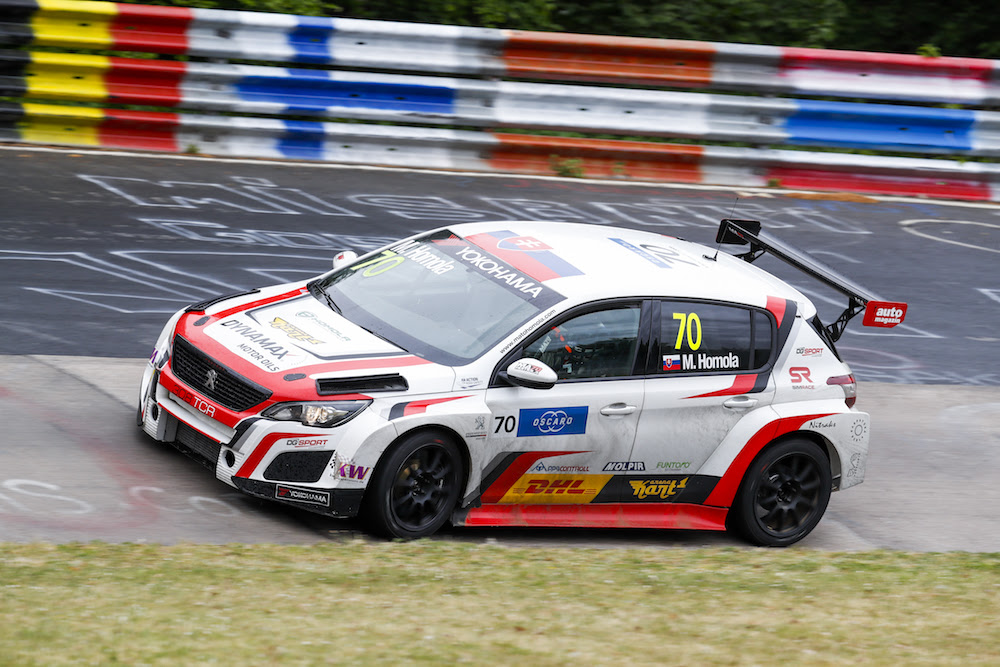 Last race (Race 3) of the day meant the same starting position as in the previous race, except 2 drivers did not manage to repair their cars for the Race 3, so Mato immediately jumped to P17. Mato had to defend his position even from his own team-mate, who hit him in Turn 2 and almost span him.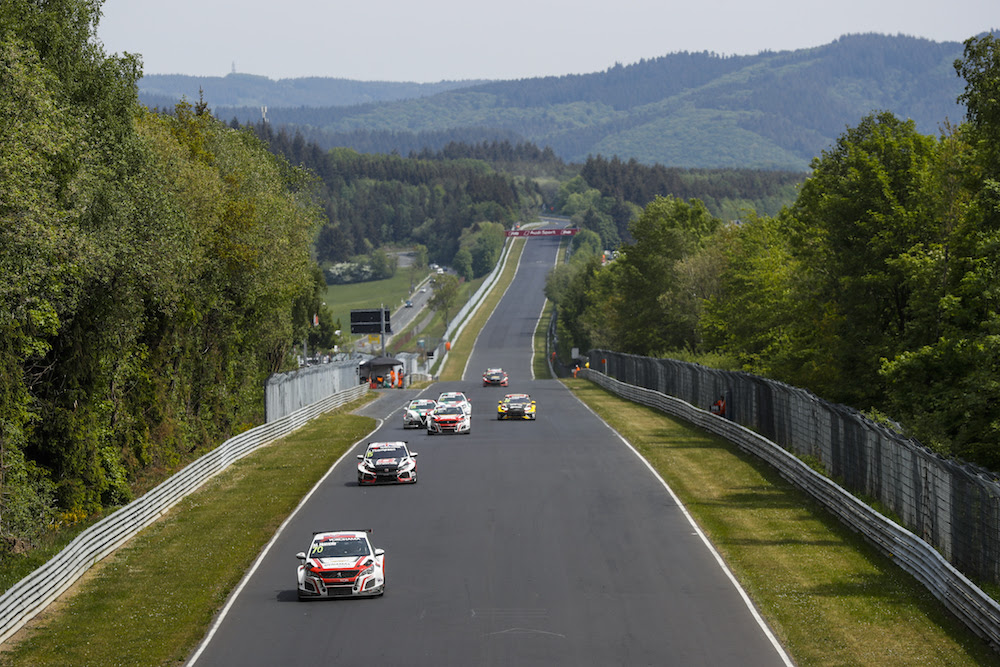 There were many high-speed contacts in the Race 3, with drivers like Michelisz or Huff forced to retire. "I gave it my best again. I knew I was in no way in a position to compete on the straights, therefore I pushed it over the limits in few places! I needed to keep Thompson behind me, who was slower in technical parts, but came much closer on the straights," said Mato after the race and he added: "I saw, that I have a chance to overtake Shedden too, who had issues with his car. He would go a little sideways and he would lose it when braking, but then he was still capable to go fast in the straight line. In the last lap, just before joining the Nordschleife part of the circuit, I said to myself "now or never" and went for it. And I succeeded!"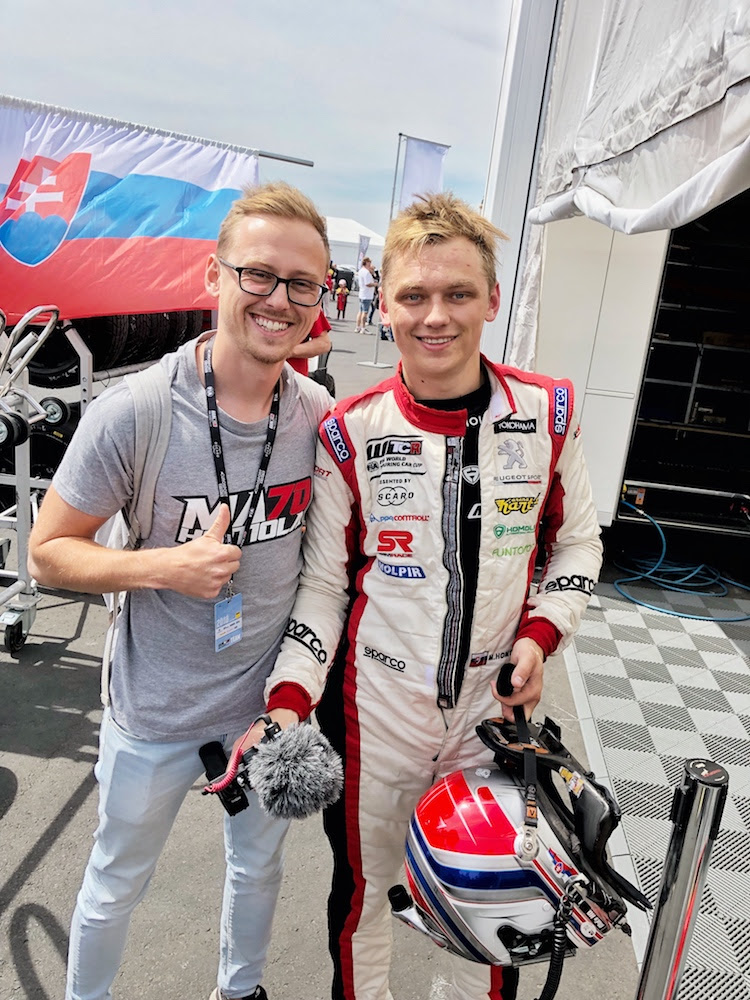 Mato was again able to gain an advantage in the technical parts of the track, and Shedden was not able to catch up on the straights, so the final result was P12. "We have several issues and to be frankly honest I am not really happy to be so far back in the grid and race. However, given the circumstances, I am grateful for the result, which shows, how hard I fought, often over the limits of the car. I do hope, that we can be more competitive on standard circuits," closes Mato Homola.
Update after the races: Mato was given a 5-second penalty for the collision with Sheddon, which resulted in P19 in the Race 3. "We had a good race with Shedden, he was very respectful. Though I needed to overtake him. I pulled off a similar move as he did in the Race 1 on Thursday, and I don't think that I've done something too bad. He left me space there on the entry and then he closed the door. Anyway, we are off the points, so not a big drama…" said Mato after the penalization.
Next FIA WTCR race will happen next week in dutch Zandvoort.
FIA WTCR 2018 Calendar:
08. 4. | Morocco, Circuit Mouley El Hassan
29. 4. | Hungary, Hungaroring,
12. 5. | Germany, Nürburgring Nordschleife
21. 5. | Netherlands, Circuit Zandvoort
24. 6. | Portugal, Vila Real
05. 8. | Argentina, Autódromo Termas de Río Hondo
30. 9. | China, Ningbo International Circuit
07. 10. | China, Wuhan International Circuit
28. 10. | Japan, Suzuka Circuit
18. 11. | Macau, Guia Circuit
2018 Photos: https://goo.gl/9KhtbJ
Facebook: https://www.facebook.com/matohomola/
Youtube: http://bit.ly/YouTube_MH70
Instagram: https://www.instagram.com/matohomola/