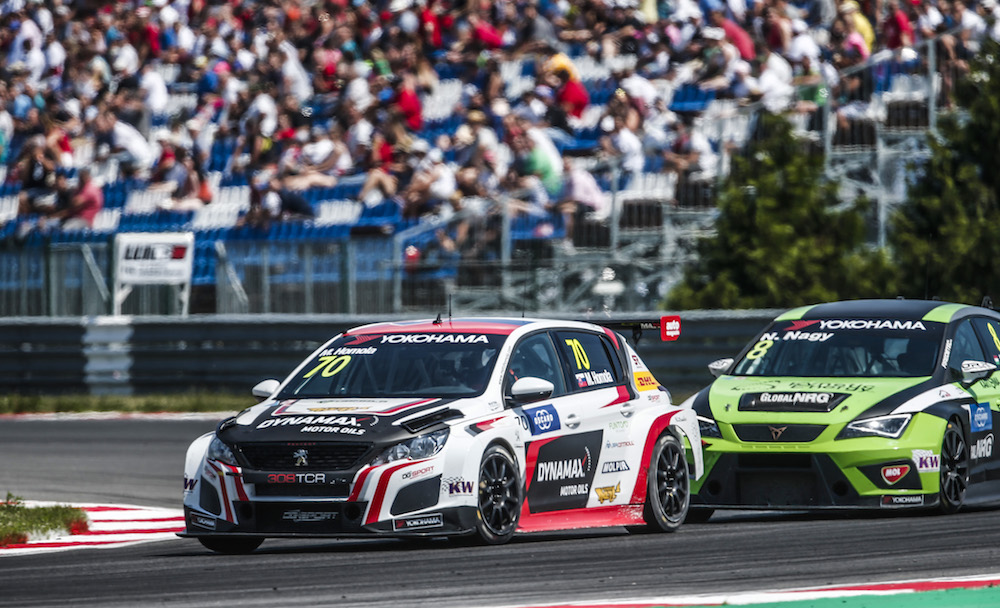 Difficult Saturday for Mato Homola on SLOVAKIA RING
The programme started today in the midday with the first race of the weekend. Belgian DG Sport Competition team together with Mato Homola have done several changes to the car and hoped for the best possible result. After penalization of three Hyundai cars for high turbo boost, Mato started from the P8, as they were moved to the back of the grid.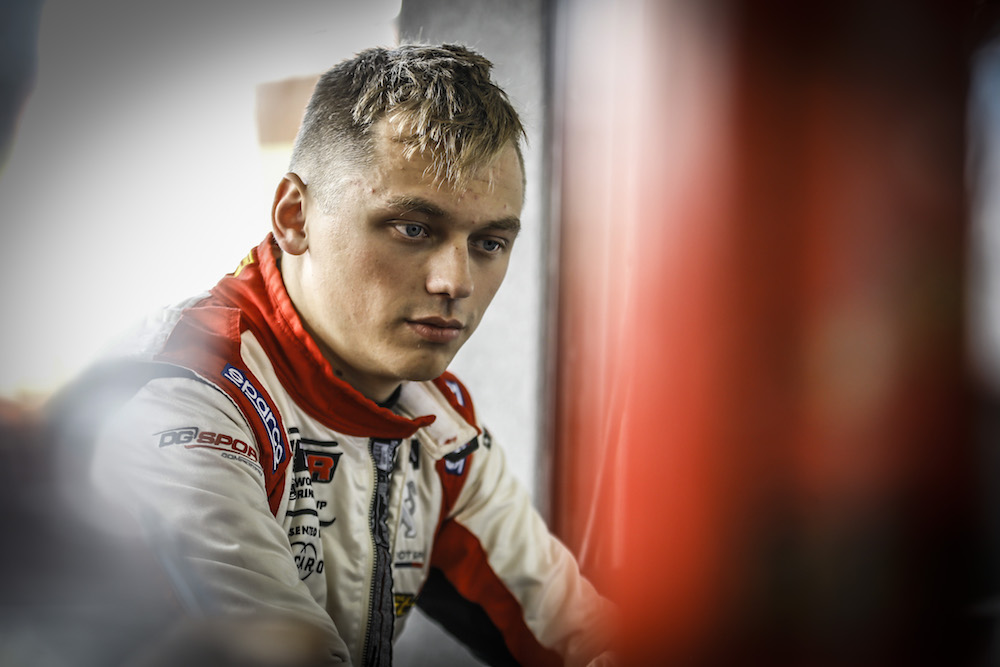 After quite a good start there were several contacts in the turn 1 and 3, with Mato and his Peggy (Peugeot 308 TCR) receiving hard impact on the front wheel, what damaged his steering. Only thanks to Mato's knowledge he was able to bring the car across the finish line. "I received huge impact in the first lap and the car was really hard to control. I was really not able to keep the pace with the cars in front of me. I lost several positions and even on the last lap, three cars overtook me. I had issues to stay on the racing line," said disappointed Mato after the race.
The next point on the schedule was qualifying session with three rounds. Mato fought hard with his car, they changed the setup and even Mato tried to change his style, but he wasn't able to find the right speed and the pace. it was enough only for P20 with 1.264-second loss to the fastest.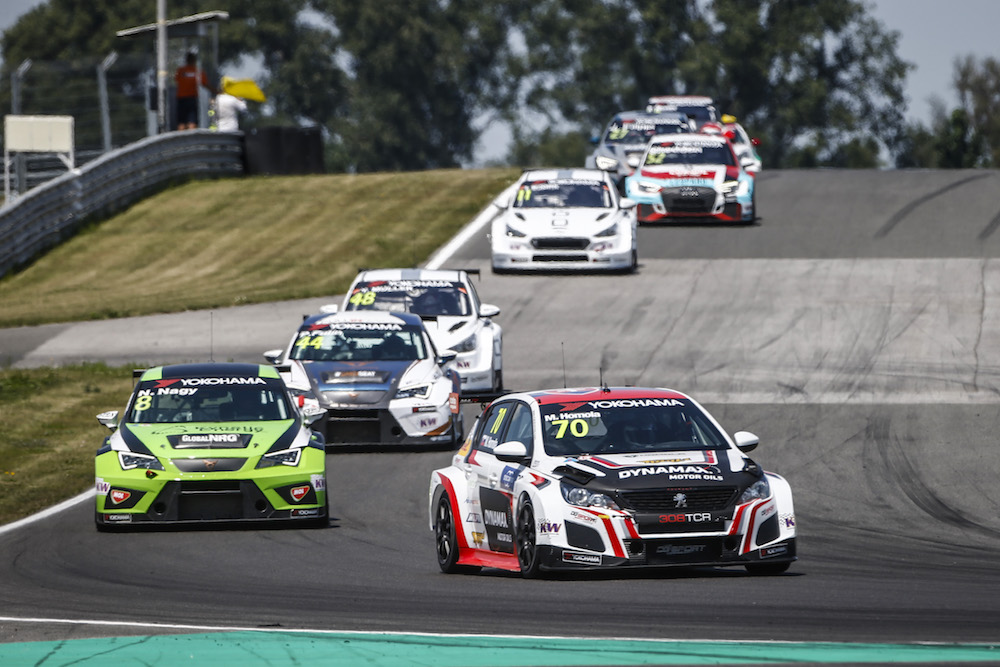 The race 2 of the day started during the sunset, with Mato on the P20, but with an empty spot in front of him, as Coronel retired directly from the starting grid. Mato had an amazing start and entered the first corner on the P16. he had several beautiful fights with Bjork and Giovanardy with few minor contacts. Later on in the race, as the tires were really worn, Mato started to lose the pace.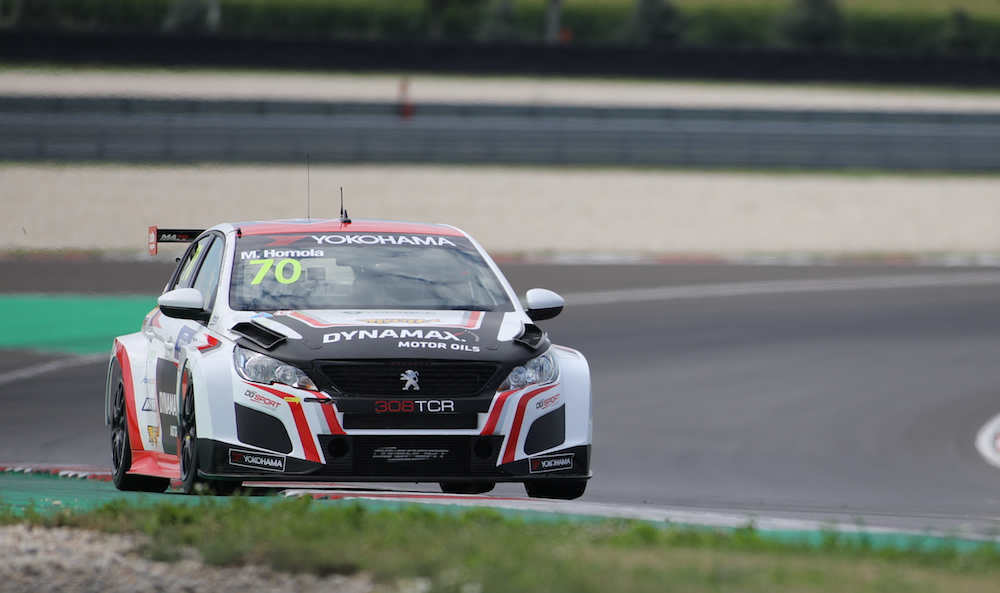 "It was a great fun, with a lot of overtaking. We made several setup changes and I managed to be faster than my teammate. To the end of the race, it was hard to control the car, thanks to old tires and I lost 2 more places. But I am really happier," said Mato after the race.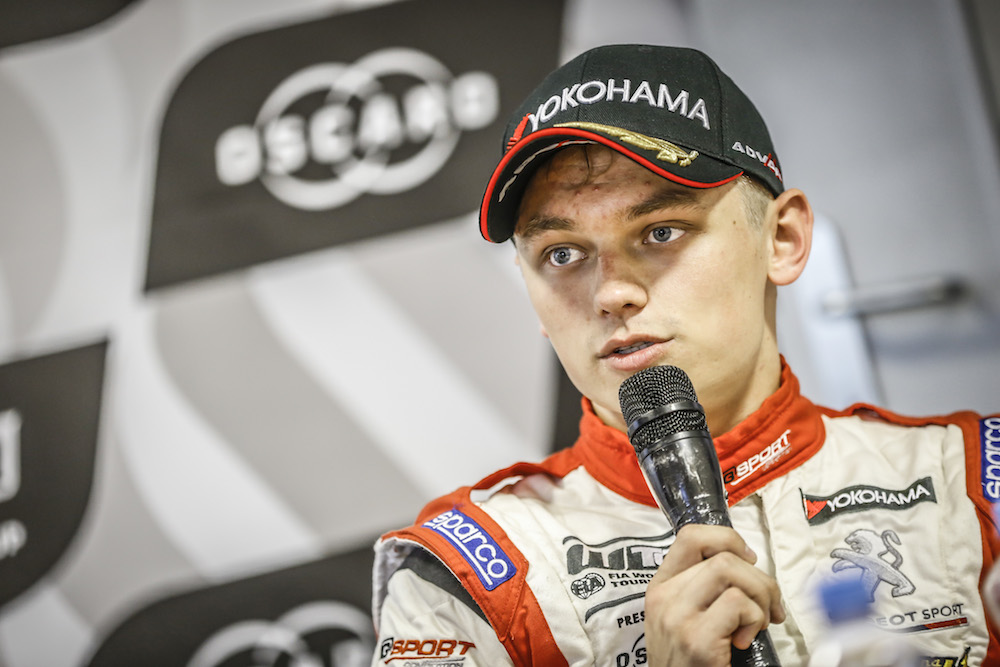 The final result of the day is 14. and 18. place. Tomorow is one more race where Mato will have a chance to overtake again, as he will start from the P20 again.
Schedule FIA WTCR RACE OF SLOVAKIA
Sunday:
11:45 – 12:15 Race 3 (11 laps, live Eurosport)
Times are CET.
FIA WTCR 2018 Calendar:
08. 4. | Morocco, Circuit Mouley El Hassan
29. 4. | Hungary, Hungaroring,
12. 5. | Germany, Nürburgring Nordschleife
21. 5. | Netherlands, Circuit Zandvoort
24. 6. | Portugal, Vila Real
14. 7. | Slovakia, Slovakia Ring
30. 9. | China, Ningbo International Circuit
07. 10. | China, Wuhan International Circuit
28. 10. | Japan, Suzuka Circuit
18. 11. | Macau, Guia Circuit
2018 Photos: https://goo.gl/9KhtbJ
Facebook: https://www.facebook.com/matohomola/
Youtube: http://bit.ly/YouTube_MH70
Instagram: https://www.instagram.com/matoh