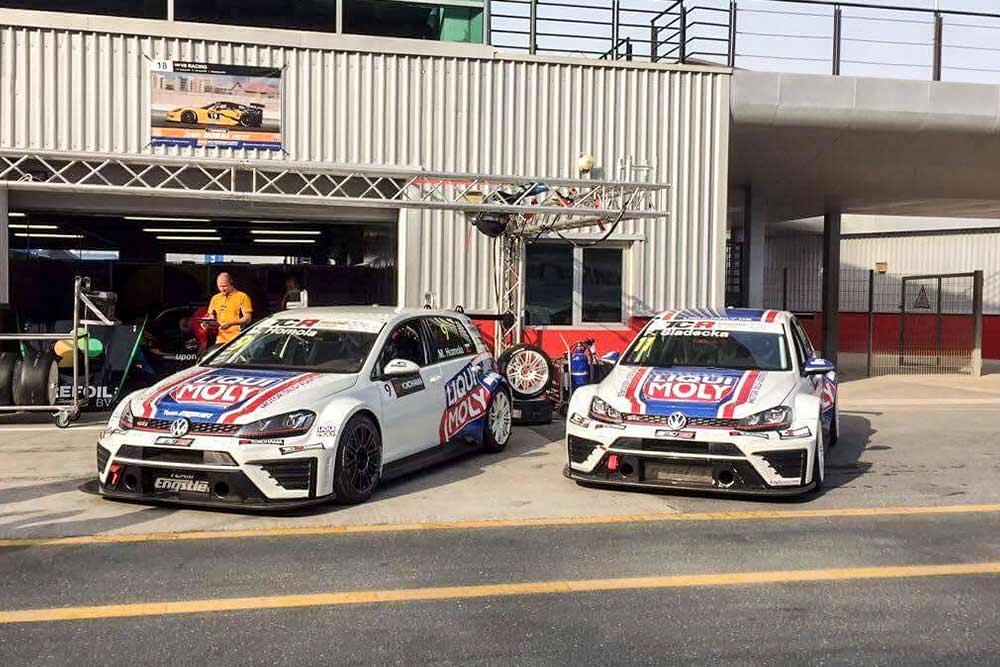 Fantastic second place for Mato Homola in Dubai at TCR Middle East
The second race of the TCR Middle East in Dubai was in the name of many fights and has set two Slovak race drivers on the podium, with Mato Homola on the P2 and Filip Sladecka on the P3!
Mato's decision to start in this series came in the last possible moment. "I'm glad, that the TCR family grows with a new championship, which is great news, as this is a great chance to stay in a shape and also it is a great preparation for the upcoming season of TCR International Series 2017," said Mato before the race.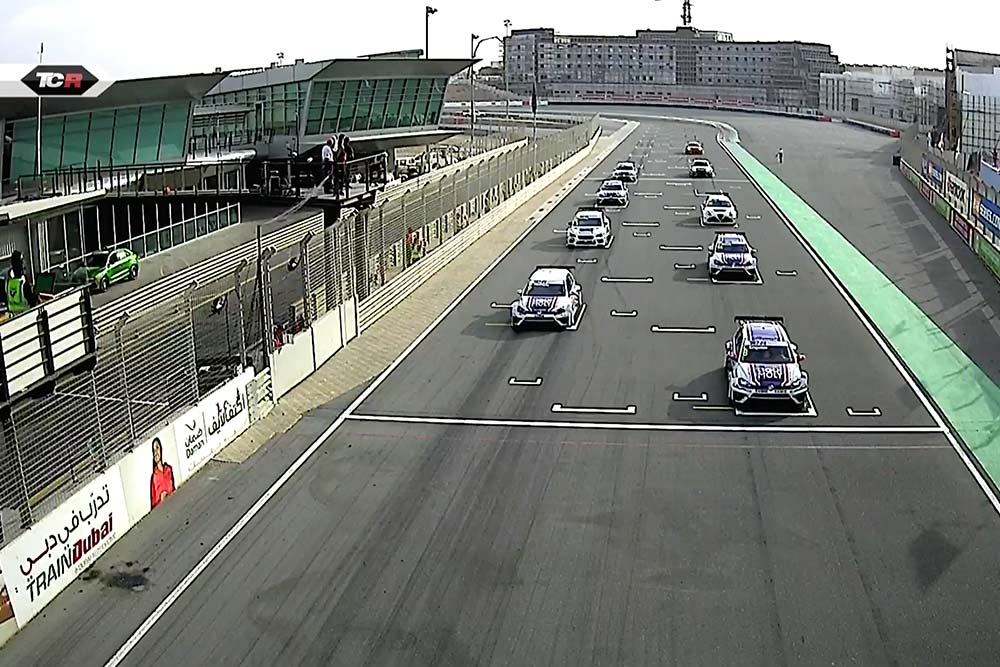 Mato has joined Team Engstler with Volkswagen Golf TCR. "The car is really different to the SEAT – we had to really work on the setup. We changed it many times until the last possible moment – the race. We needed to solve also several issues, for example with the fuel pump." Mato started in the Race 1 from the front row on P2. "I had a really good start, but I apparently and unfortunately did a jump start. I didn't even realize that in the race," he adds. He was given a drive-through penalty what cost him all the places and he dropped to the last. "I gave it beans, I was the fastest man on the track, but it was enough only for the P6, as I had technical issues in the last two laps."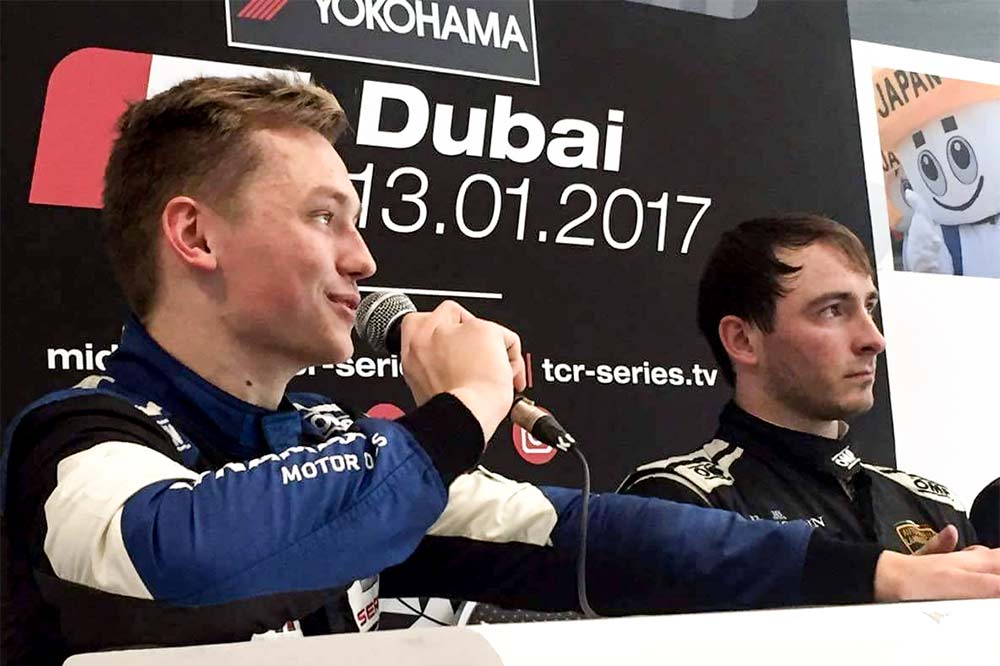 2 laps before the end of the first race Mato had issues with the front axle and suspension, but he was able to finish the race, luckily.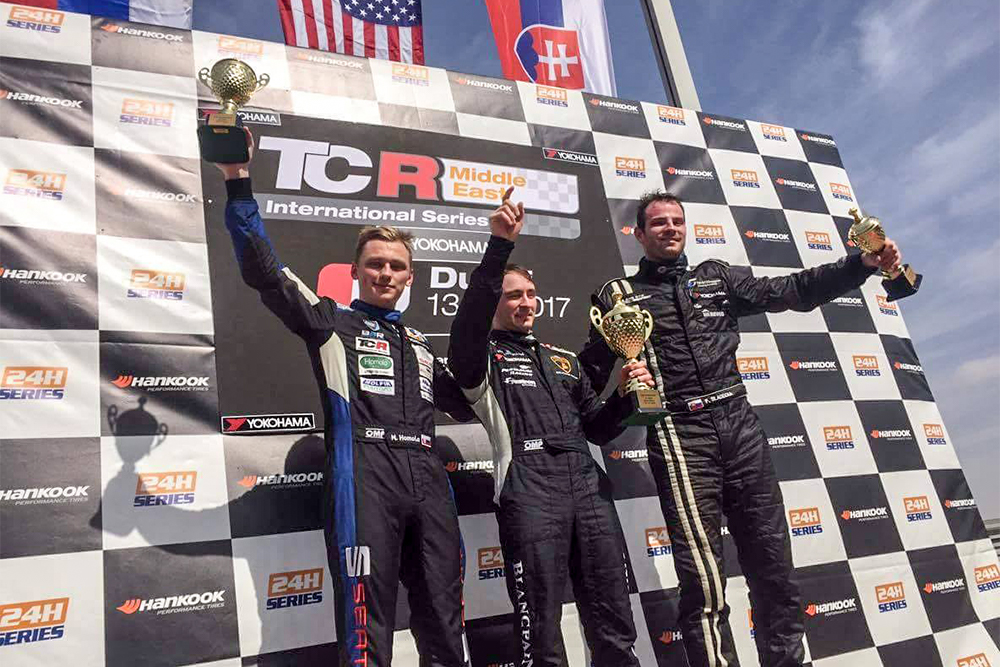 The team has decided to break the Parc Ferme, as there would not be enough time to repair the damage in the dedicated time. They managed to finish it on time, but without good geometry check due to the lack of the time. This meant a start from the last place.
Mato had an amazing start, with immediately jumping to the front positions. This race was really attractive for the spectators and the viewers, full of contacts and big fights. Mato kept the front positions just as his Slovak colleague, Filip Sladecka. Mato climbed even to the P1 but lost it two laps before the finish. "The end of the race was a pure lottery. Once first, then third and just after that second. A lot of contacts and a lot of fun – just as in the TCR International Series. These two days were a great preparation for the upcoming season. I would like to thank Team Engstler and also the TCR series promoter," said Mato after the races.
Results TCR Middle East 2017: http://middleeast.tcr-series.com/index.php/events/item/dubai