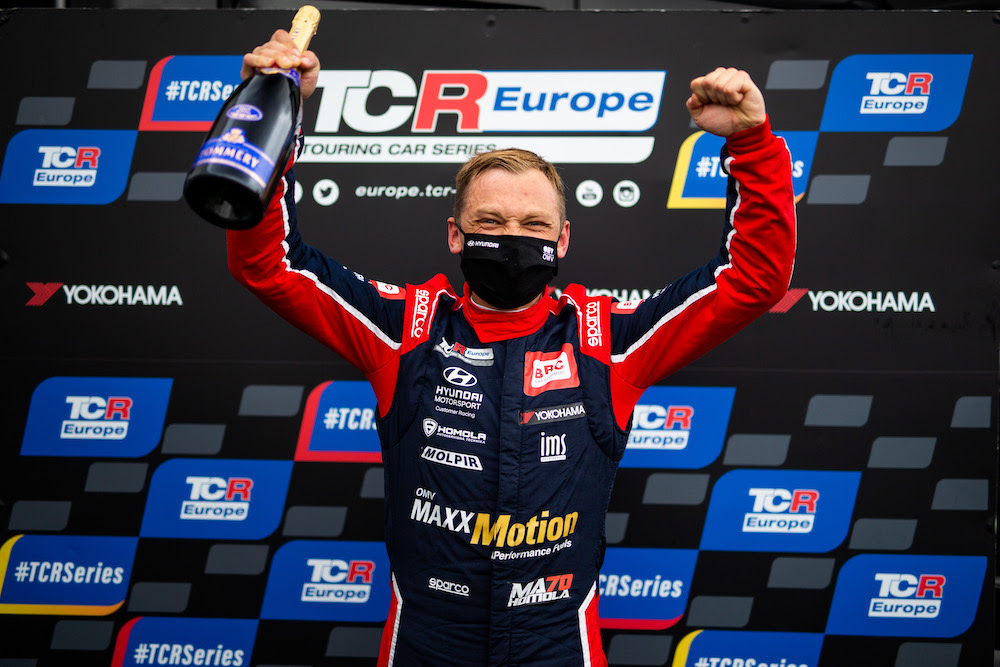 Fastest in qualifying, P4 in race 1, no points in race 2
The Slovakian touring car driver, Mato Homola is leaving Barcelona with a bittersweet taste in his mouth. He started the weekend with a pole position, finished on the P4 in race 1, and last in the race 2 today.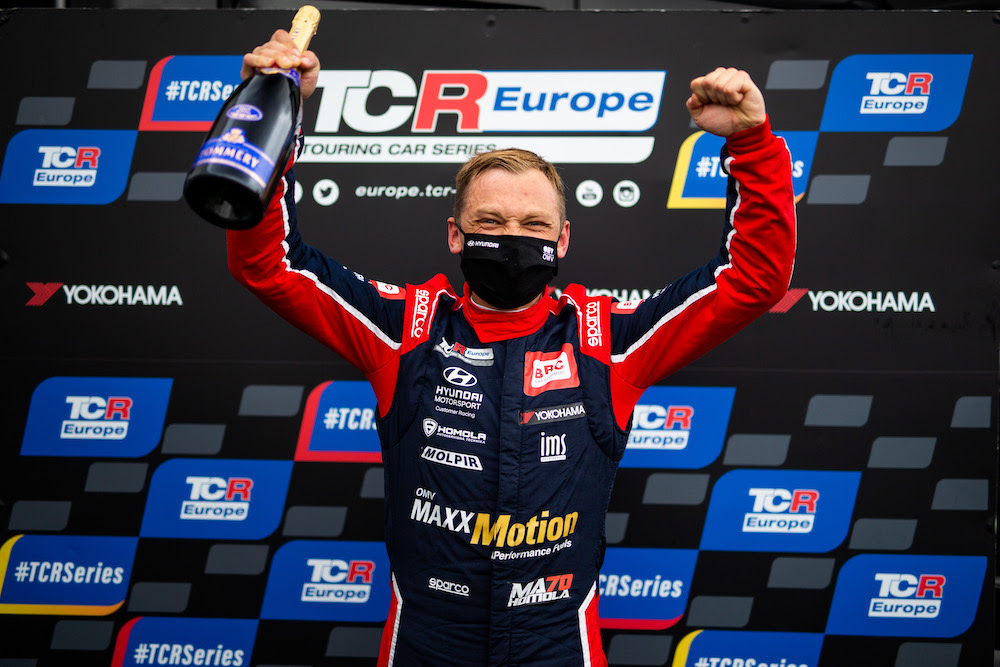 Let's take it from the beginning. Mato had a stunning run in the qualifying session, without any mistake. The competition is really tough – the first 16 drivers ended up within 0.9 sec. That made him starting the first race from the pole position. Setup on his Hyundai i30 N TCR was rather conservative, as thunder clouds were hanging above the circuit, and nobody was sure, whether it will begin to rain, or not. The race was dry and Mato's setup was not suitable enough and he lost 3 places due to this. He finished the race on perfect P4 with a huge portion of points. That pushed Mato forward to P5 in the overall ranking of the TCR Europe season.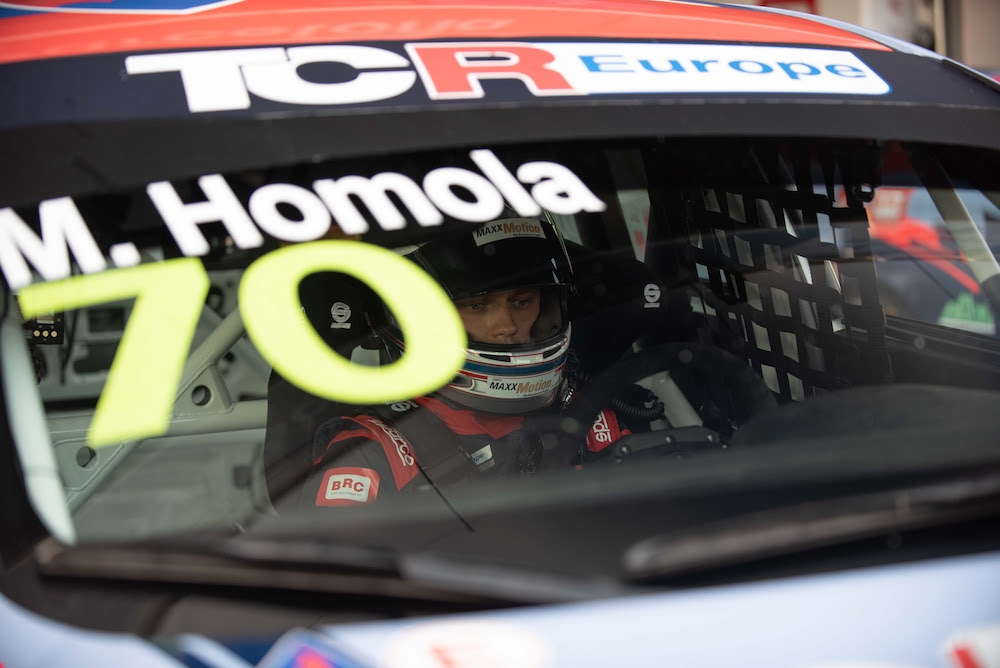 On the other hand, Sunday was like a nightmare. Thanks to the reverse grid today, Mato started the race on the P10. He had a good start, but he was hit hard from the side by Lloyd already in the lap 1 after few corners. "I believed, that he will leave me the place and we will turn side by side, as we both had enough space there. He didn't and it looked to me, like he has done it on purpose and pushed me out of the track. The impact was so hard, that I almost hit the barrier behind the gravel trap. Luckily, I just "scratched" it," said Mato after the race. He finished the race, but on the last position, as he needed to stop in the boxes to change the front punctured wheel.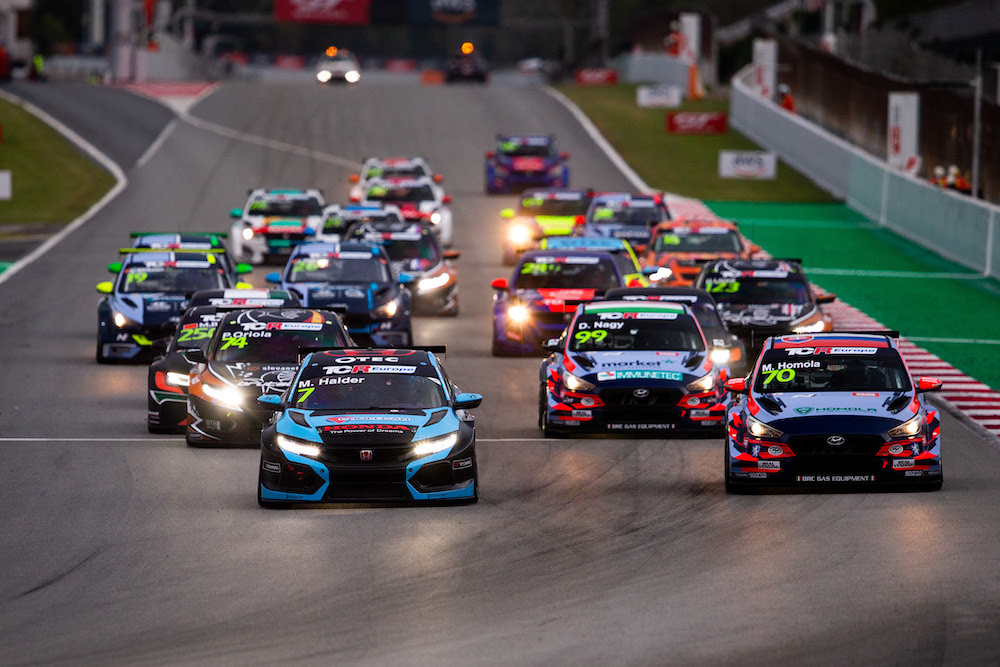 Lloyds penalty was just 10 sec, what does not look like much considering a destroyed race for Mato. Mato is now, thanks to zero points from the race 2, on P6 in the overall ranking.
Upcoming race will be held in 2 weeks, on the legendary Spa-Francorchamps track in Belgium.
Calendar TCR Europe 2020:
21. – 23. August PAUL RICARD (France)
11. – 13. September ZOLDER (Belgium)
25. – 27. September MONZA (Italy)
09. – 11. October BARCELONA (Spain)
22. – 24. October SPA-FRANCORCHAMPS (Belgium)
06. – 08. November JARAMA (Spain)
Race car photos: https://drive.google.com/open?id=1RrbU_x4cIhGWmsI6axtgWhE_qS1ptQ3I
TCR Europe 2020 photos: http://bit.ly/homola_2020
Facebook: https://www.facebook.com/matohomola/
Youtube: http://bit.ly/YouTube_MH70
Instagram: https://www.instagram.com
Twitch: www.twitch.com/matohomola