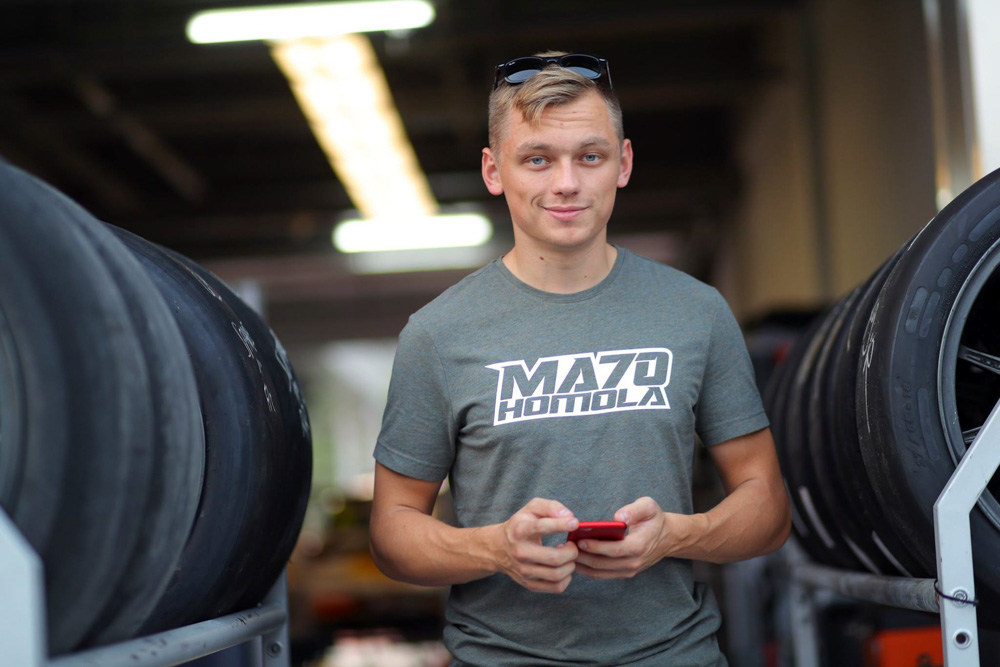 Flat tyre and broken intercooler stopped Homola in China 
October 8th, 2017, 1:00 PM, Zhejiang, China
Mato Homola had an unbelievable unlucky weekend at Zhejiang Circuit. After the engine issues on Saturday, Mato was forced to skip the qualifying and even the Sunday did not go better. With the engine change, the team believed that Mato can score good positions, despite starting as the last one on the race grid.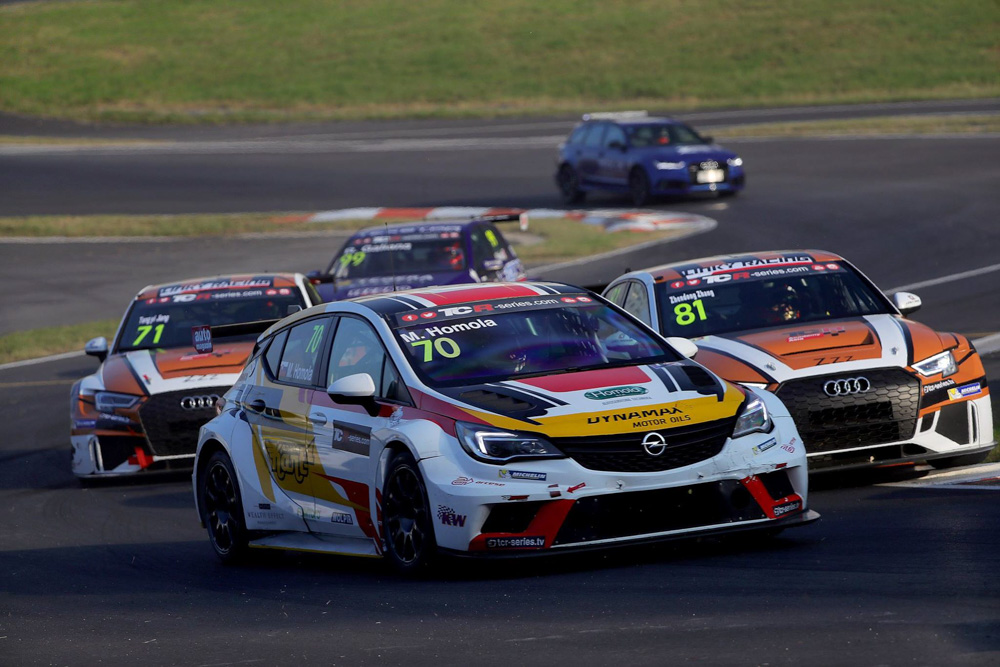 "The engine finally worked well and I felt very good in the car," commented Mato Homola the situation after the Race 1. "Then suddenly I got a flat tyre and all hopes for any good points vanished. To be honest, I have no idea whether I cut the tyre, or it was a setup issue, but at the end of the day I'm sad that I did not finish the race again."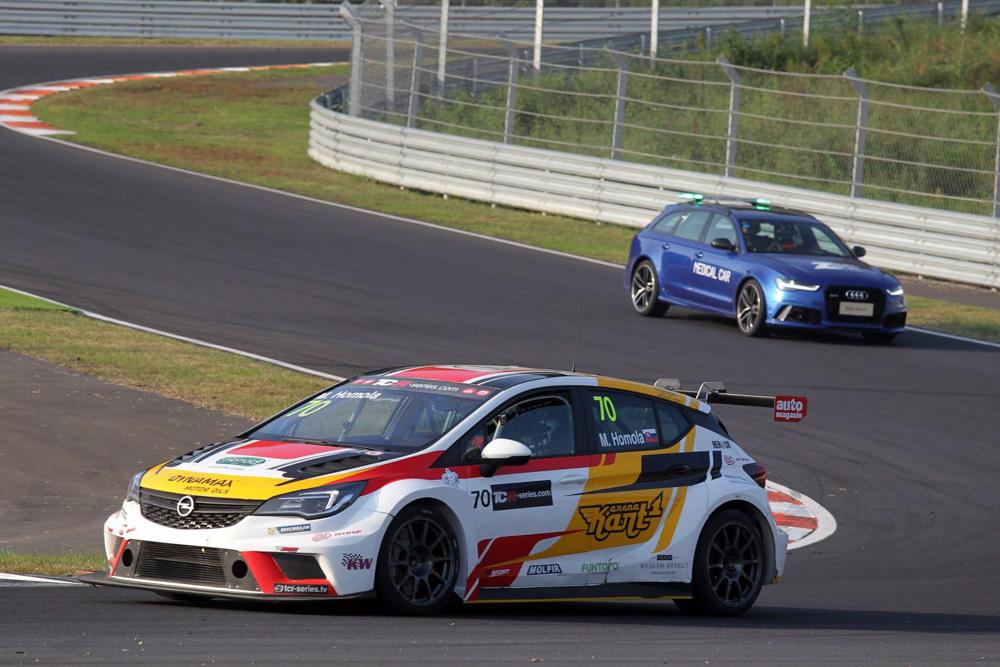 After Race 1, Mato had to start again last in Race 2, due to the previous engine change. His standing start was great, as he overtook 5 cars immediately and chased the TOP 10 drivers. In a tough battle of the first lap, he had a contact with the double champion of TCR International Series Stefano Comini. Even though Mato overtook him, the contact between them damaged Mato's intercooler and the coolant leaked slowly. The engine temperature was rising and after about 3 laps, there was no chance to continue for Mato.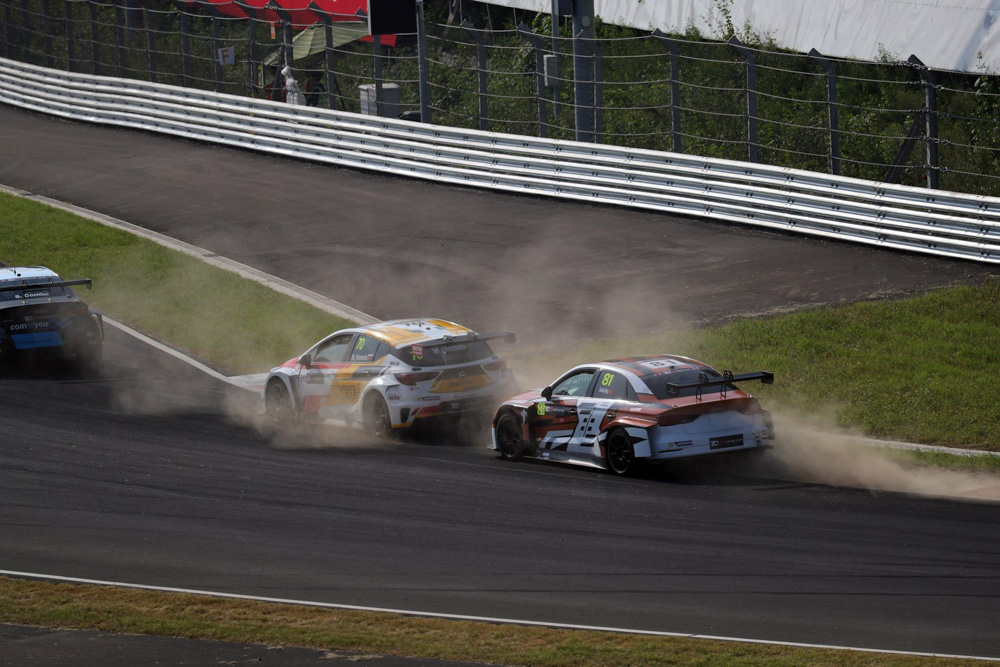 "I had an amazing start and I was very motivated," said Mato Homola in the pits after Race 2. "I believed I can get to championship points, but on this narrow track many things can happen in the first couple of laps. In this case, there was a battle in front of me, Stefano braked earlier and I couldn't break so quickly and so I touched him a bit. That was enough to get a hole in the intercooler … The temperature climbed gradually to 125 degrees Celsius, which could have damaged the brand new engine so I stopped in pits."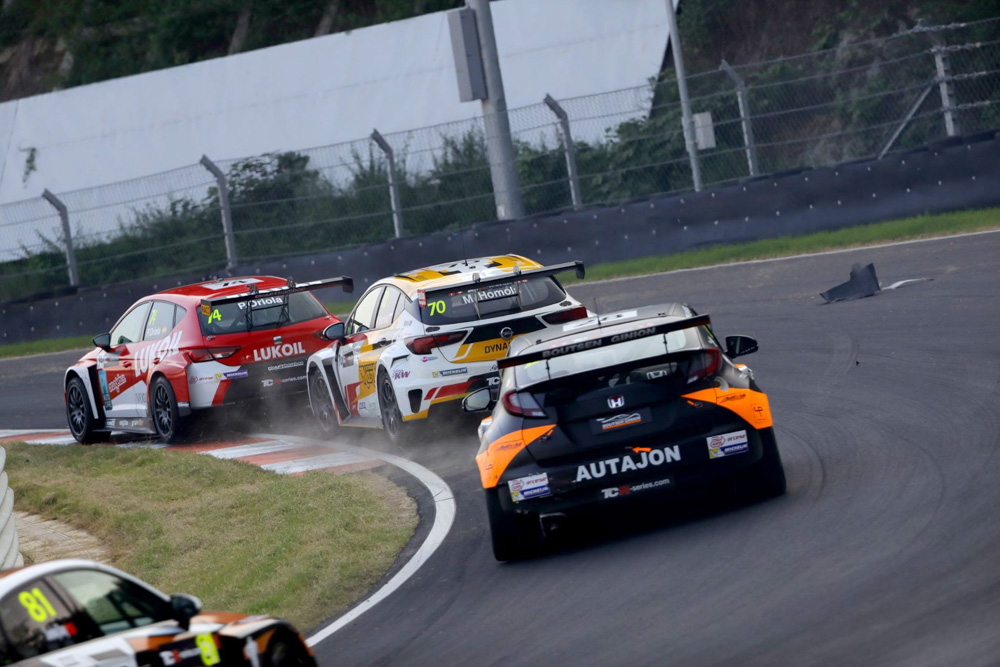 In the current championship standing, Mato Homola has dropped to P10. There is one more round of TCR International Series coming up on November 17th and 18th, with 2 races at Dubai Autodrome in the United Arab Emirates. "Having previously raced in Dubai in TCR Middle East, I'm looking forward to this track. I remember being fast there and I liked the character of it, so I can't wait."
2017 Photos: goo.gl/diqaVS