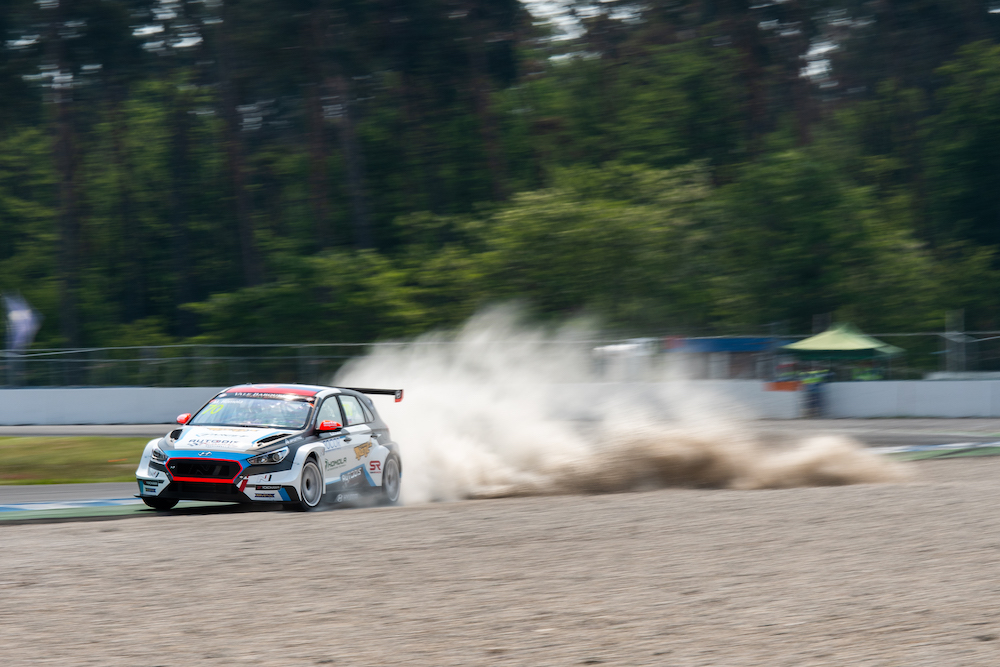 Hard times for Mato Homola on Hockenheimring on Saturday
The first race on the German Hockenheimring didn't go for Mato Homola as he would have planned. But this is a part of the motorsport as well.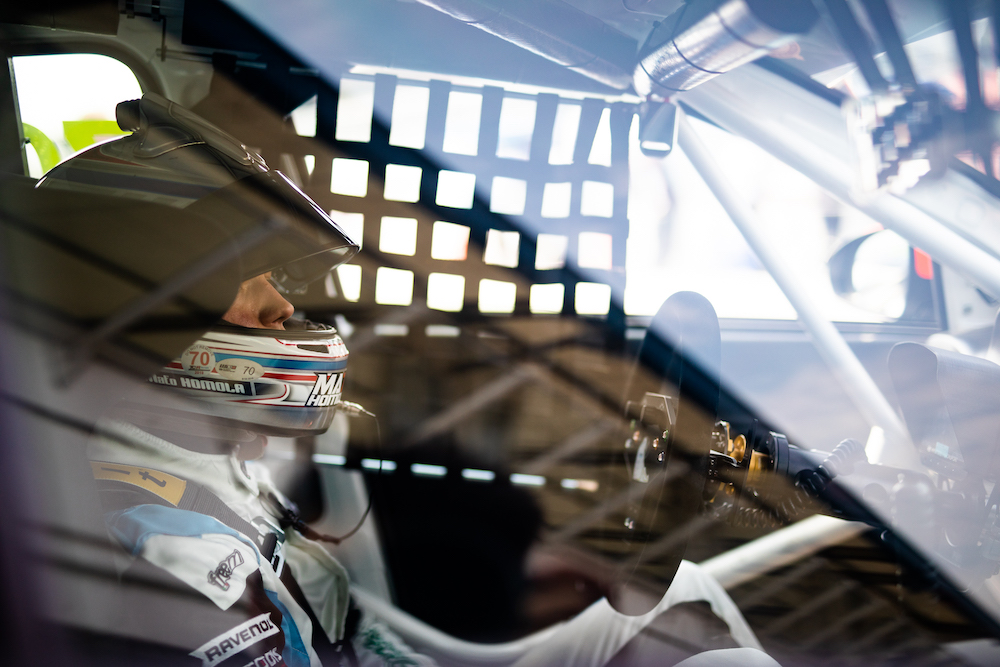 The second part of the TCR Europe series is happening on the famous Hockenheimring track in Germany. It started on Friday, with two free practice sessions.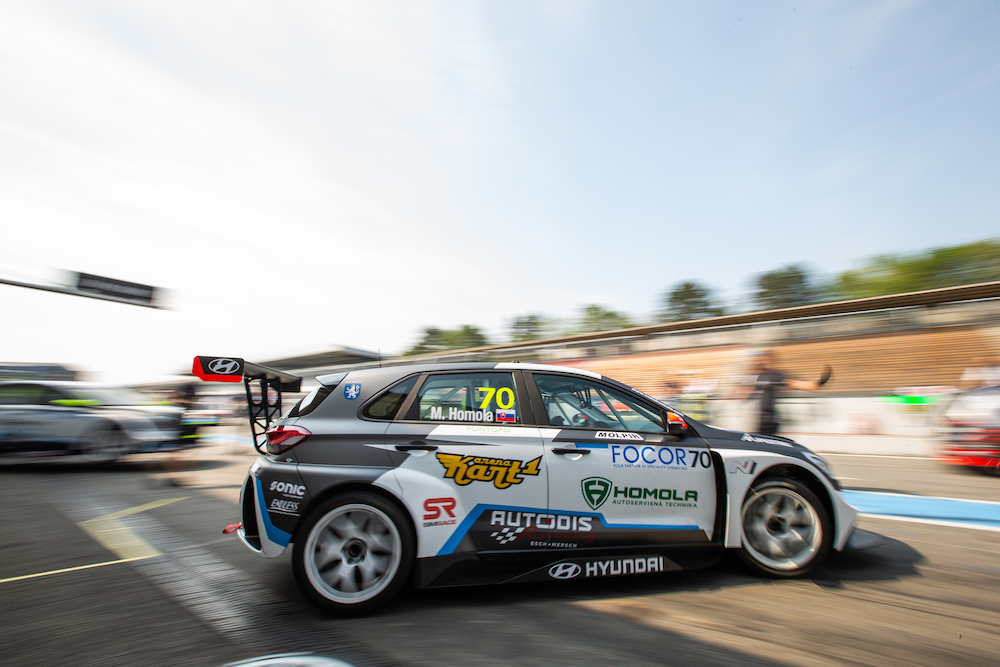 Mato's goal was mainly to learn the track in the FP1. The FP2 was dedicated to the slight setup adjustments, finding the correct braking points, or the proper racing line. His times were enough for P19 and P13 respectively.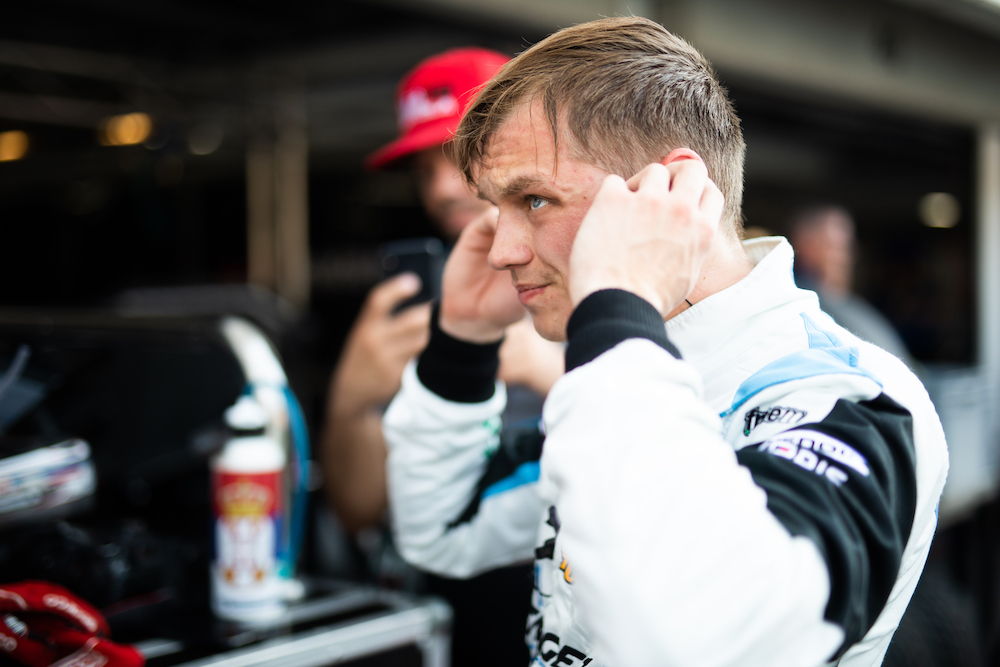 Saturday morning started with the Qualifying session, which is as usually in the TCR Europe split into two parts – Q1 and Q2 for the 12 fastest drivers from the first part. In the Q1, Mato was almost the whole session on the P13, but he managed to set the 10th fastest time in the last minute, and he made it to the Q2.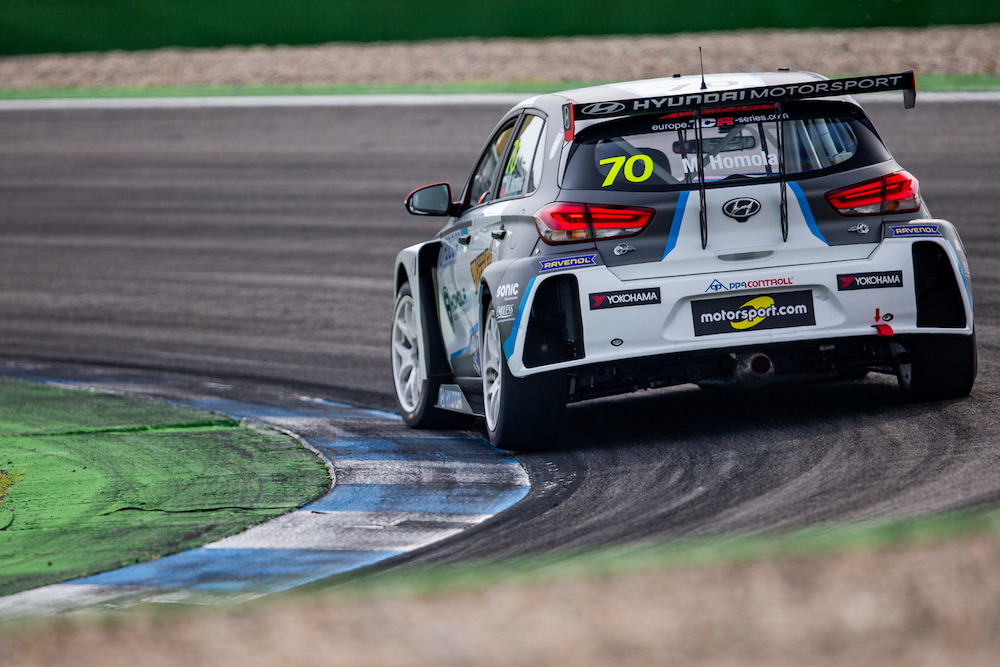 "I have gone through to the Q2, but I ran out of tires – as I destroyed them in the Q1 when I was going to my fast lap, but the red flag has stopped me. Therefore I was forced to run the Q2 on not 100 % tires, and unfortunately, I have made one small mistake and I lost maybe two-tenths of a second, what cost me 10th spot," said Mato after the qualifying session. 10th place would mean, that he will start the Race 2 from the pole, as the reverse grid for the first 10 drivers from the qualifying is applied.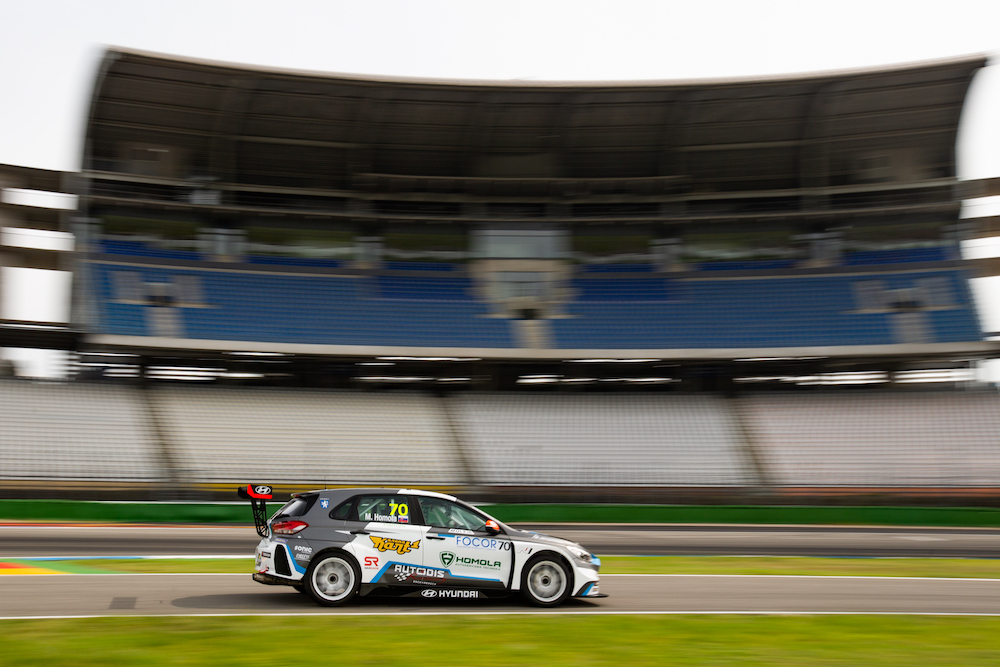 The starting position to the Race 1 was in the 6th row, P11. Real mayhem started after the great start from Mato, who managed to be in top 10 just after a few corners. Mato lost several places immediately after many contacts, he was even forced to leave the track several times. "I have been hit many times and, in addition, I had issues with my brakes. I had to push the pedal so hard, that my foot slipped from the pedal and I had to avoid the crash and left the track. Later on, I drove over some debris on the track and had an immediate puncture," adds Mato.
Mato didn't finish the race, but the weekend isn't over yet. Race 2 is scheduled on Sunday, 11:20 and you can follow it live on the Dvojka, channel of the Slovak national television RTVS.
TCR Europe Schedule
Sunday, 26.5.2019
11:35 – 12:05 Race 2 (23 min + 1 lap) live Dvojka RTVS
2019 Photos: https://goo.gl/Rjm5VV
Facebook: https://www.facebook.com/matohomola/
Youtube: http://bit.ly/YouTube_MH70
Instagram: https://www.instagram.com