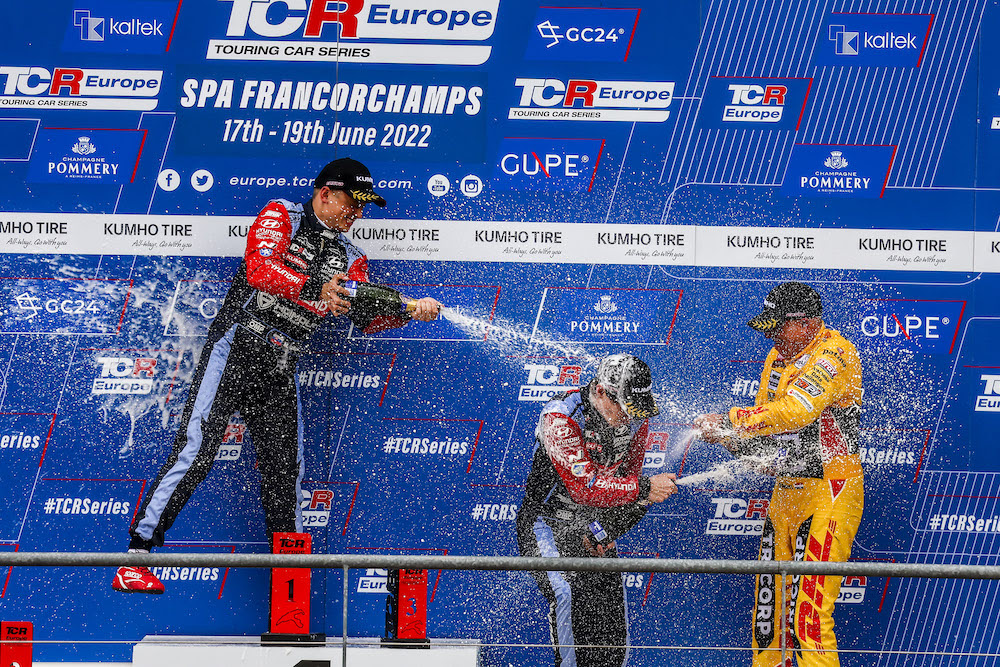 Mato Homola On 2nd Place Spa-Francorchamps!
Finally! After an unlucky start of the season and 4 DNFs from 5 races, a well needed reward came in a form of the 2nd place in Race 2 of TCR Europe event at Spa-Francorchamps!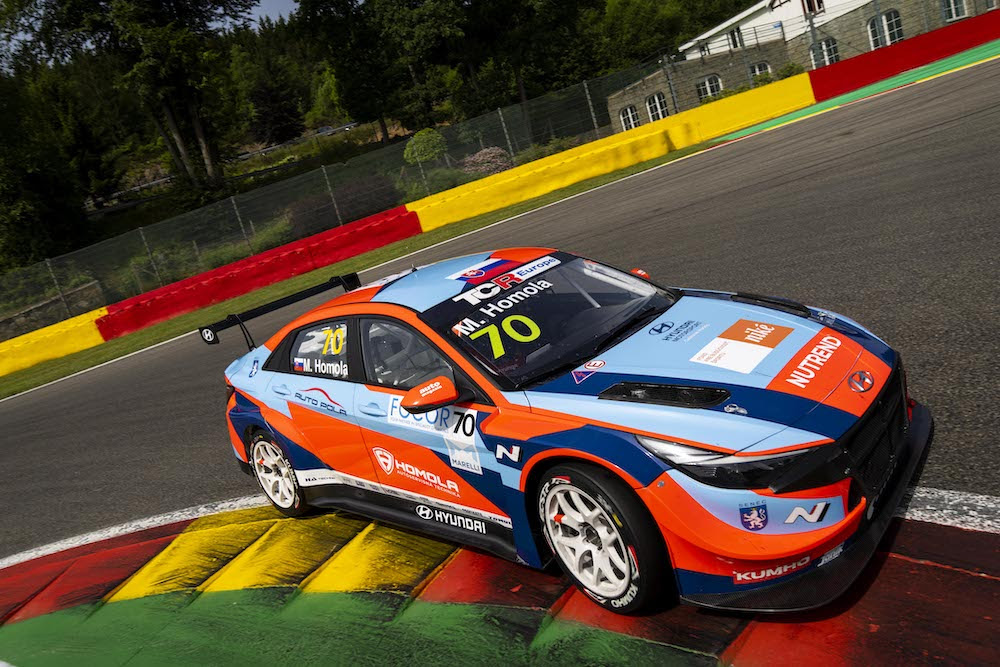 Practices on Friday indicated that Maťo would be fast in Spa – he loves this circuit very much and lately had great races over there. In the first practice session he set the fourth fastest time and in the second he took up to 14th place due to technical problems. HYUNDAI | Janík Motorsport and Maťo knew there is more to show.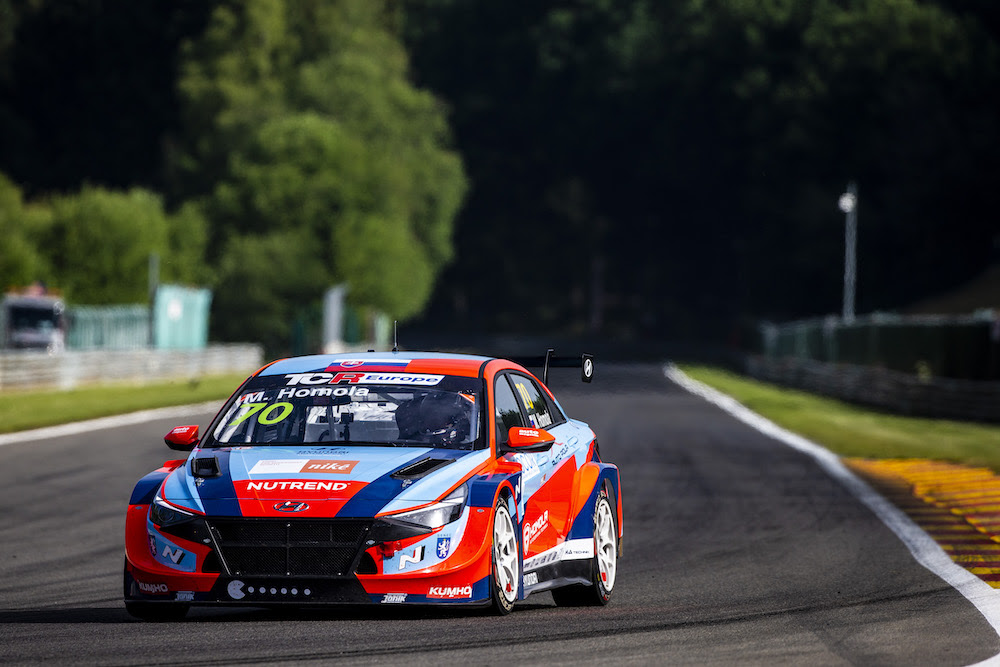 Maťo proved his pace in qualifying, where he and his teammate fought their way into the second qualifying. It was very close – the first 10 drivers were only one second apart. Maťo took 8th place, which meant he would start the second race of the weekend from a perfect third place, thanks to the reverse order at the start.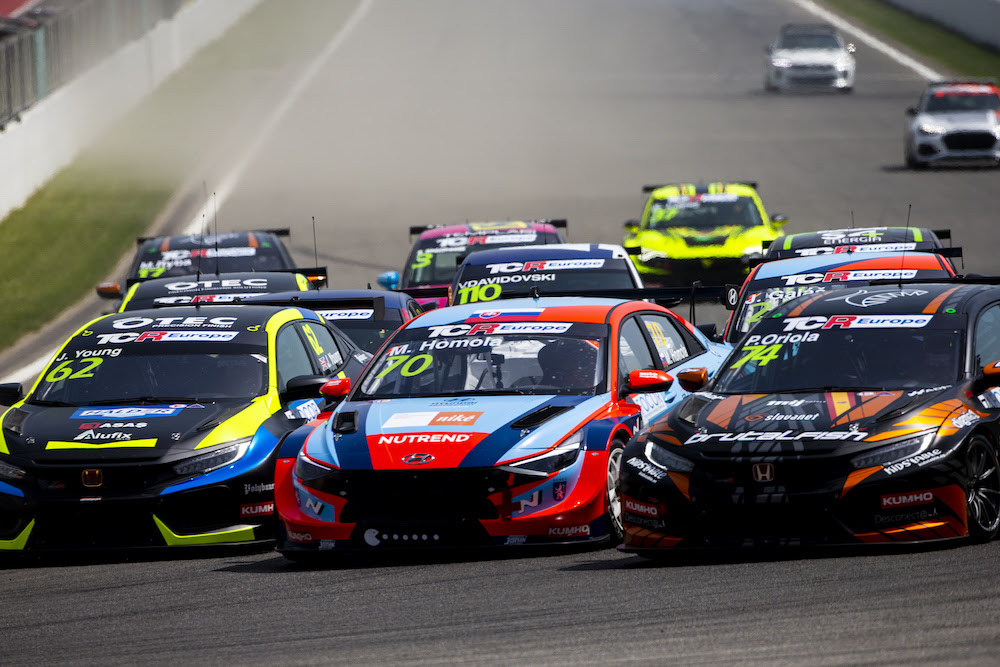 Well, Race 1 did not turn out great at all. Right after the start in the first turn, Maťo got "sandwiched" – hit from all the sides, which caused damage to the vehicle and Maťo had to retire few laps later.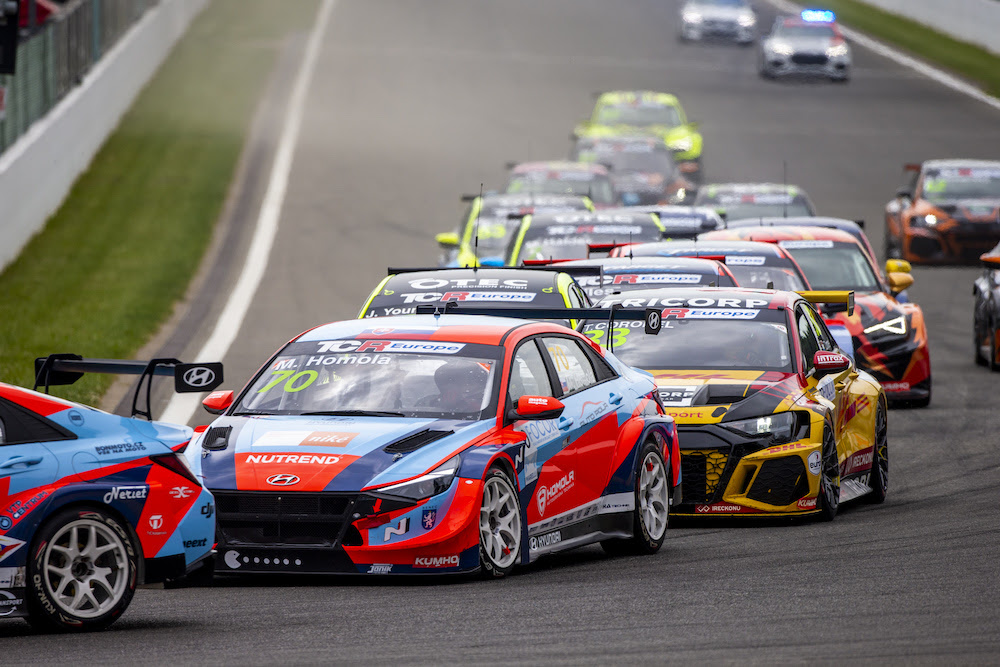 The team put all their efforts to prepare the cars for Sunday, where both drivers started from the front – Jáchym went from the pole position and Maťo from the third. After a perfect start, Maťo got to the second place in front of experienced Tom Coronel before the first turn, and with Jáchym they confidently reached the finish line in the first and second place after eight laps. What a great result for the team.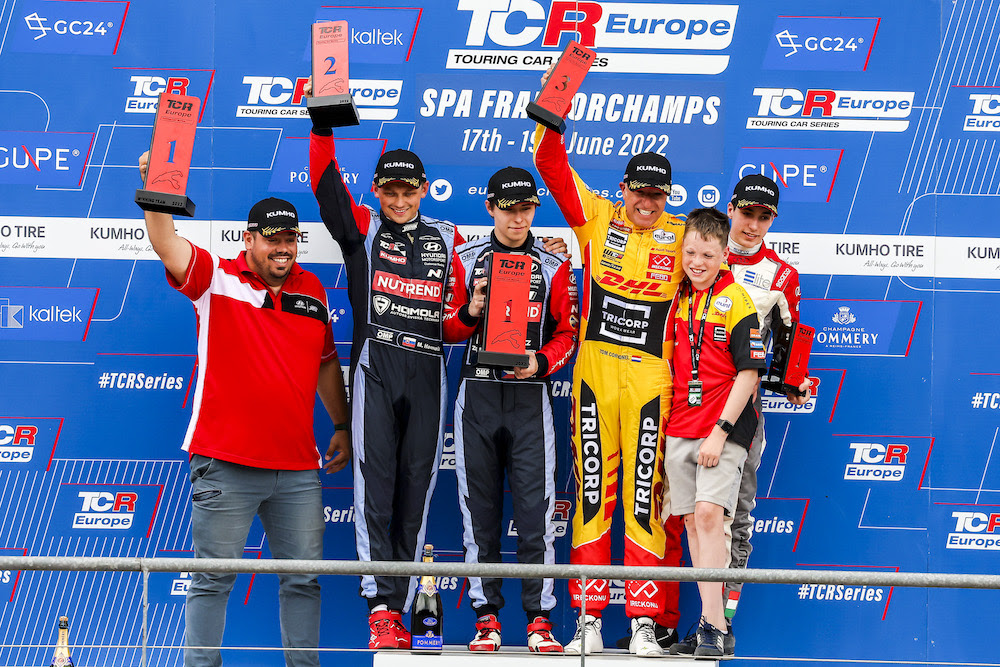 "It was perfect, everything worked together and I managed to have a really good start," says Maťo after the race. Then he added: "We didn't give anyone a chance to over take us. We had a very fast pace and we controlled the situation beautifully until the end of the race. I am very happy that I finished at the podium after so many unfinished races. Me and my team needed it. Spa will probably stay one of my favourite circuits," concludes Maťo.
A big thanks goes to the team HYUNDAI | Janík Motorsport andmy partners and family. Whitout them, these beautiful things happen.
TCR EUROPE 2022 CALENDAR:
29. 04 – 01. 05 PORTIMAO (Portugal)
21. – 22. 05 LE CASTELET (France)
17. – 19. 06 SPA-FRANCORCHAMPS (Belgium)
01. – 03. 07 NORISRING (Germany)
26. – 28. 08 NÜRBURGRING (Germany)
23. – 25. 09 MONZA (Italy)
14. – 16. 10 BARCELONA (Spain)