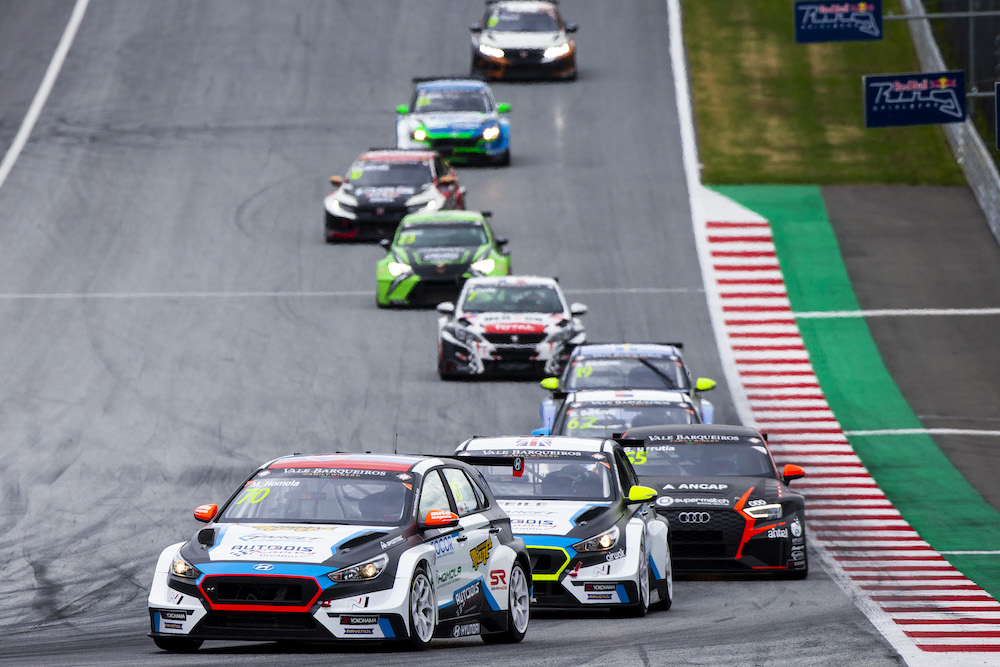 Mato Homola 6th in the dramatic race on the Red Bull Ring
Light rain shower on the Red Bull ring has played a tricky game with the drivers and brought a race full of drama. Mato Homola, starting from the P12, has finished the race on the perfect 6th position.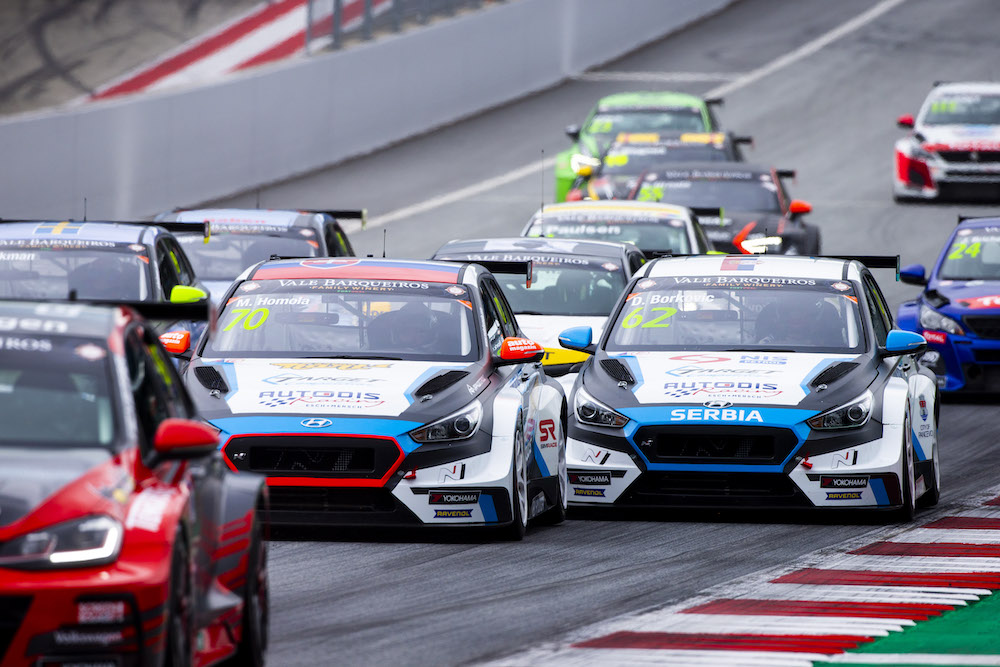 Light rain showers arrived at the Red Bull Ring only a few minutes to the start and the race was declared wet. Therefore there would be no interruption of the race to change the tires and it was up to the teams, whether they will start on the rain tires or slicks. All of the drivers have gone for the slicks and this brought many interesting moments to the race.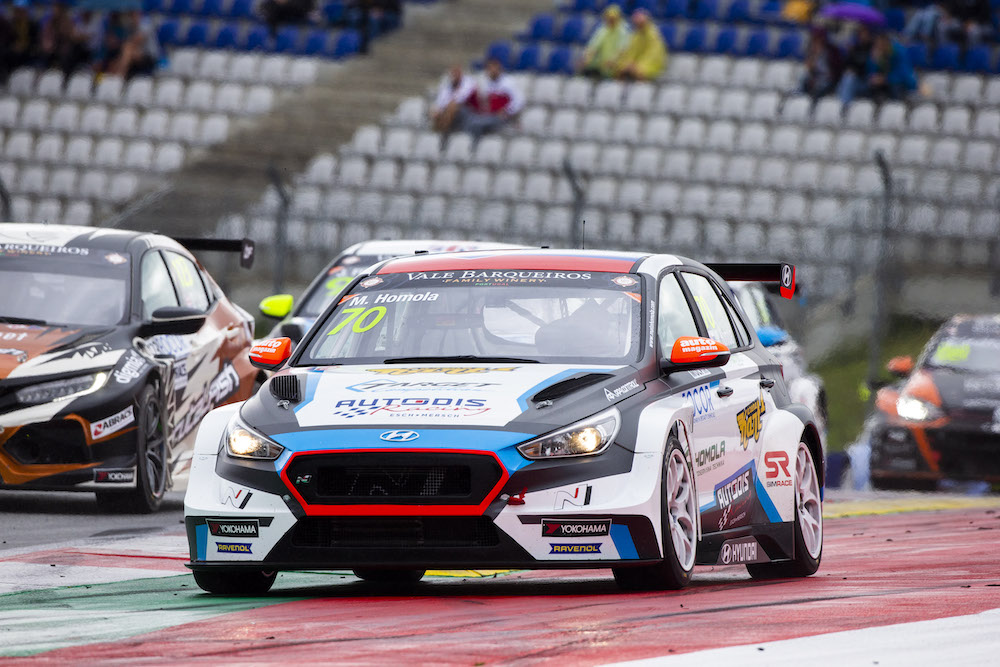 The whole race was full of contacts, with many drivers leaving the track and safety car periods interrupting the race. Mato Homola managed to overtake several drivers but was as well several times overtaken. The leading driver, Coronel, was given a drive-through penalty, for working on the car under the 5 minutes board, what is not allowed. He then raced the whole race and was given 30 seconds penalty in the overall results.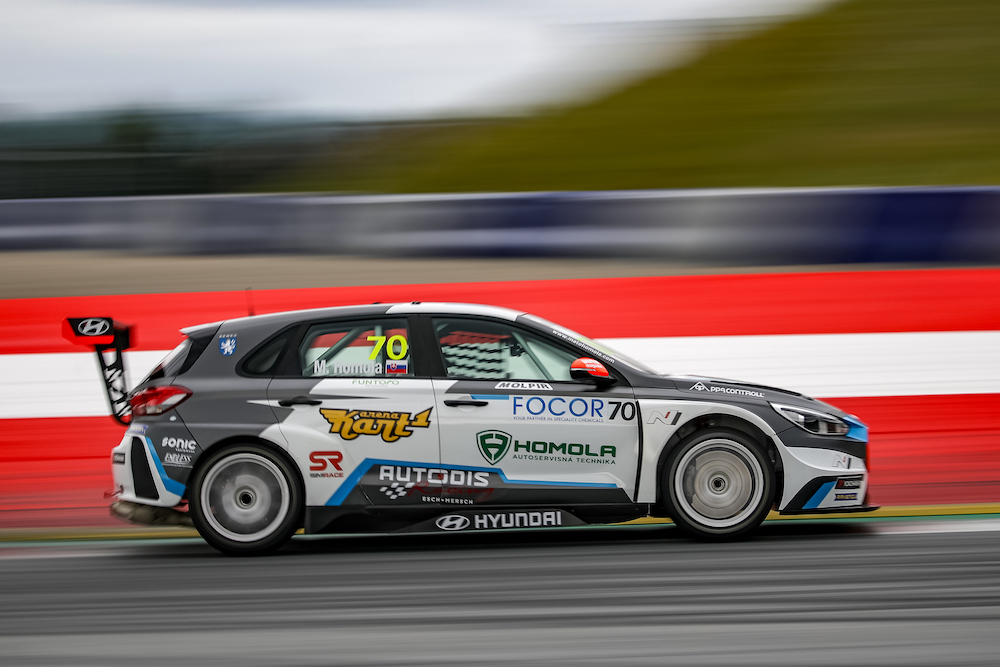 "Today's race was really exhausting. I was rather careful, as there were places with more grip and some with no grip, and also the rain was stronger in some places," said Mato after the race. "It was tough. I had some contacts and also some critical moments, I could be even more aggressive, but the result would be more in the stars. I am really happy for the result, P6 is great, with 21 points to the championship," he adds.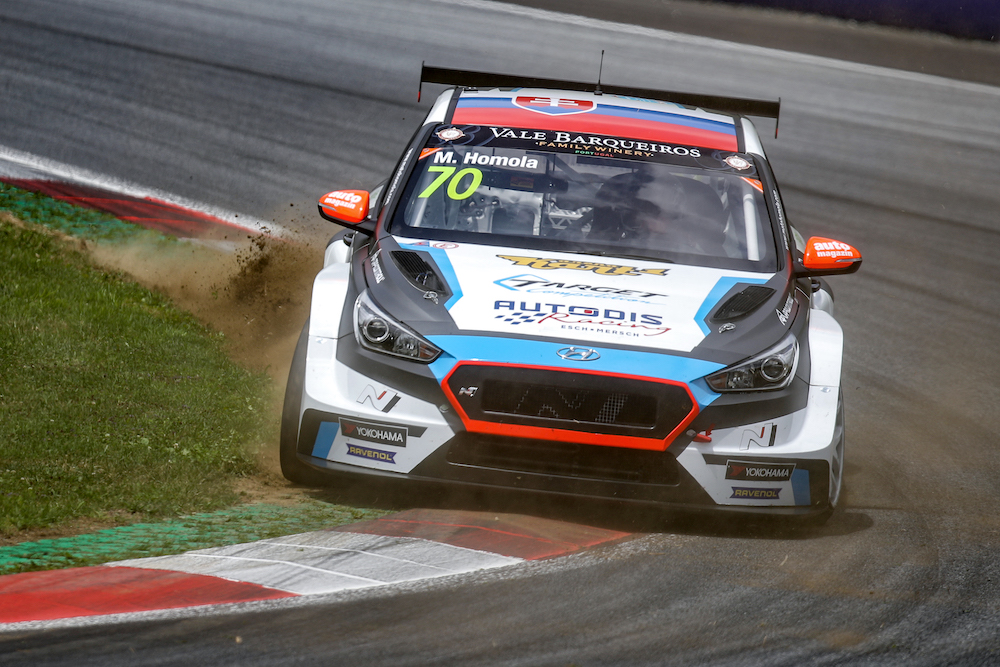 Dusan Borkovic was really unlucky, as he was pushed out of the track in the last lap, as was Filippi, who was pushed by Engstler. This contact is still under investigation and there is still a chance, that he could be penalized and Mato could go higher in the results. We will keep you informed with a short press release if there will be any change.
Next race will be in the German Oschersleben, at the beginning of August. You can follow the most important things and Mato's racing live on social media – Facebook, Instagram, and Twitter.
Calendar TCR EUROPE 2019
27.-28.04. HUNGARORING, Hungary
25.-26.05. HOCKENHEIMRING, Germany
08.-09.06. CIRCUIT DE SPA-FRANCORCHAMPS, Belgium
13.-14.07. RED BULL RING, Austria
03.-04.08. MOTORSPORT ARENA OSCHERSLEBEN, Germany
21.-22.09. CIRCUIT DE BARCELONA CATALUNYA, Spain
12.-13.10. AUTODROMO DI MONZA, Italy
Facebook: https://www.facebook.com/matohomola/
Youtube: http://bit.ly/YouTube_MH70
Instagram: https://www.instagram.com/matohomola