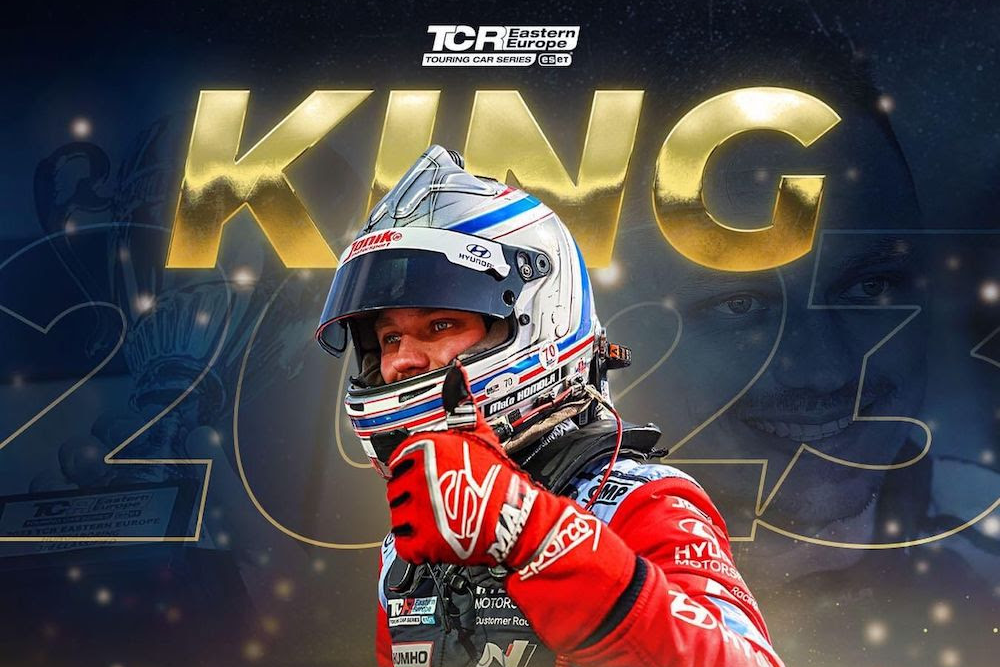 Mato Homola becomes the TCR Eastern Europe 2023 champion!
Slovak racing driver, Mato Homola has managed to clinched the title of the TCR Eastern Europe 2023 already during the penultimate weekend in Most. Thanks to the third and second place in both races of the weekend, he gained enough points to celebrate in advance.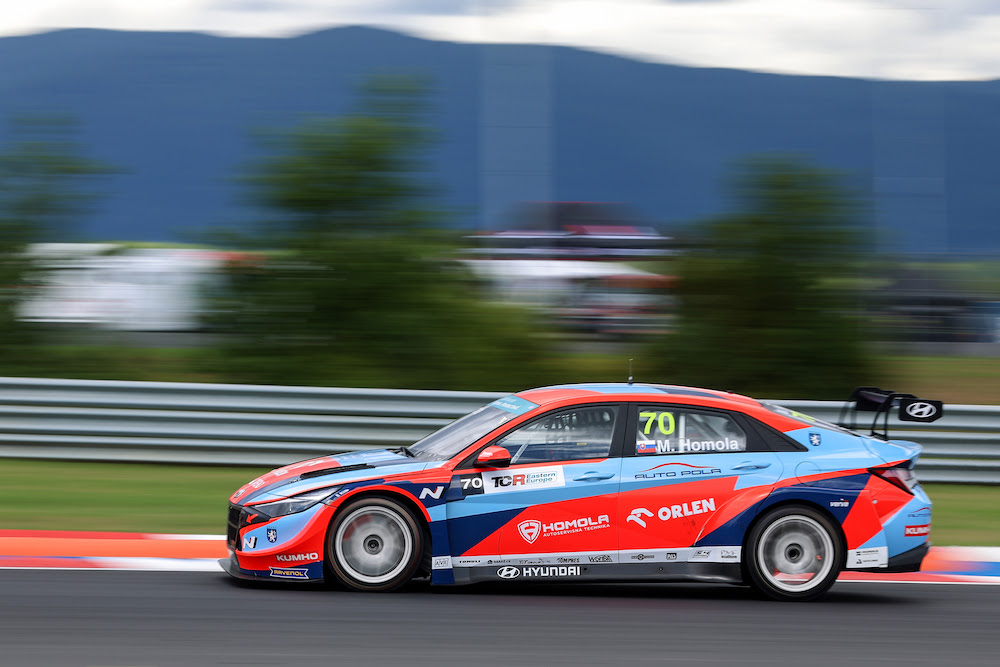 Mato and his team were aware, that they wont be the fastest car on the grid, due to the maximal success ballaast in his car (40 kg). Their main focus was to be quick and consistent, to stay in the top 5. They managed to stay to the promise and Mato finished on the P5 in the qualifying as well. This was very important for the points in the championship.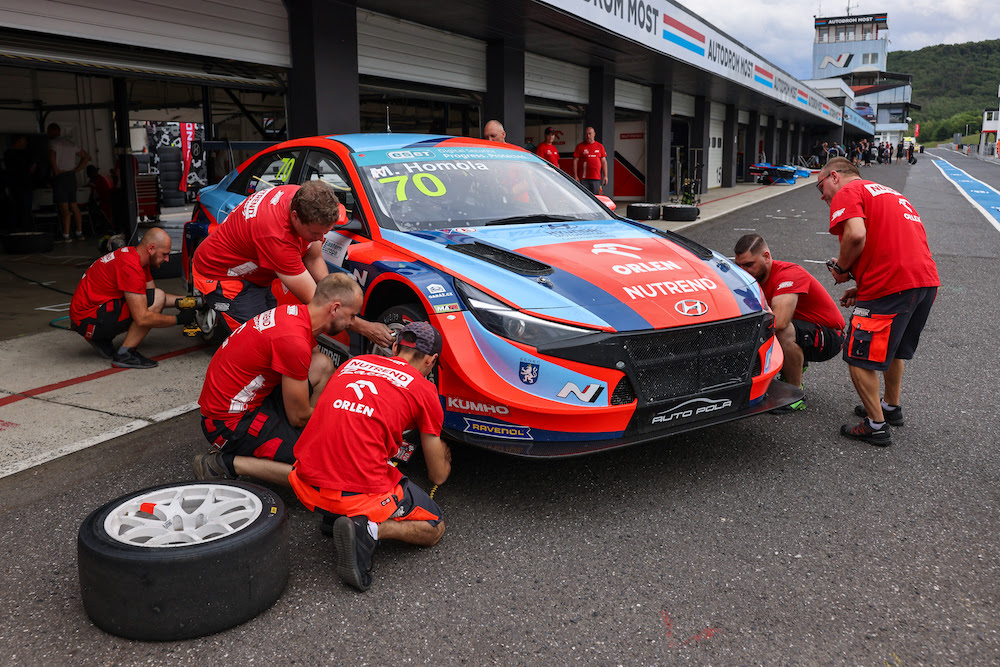 Mato had a great start to the first race, jumping to the P4 just after the first chicane. Few corners later, he moved to the P3, thanks to the mistake of one of the drivers. He knew, that he needed to bring as many points as possible from both of the races, he took no risk and brought the third place safely across the finish line. "You could really feel those 40 kgs in my car. Maybe I could try to go for better result, but I did not want to put the season points into jeopardy with some risky overtaking. I took important points, which I need for the overall ranking," said Mato after the race.
Mato's position on start of the race 2 was P5 again. Race start was done behind the safety car, due to the rainy weather. Mato went to P4 already in the lap 1, and thank to his experience, he got to the P3 a lap later. Later into therace, he lost one position, but regained it back afterwards. One of the drivers made an opportunistic move on Mato's team mate in the first chicane, hitting the left side of his car. His car sustained damage to the front left suspension and had to retire from the race. Mato took the second place and he managed to keep it till the end of the race.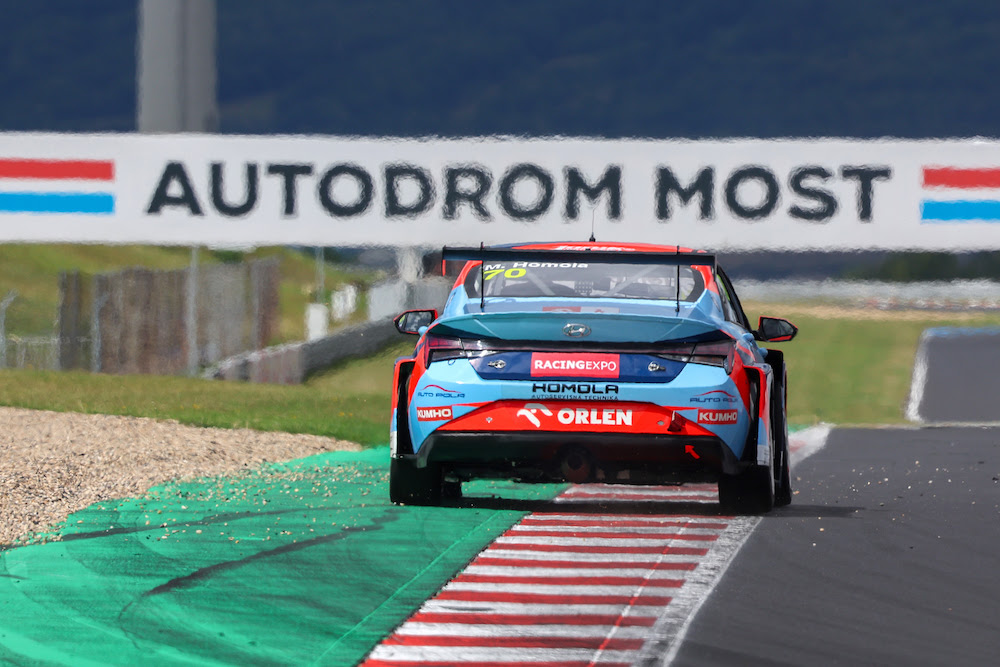 "I am so incredibly happy! Yes, I wanted to win the championship, but I did not imagine, that I could do it even earlier, during the penultimate weekend! My big thanks goes to my partners, family, Hyundai | Janik Motorsport racing team and to my engineer, Jaro Krajci," said Mato after an emotional weekend.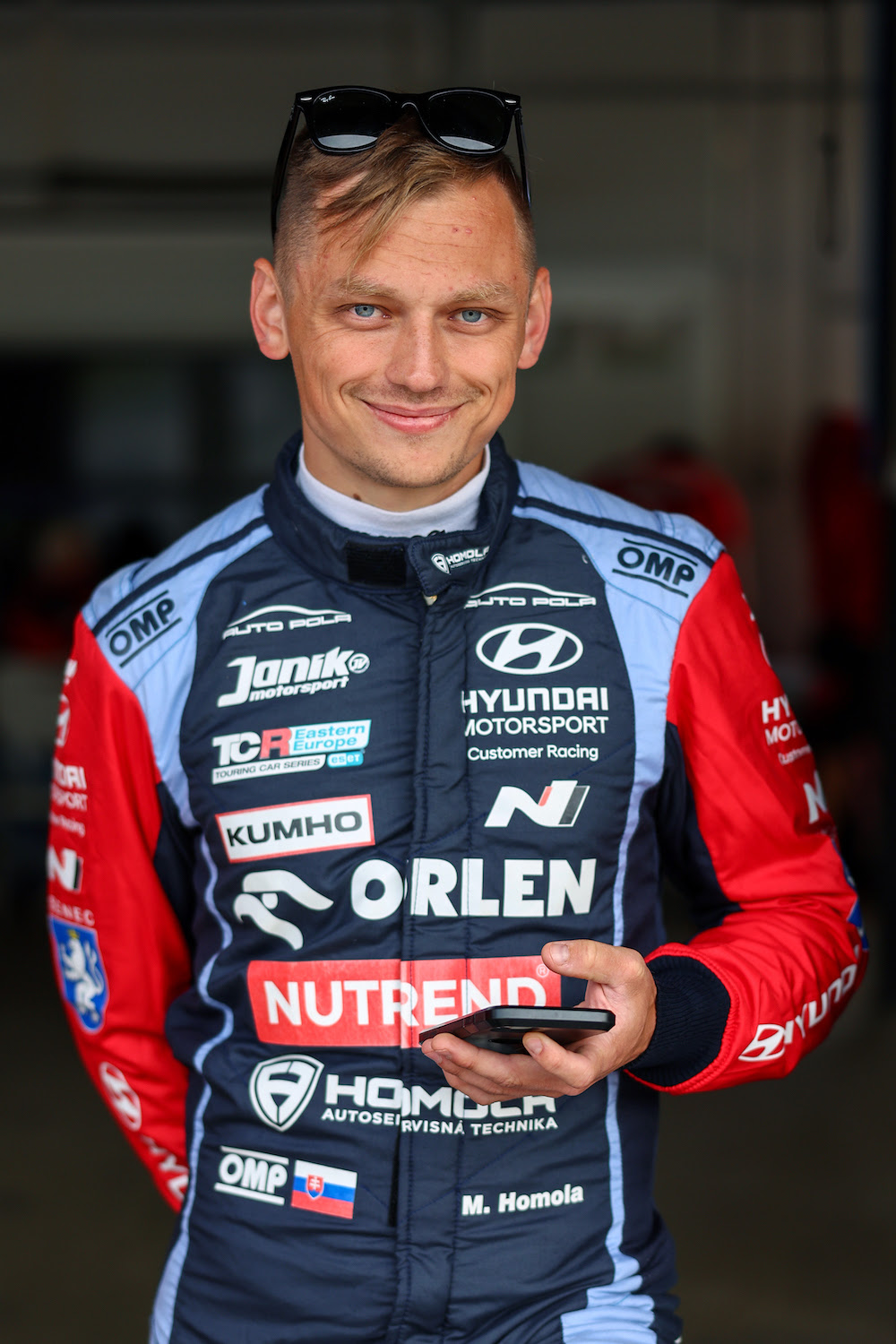 Last weekend of the season is planed for the 9.-10. september, in Brno, czech republic. Mato has a comfortable lead of 58 points ahead of the second driver, nobody can take his 2023 TCR Eastern Europe Champion title away from him.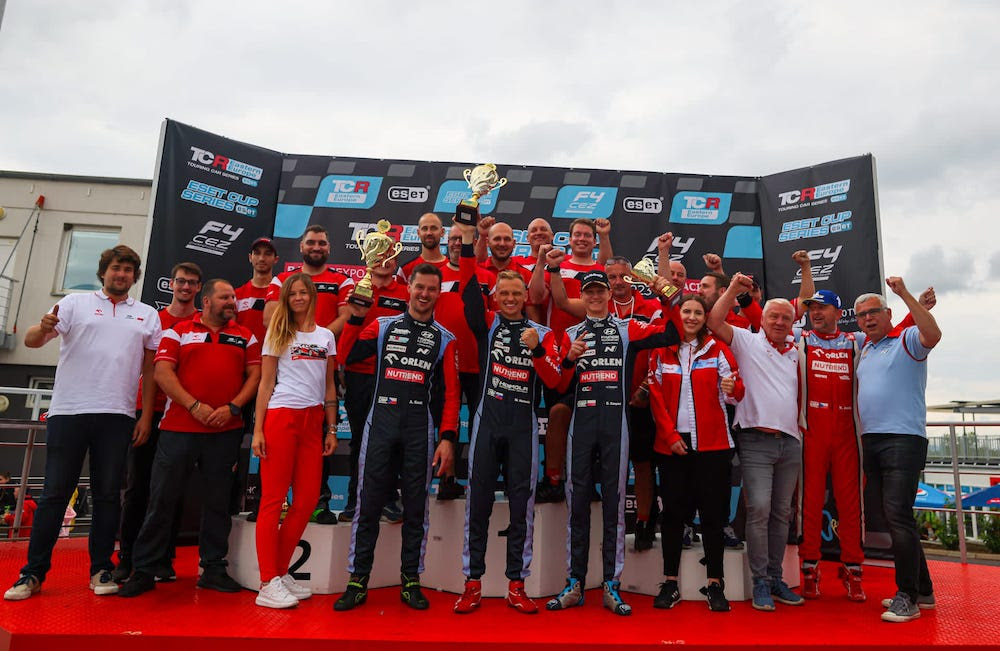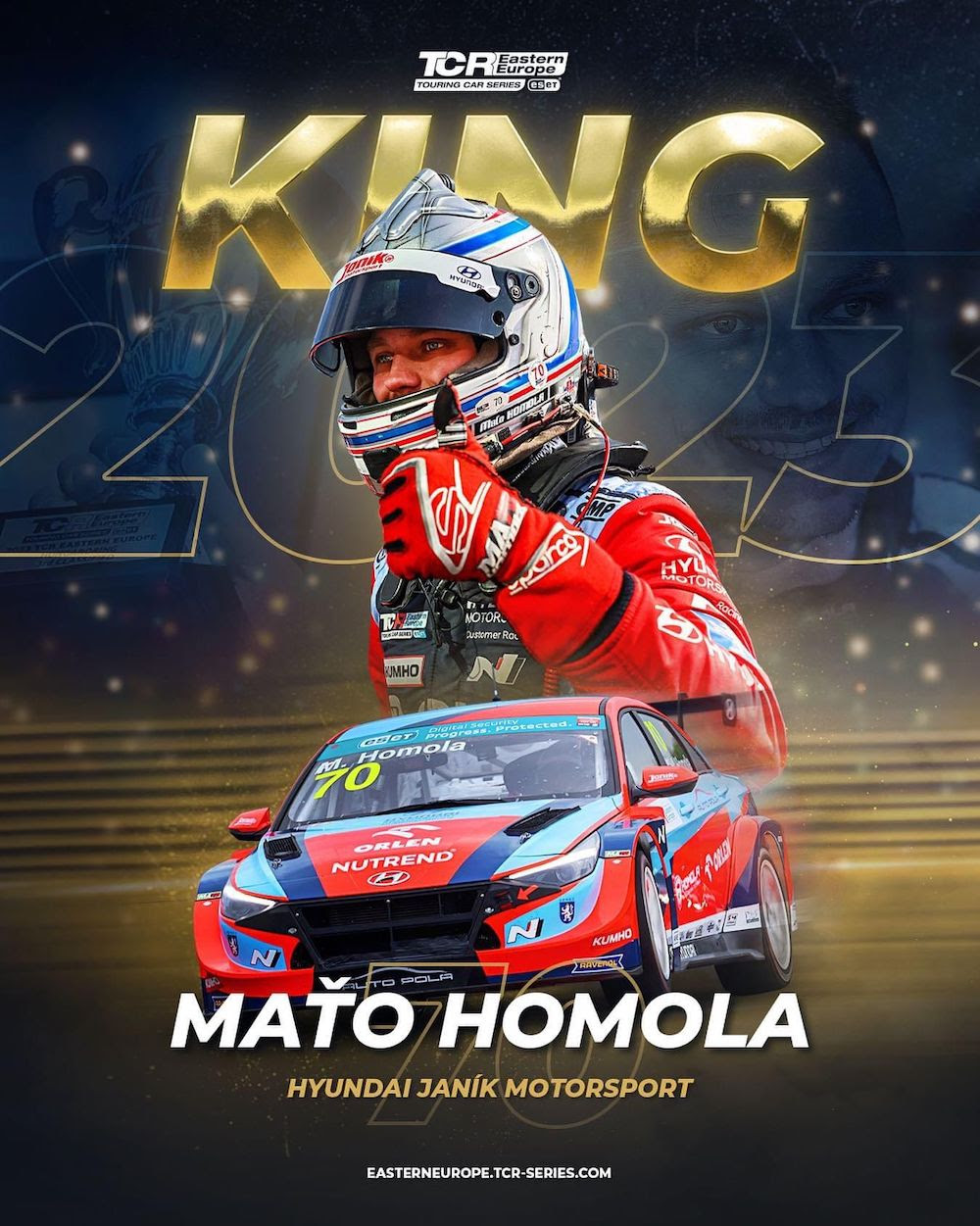 TCR EASTERN EUROPE 2023 CALENDAR:
08. – 09. 04 OSCHERSLEBEN (Germany)
29. – 30. 04 HUNGARORING (Hungary)
20. – 21. 05 RED BULL RING (Austria)
09. – 11. 06 SLOVAKIA RING (Slovakia)
05. – 06. 08 MOST (Czech Republic)
09. – 10. 09 BRNO (Czech Republic)