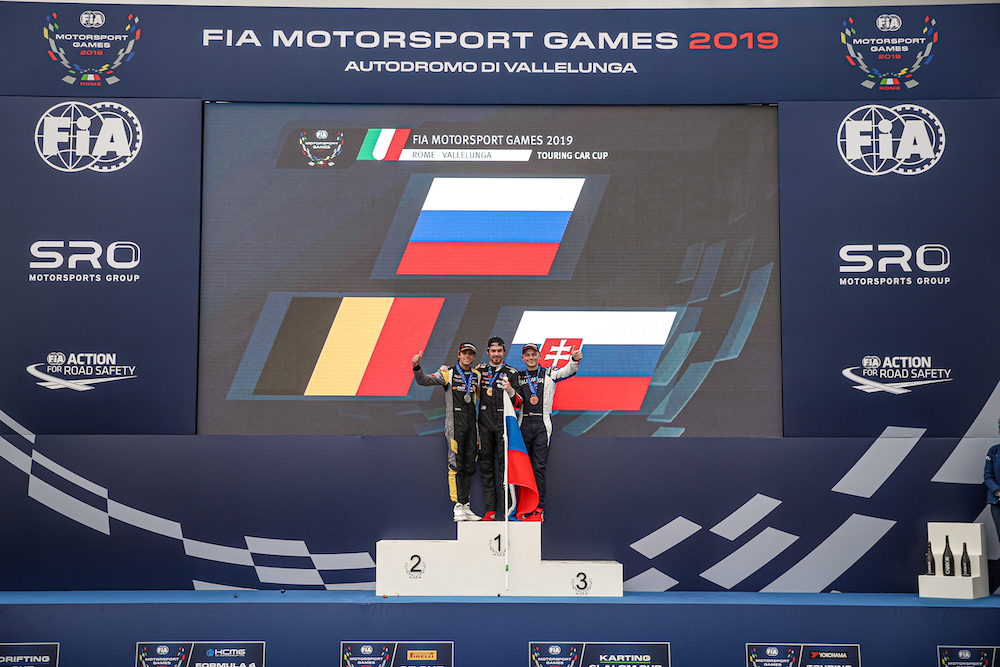 Mato Homola with a bronze medal for Slovakia on FIA Motorsport Games 2019 Rome!
Mato Homola gave it all and he is bringing a bronze medal to Slovakia, from what could be called world championship or motorsports Olympics – FIA Motorsport Games 2019 Rome!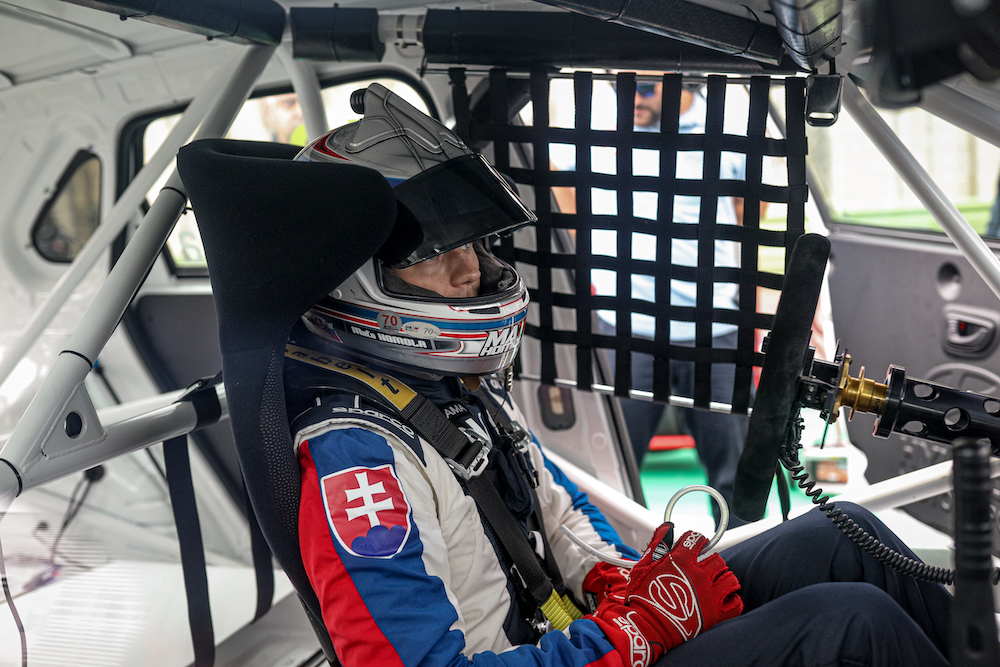 Mato was second after yesterday's Race 1, with 18 points on his account. There were 2 strong Audi cars ahead profiting from really good BoP and with 70 kg advantage compared to Mato's Hyundai i30 N TCR. If Mato would aim for the overall silver or gold medal, he would need to finish the Race 2 on the first place, or some of the drivers ahead would need to drop back, or not finish the race.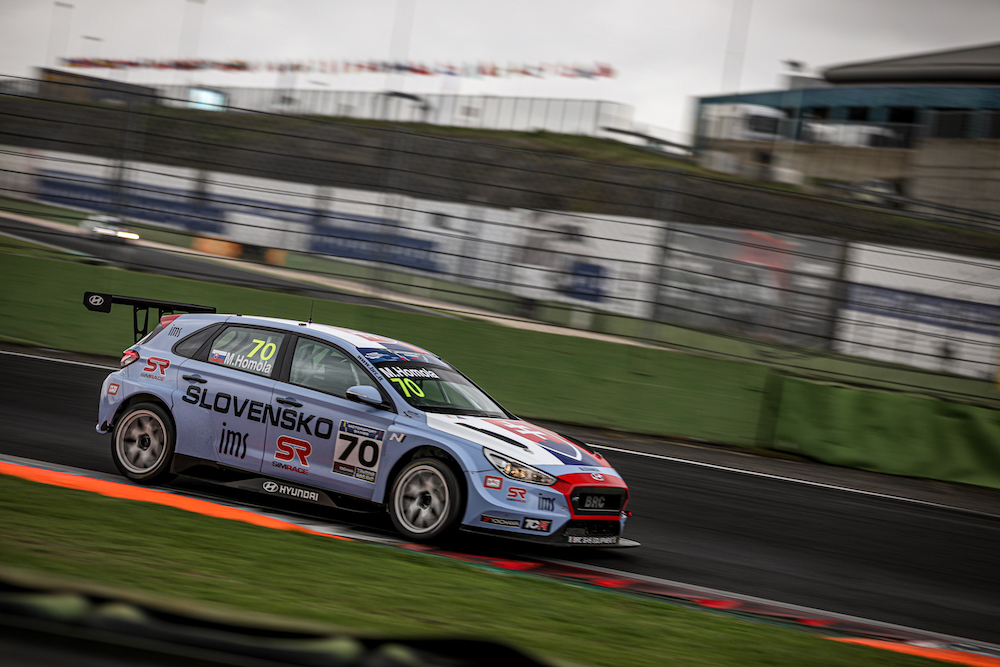 Mato knew, that he needed to bring the car across the finish line safely and end the race within the top 5. He stuck to his mission as there was no sense in fighting with Coronell for the P3, as that could risk an overall podium finish. Mato finished the race on the P5 – fulfilling his goal.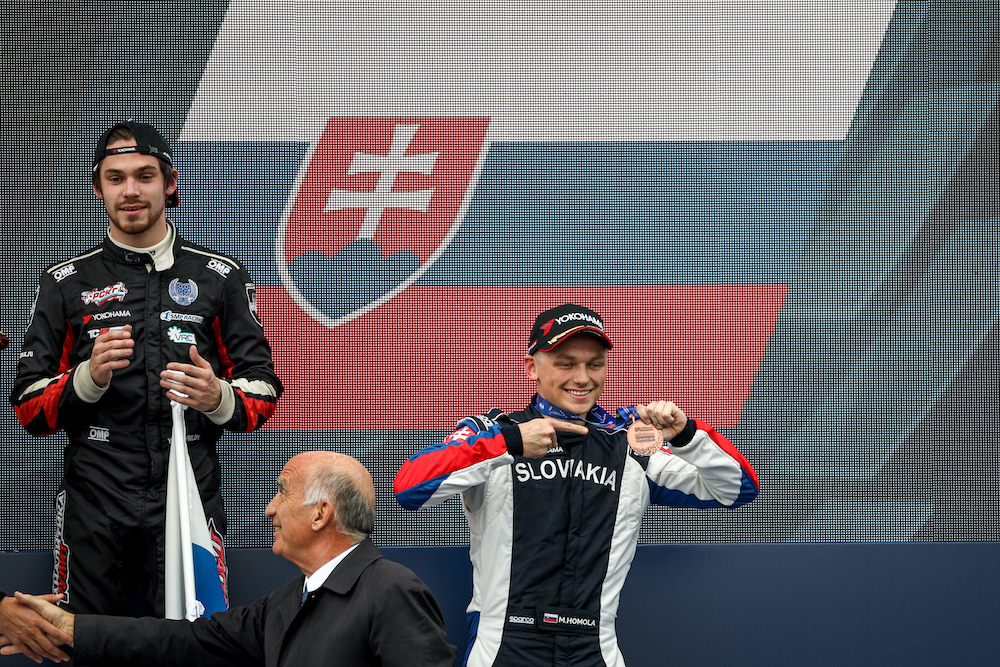 The final podium of FIA Motorsport Games 2019 Rome Touring Cup Cup has seen a Slovak on the third place, Belgian on the second and a Russian on the top spot. "It is a great result. Audi race cars were simply flying at this track, that's why I am happy not to be the only fastest Hyundai but also the fastest car from other brands. It was a challenging race, with a little bit of rain and a damp track," said Mato after the race and he adds: "I would like to thank my team for great preparation and professional attitude during the whole race event. I am also thankful for my sponsors and my family's' support, that I was able to come here and represent Slovakia."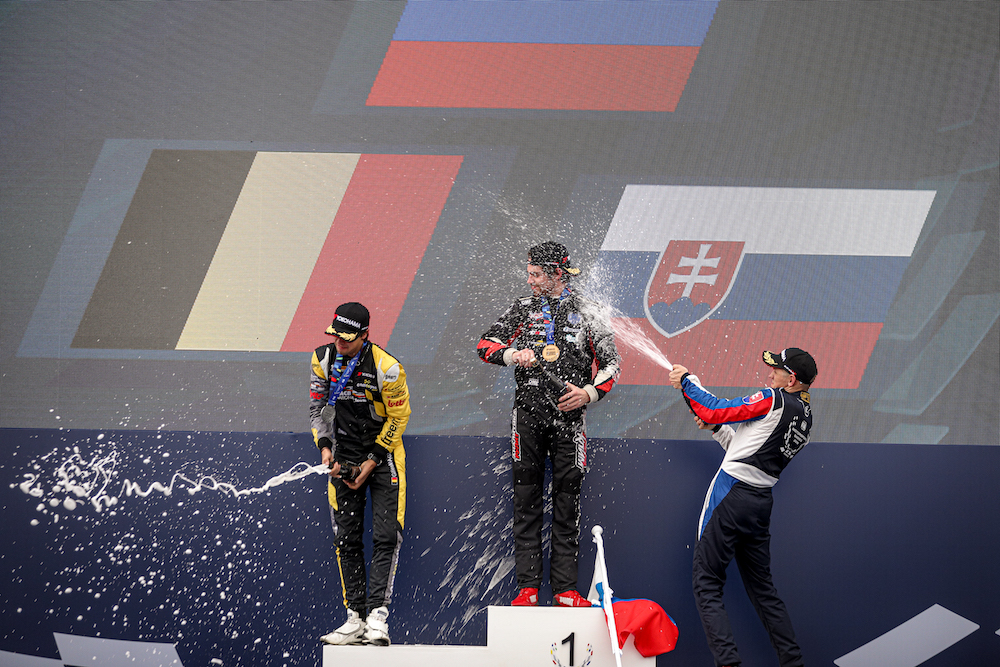 Watch the latest news and events of Mato Homola's racing life at Facebook, Instagram and Twitter.
In order to promote the inaugural edition of the FIA Motorsport Games to a large audience, SRO has created a free FTP portal from where you can download TV highlights of each streamed session from tomorrow onwards.
To do so follow the instructions below:
Go to: www.sro-motorsports.tv
ENTER:
USERNAME
FIA201b_01_RIGHTSFREE
PASSWORD
19RF_01_FIA01
2019 Photos: https://goo.gl/Rjm5VV
Facebook: https://www.facebook.com/matohomola/
Youtube: http://bit.ly/YouTube_MH70
Instagram: https://www.instagram.com