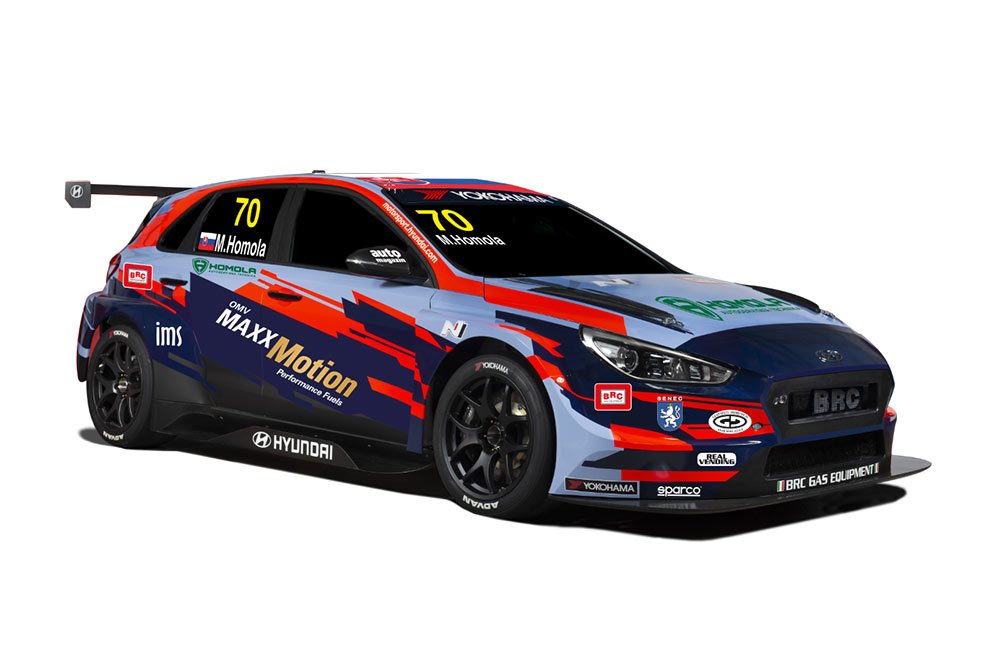 Mato Homola continues with Hyundai i30N TCR in TCR Europe with BRC Racing Team!
Mato Homola claimed 3rd position with BRC Racing Team at FIA Motorsport Games 2019 in Vallelunga.This event kicked off talks and potential future collaboration for 2020 season. Since the team has built a very successful Hyundai i30 N TCR, they have a lot of experience with the best TCR machinery on the grid. Therefore, Mato and BRC team shook their hands for 2020 TCR Europe season with one goal – to win the TCR Europe title.
Below are photos of the initial livery for Mato Homola.