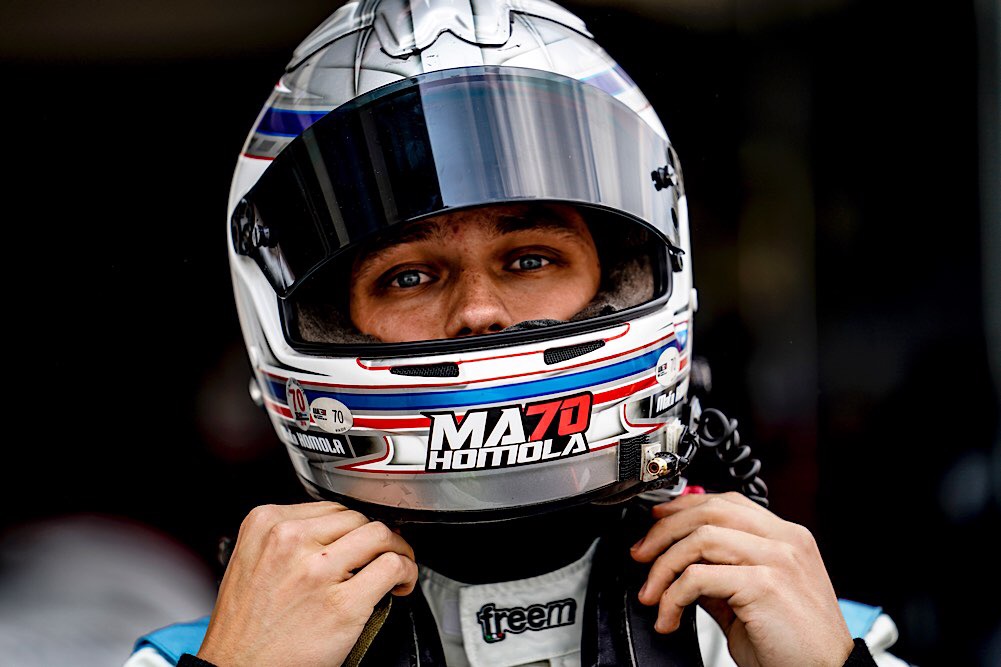 Mato Homola didn't finish the second race at Oschersleben
Slovak race driver, Mato Homola, was really positive before the second race of the weekend, after a successful race yesterday, where he finished on the P6. Unfortunately, Mato's car broke after contact with one of the drivers and he did not finish the race.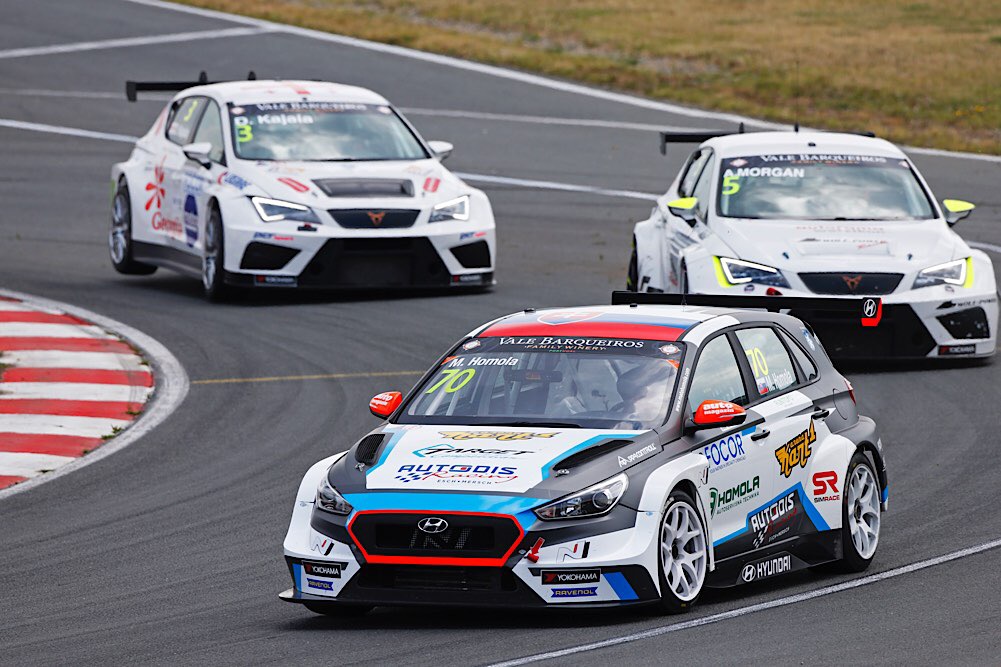 Mato made a really good start and overtook one driver in the first lap already. Immediately in the lap 2, he had first contacts with Filippi, who overtook Mato really aggressively and pushed him out of the line. Mato lost one position and continued on the P13.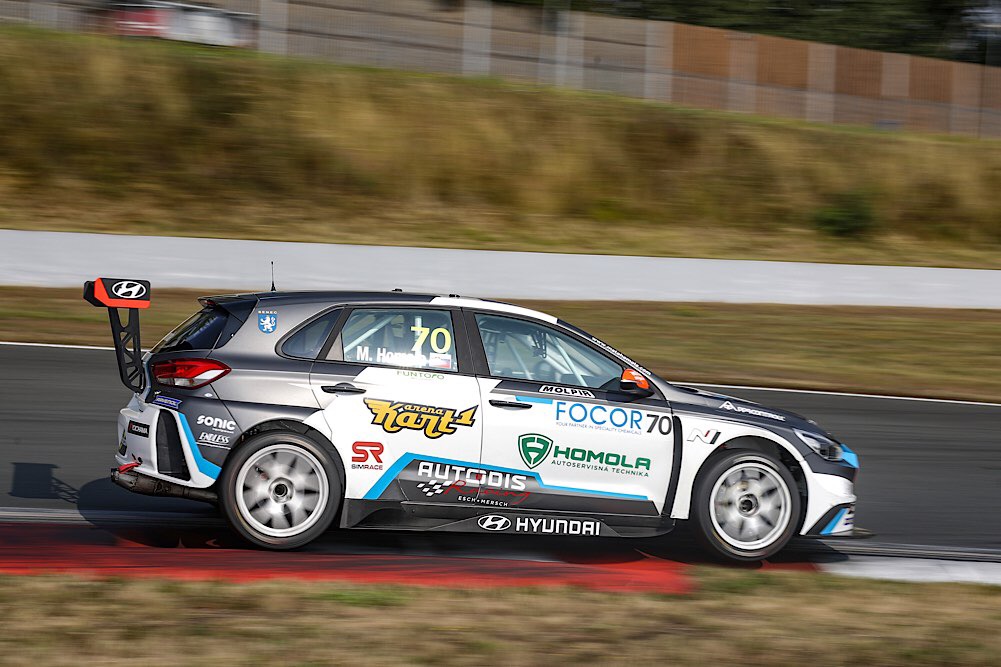 Lap 4 and a small mistake from Mato's side meant, that Potty tried to overtake him, but left no space and as he pushed on Mato, he spun out of the track. Mato's car broke just after this contact, and he was forced to stop. The whole dashboard blacked out and soon after that, the engine stopped. It was not possible to start the car again and he was forced to retire.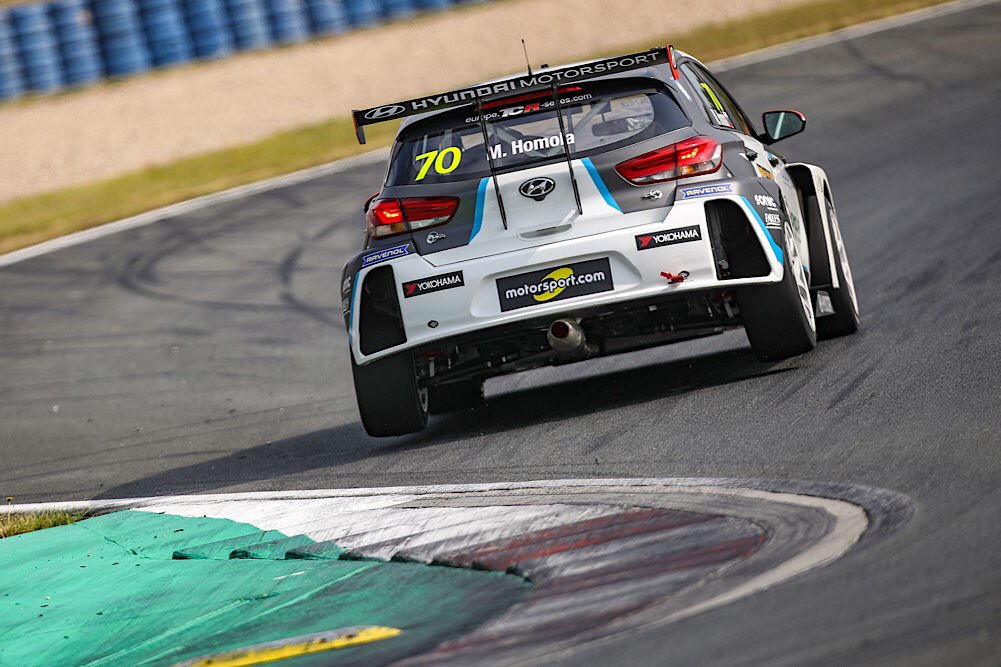 "I am really angry. Not only, that I didn't finish the race, in addition, I got penalized for the contact with Potty. This doesn't seem fair to me. He left no space to me, and as he pushed on my car with his left rear side, he spun out. Now I've received 5 places grid penalty in the next race," said frustrated Mato Homola.
Mato is still in the fight for the title, with P4 overall, with only a few points behind the second. Next TCR Europe race is planned for 21.-22.9., on the Spanish Circuit de Barcelona Catalunya. Don't forget to follow his racing and non-racing life on social networks, Facebook, Instagram, and Twitter.
TCR EUROPE 2019 CALENDAR
27.-28.04. HUNGARORING, Hungary
25.-26.05. HOCKENHEIMRING, Germany
08.-09.06. CIRCUIT DE SPA-FRANCORCHAMPS, Belgium
13.-14.07. RED BULL RING, Austria
03.-04.08. MOTORSPORT ARENA OSCHERSLEBEN, Germany
21.-22.09. CIRCUIT DE BARCELONA CATALUNYA, Spain
12.-13.10. AUTODROMO DI MONZA, Italy
Pictures season 2019: https://goo.gl/Rjm5VV
Facebook: https://www.facebook.com/matohomola/
Youtube: http://bit.ly/YouTube_MH70
Instagram: https://www.instagram.com