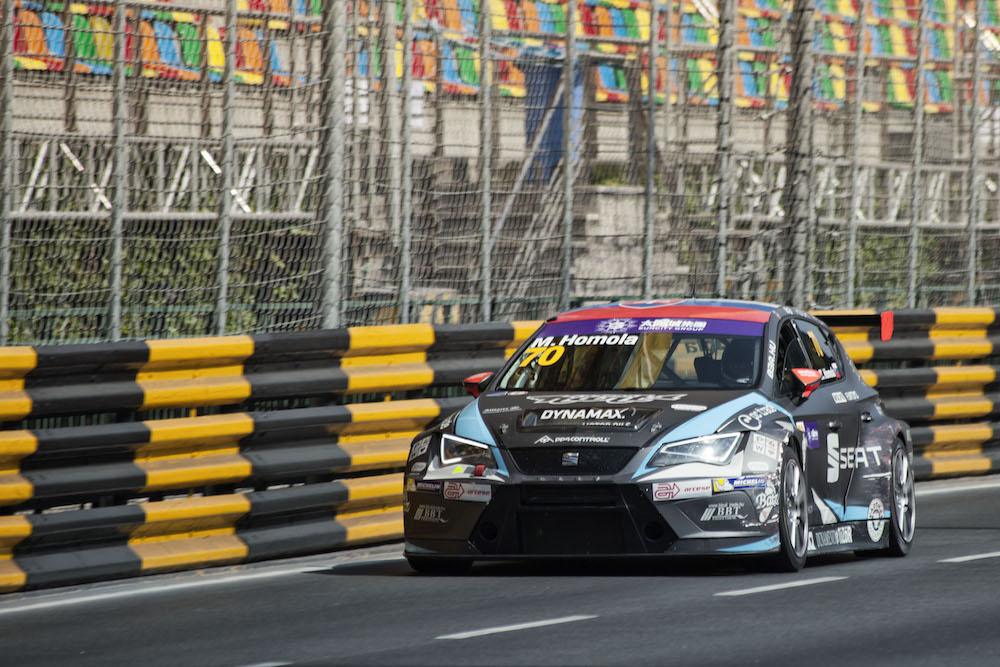 Mato Homola after the first Free practice session in Macau
TCR Macau 2016, 16. November, 16:10, Macau
Macau, known by many as the Asian Las Vegas, with the income from the gambling already higher than the American icon will witness last race of the 2016 TCR International Series season this weekend.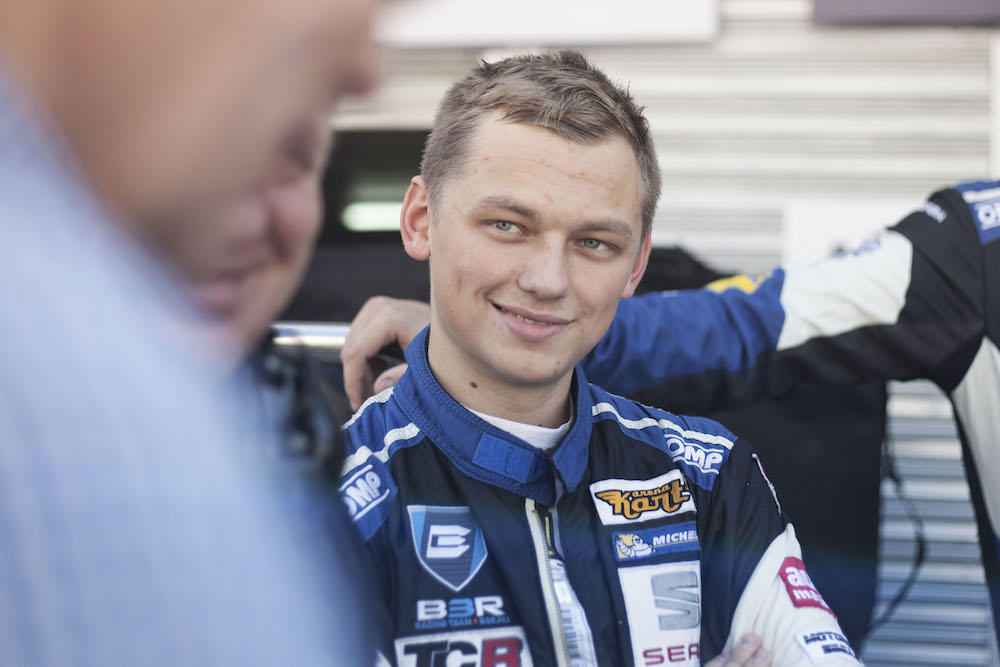 Early morning for the Europe, but almost lunchtime for Macau, was in the name of the first Free practice session of TCR. Mato Homola ended up on the P11 but could do much more: "I had no chance to do even one fast lap, I caught up with slower drivers from CTCC (China Touring Cars Championship, joint race with TCR) all the time. They are seriously slower than us. This will just be more interesting," said Mato after the session.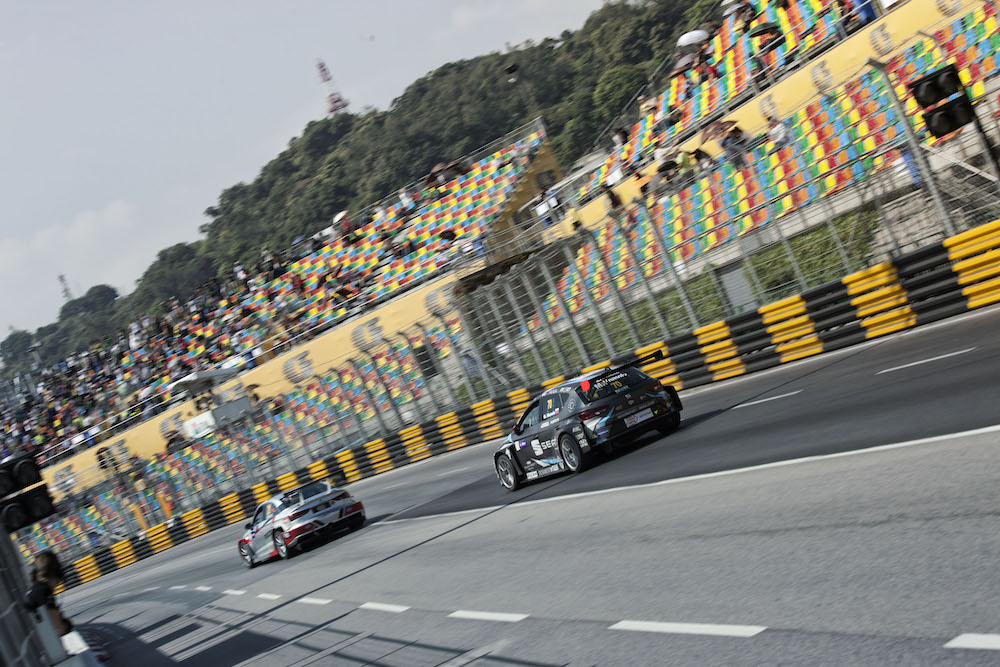 The unforgiving and narrow track has left some marks even on Mato's car: "I hit the barrier, but luckily it was really gentle hit, so there are just some minor scratches on the car. The track is really bumpy with a low level of grip. This could get better with more cars on it till our race. We need to play with the setup a bit and let's see, what comes tomorrow."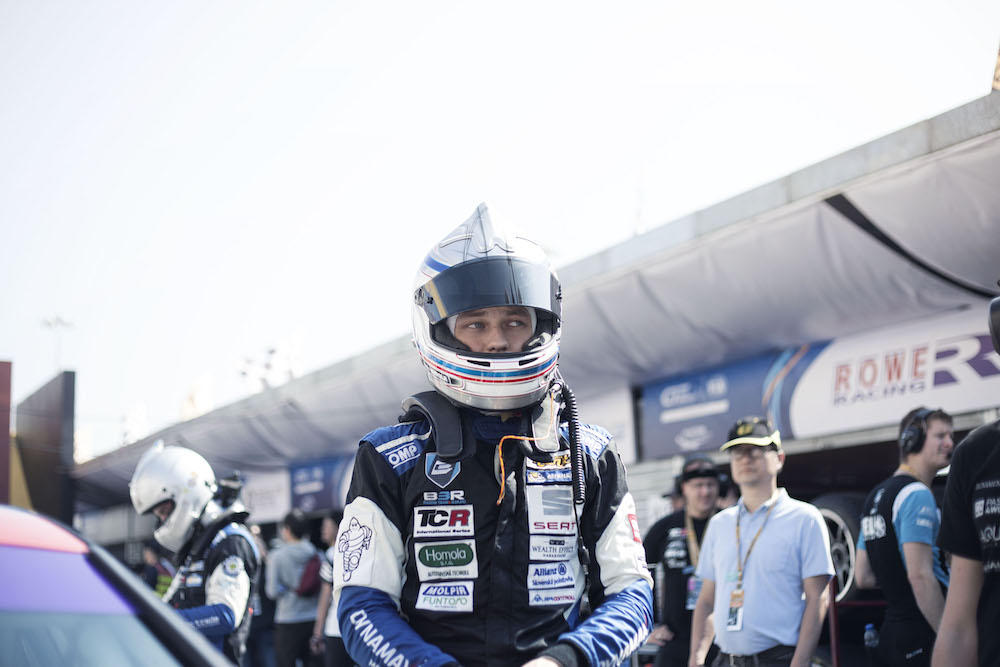 Mato had some good laps and he managed to be faster from lap to lap. Free practice 2 will create better picture tomorrow.
You can follow the race live on the TCR YouTube channel, TCR International Series facebook fan page, or www.tcr-series.tv.
Weekend Schedule:
Thursday
04:25 – 04:55 Free Practice 1 (timing and streaming)
Friday
05:30 – 06:00 Free Practice 2 (timing and streaming)
Saturday
00:30 – 01:30 Qualifying (Q1 + Q2) (timing and streaming)
Sunday
03:00 – 05:00 Race 1+2 (10 laps each) (streaming) (timing and streaming)
Times are CET.
Results: http://tcr-series.com/index.php/events/item/macau
Pictures to download: http://bit.ly/Homola_Macau-Race
Photo Credits: B3 Racing