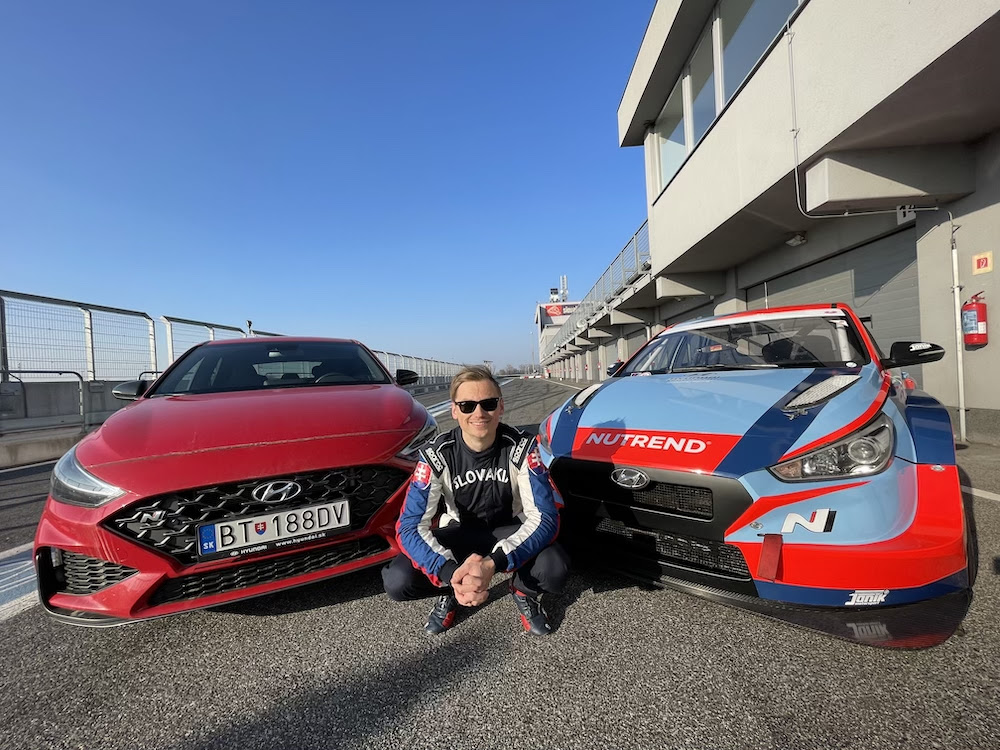 Mato Homola with Hyundai Elantra N TCR in Hyundai | Janík Motorsport team in TCR Europe 2022!
Mato Homola, Slovak racing driver, will continue his successful partnership with Czech racing team Hyundai | Janík Motorsport. However, there is a change in machinery, Mato said goodbye to Hyundai i30 N TCR and this year he is going to participate in TCR Europe with the newest TCR model from Hyundai and the race-winning-car from FIA WTCR – Hyundai Elantra N TCR.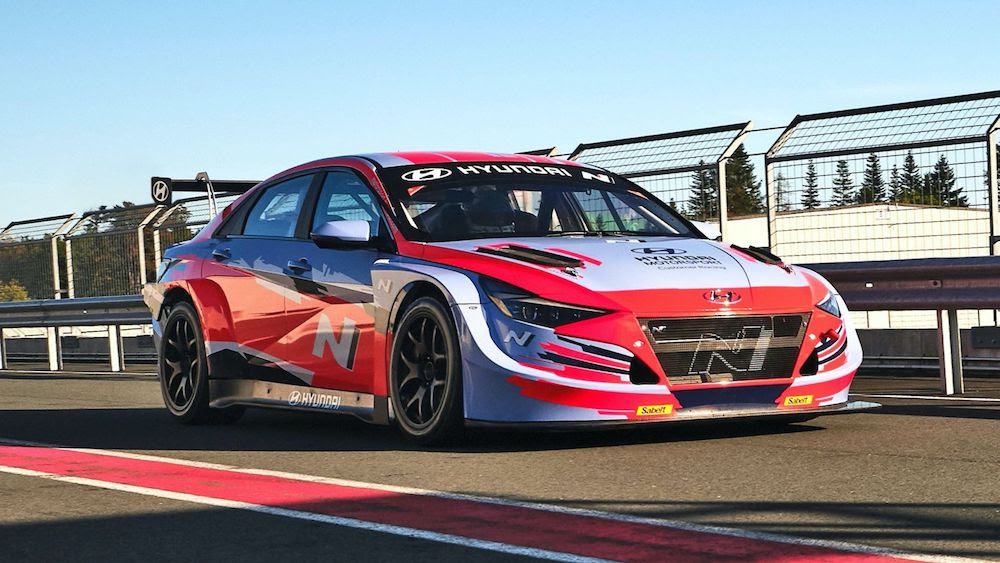 Mato wants to build up the collaboration with Hyundai | Janík Motorsport from 2021. The second half of the 2021 season showed great results – a victory in Monza and 2nd place in Spa – Francorchamps.
TCR Europe in 2022 season will bring us to very attractive circuits, most of them are F1 racetracks. European championship is going to be as a support series of famous DTM championship on selected round, that is going to bring huge audience. The pinnacle of TCR Europe calendar is German circuit in Norisring – a street circuit. It will host DTM, F3 Euroseries while TCR Europe will attend this interesting circuit for the first time.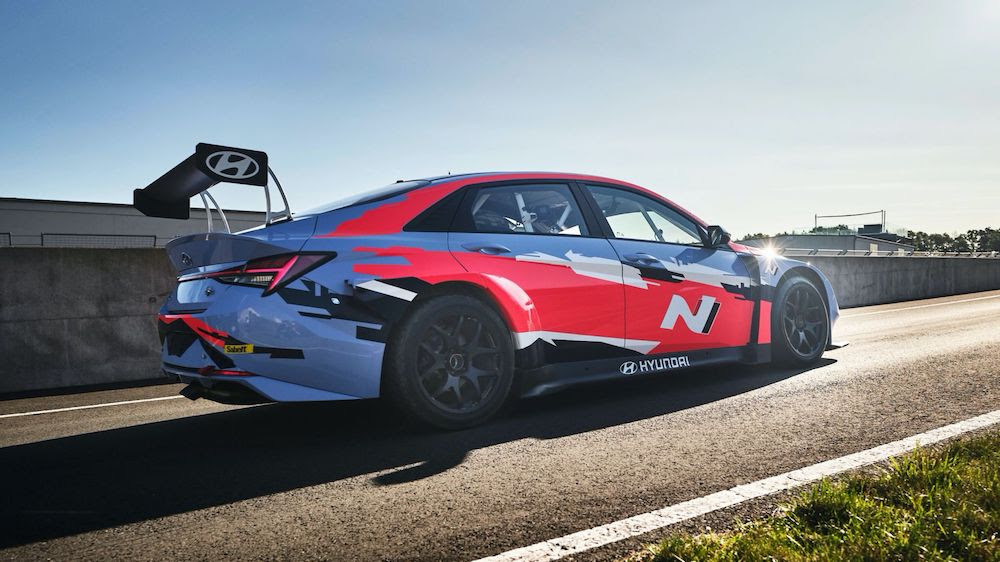 Long-term partnerships are the bases for a good results. Mato Homola has this collaboration with Hyundai Slovakia.
"I am extremely happy to star my 4th season in TCR Europe in partnership with Hyundai Slovakia. I appreciate the partnership with the brand, that is winning in car races all over the world, as well as in selling of cars and is achieving great results with its sport division of N models. I believe we will be successful together this season. I will make my maximum again, in order to achieve next victories, represent Hyundai brand, my partners and my great fans. Keep fingers crossed."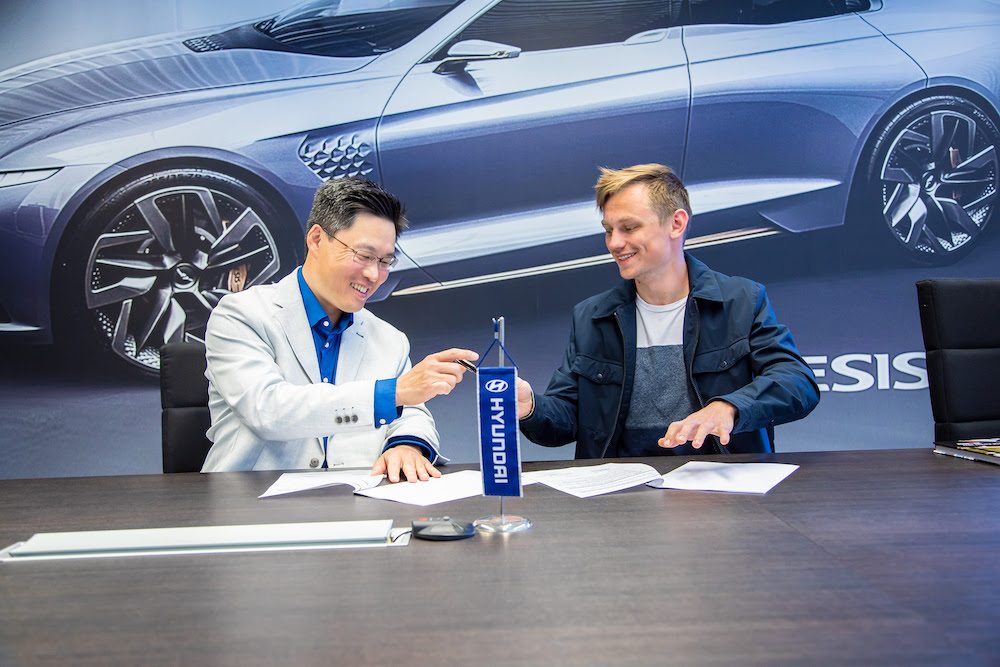 Collaboration between Hyundai Slovakia and Mato Homola began in 2019. During these 3 seasons, Mato claimed 7 podium results with his i30 N TCR, while 2 times he stood the highest step for a winning driver – in Hungaroring (2019) and in Monza (2021). In FIA Motorsport Games 2019 in Rome, Mato succeeded with 3rd place behind the steering wheel of I30 N TCR.
The brand new car just came in these days to the team of Hyundai | Janík Motorsport and as a testing race weekend, Mato is going to participate in TCR Eastern Europe event at Hungaroring this weekend.
"I invite all the fans to this race weekend, it is the closest event to the Slovakia this year," said Mato and continues. "I believe we will understand the car as soon as possible. The car came literally just few hours ago from the Hyundai Motorsport factory and we need to be prepared for the season of TCR Europe. So me, as a driver, need to adapt to the car really fast and understand the behaviour of this beast. I am looking forward and hopefully it is going to be great start for the season!"
TCR Eastern Europe 2022, Hungaroring schedule:
SATURDAY 9. 4. 2022
09:00 – 09:25 Free Practice
11:00 – 11:25 Qualifying
16:00 – 16:40 Race 1
SUNDAY 10. 04. 2022
TCR EUROPE 2022 CALENDAR:
29. 04 – 01. 05 PORTIMAO (Portugal)
21. – 22. 05 LE CASTELET (France)
17. – 19. 06 SPA-FRANCORCHAMPS (Belgium)
01. – 03. 07 NORISRING (Germany)
26. – 28. 08 NÜRBURGRING (Germany)
23. – 25. 09 MONZA (Italy)
14. – 16. 10 BARCELONA (Spain)