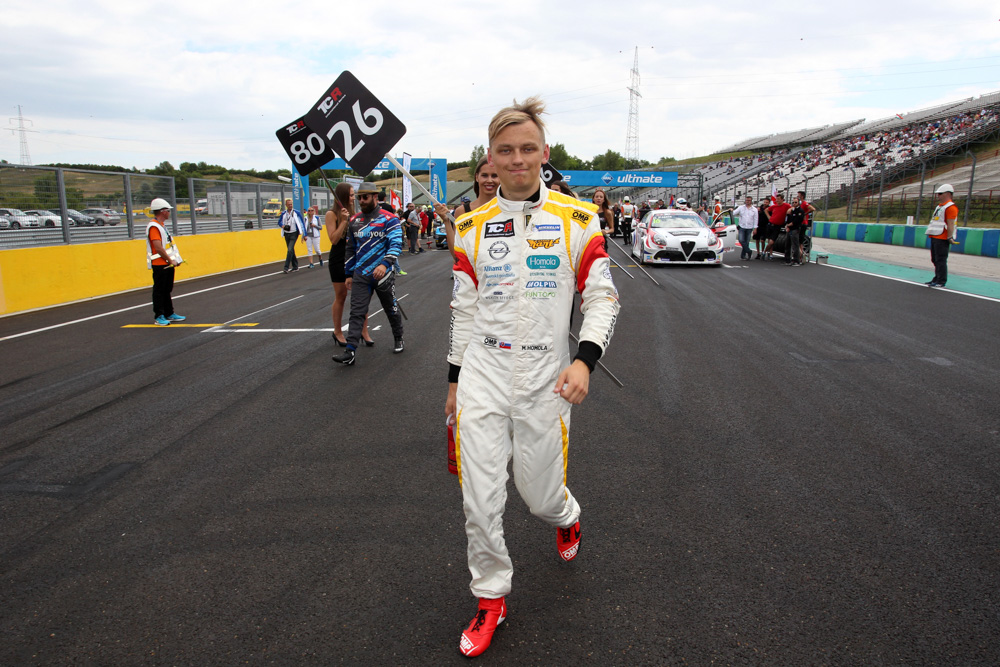 Mato Homola leaves Hungary with 1 point and a good feeling
June 18th, 2017, 10:00PM, Budapest, Hungary
Our Slovak race driver in TCR International Series had a weekend full of mixed feeling. At first, he finished on P4 in qualifying on Saturday, but that was soon taken from because of a disqualifying. In both races, he overtook many cars and he got to a scoring position. One point is obviously not a lot for the championship of TCR International Series, but in the end, Mato was quite happy with this 6th race event.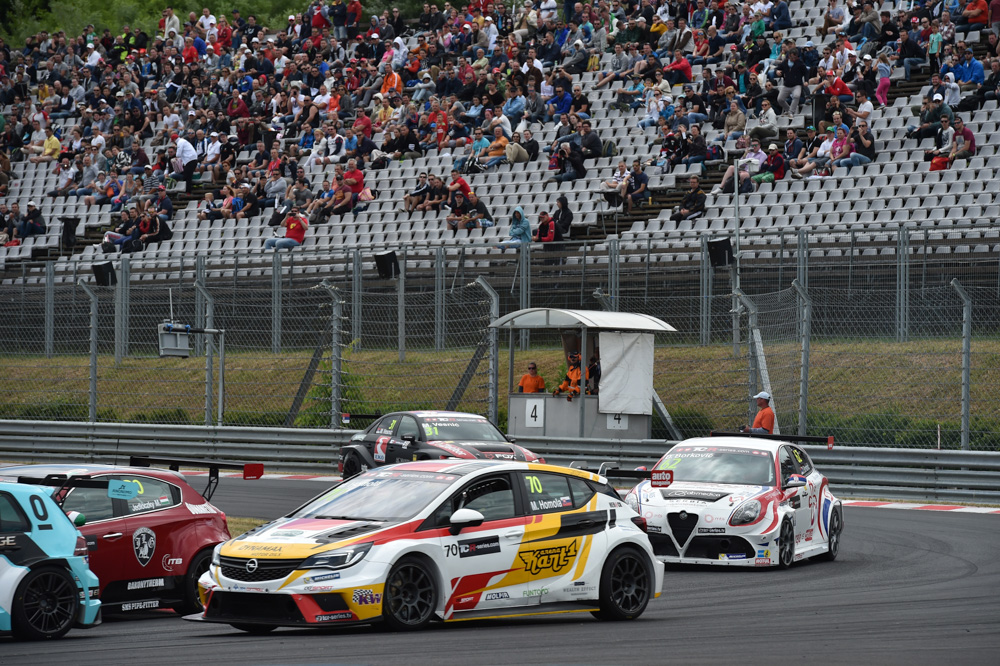 "We finally found a setup which worked so good, that I could for the first time this season rely on my Astra," started positively Mato Homola when he arrived back to Slovakia. "With the chief engineer of DG Sport Competition we found a common ground and the car was doing what we wanted. Good P4 in qualifying was, of course, exciting and I was ready to fight with a new set of tires on Sunday. However, in the evening I got a call explaining to me that I was disqualified from the qualifying as my car had a breach with homologation. The radiator holder was different as well as the gear ratio was wrong. Immediately the team tried to solve this situation and we found out that the gear ratio was a "copy paste error", what was proved when dismantling the gearbox. My mechanics had, therefore, worked the whole night and they proved that it was just a mistake," explained Homola. "But my disqualifying was still valid due to a different radiator holder. It was a mistake from Opel Motorsport, or Kissling Motorsport, which builds Astras for racing. They have changed the holder and they somehow forgot to request an update it in the homologation list. This simple administrative mistake cost me a chunk of points I could bring from Hungaroring," complained Mato.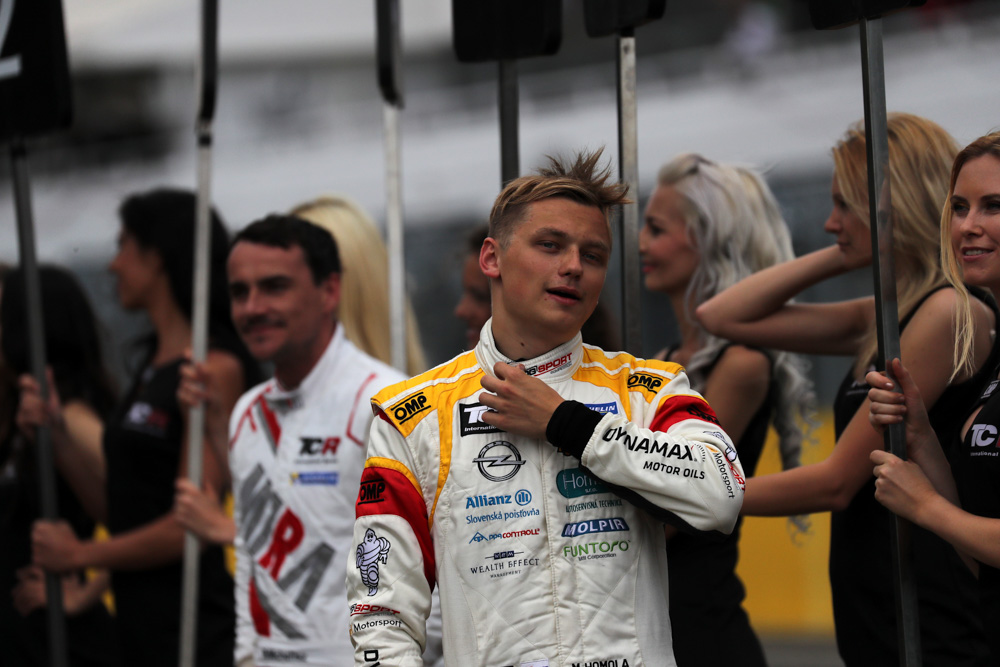 In Race 1 Mato was forced to start from the last position – P26, but he managed to overtake many drivers. After many spectacular battles, he finished the race on awesome P10 and he got at least 1 point for the championship board.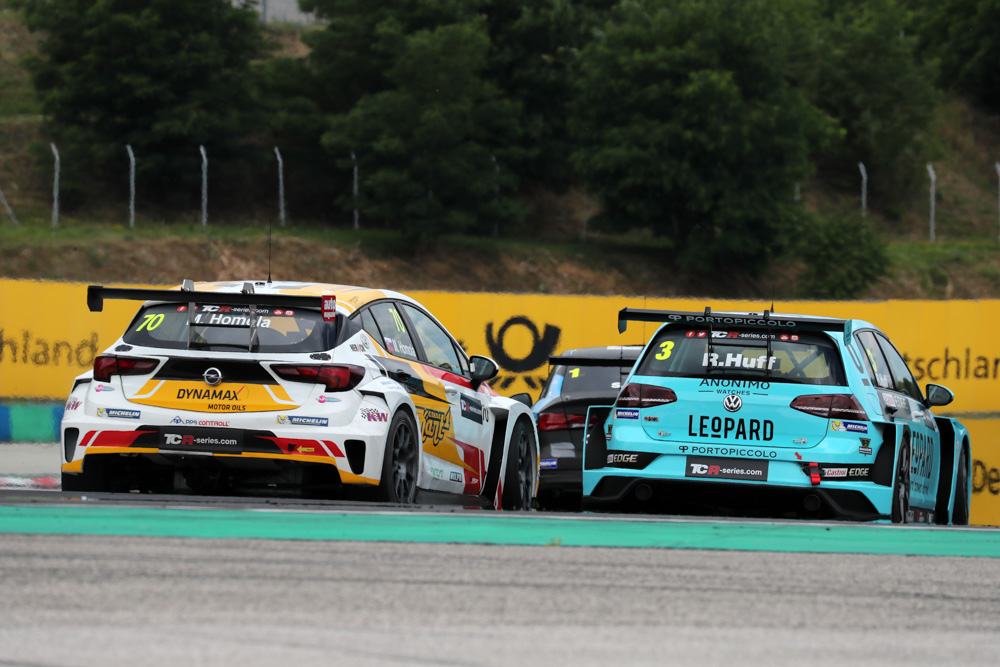 For the second Race, Mato started from P24. Again he pushed hard and got to P12, but then the tires were worn out and he has 2 very experienced race drivers in front of him fighting for P10 – Stefano Comini and ex-champion of WTCC Rob Huff. In this great battle with Huff, both of them push each other around and Mato in the end finished on P12 without any points.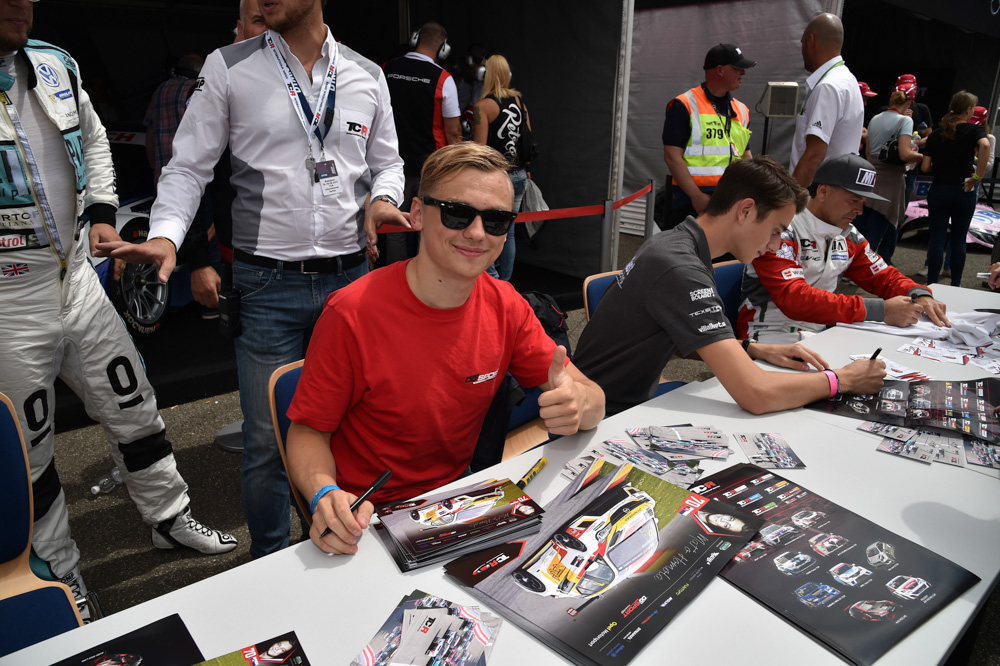 "I have very much enjoyed both races," said Mato Homola on Sunday evening. "I could overtake each driver one by one, what is not very typical for this circuit. I could very much rely on my tires and the car setup. The championship point was quite nice. In the Race 2, I wanted to repeat such success and as I was catching up and overtaking everyone, I got stuck behind Huff and Comini. The front tires had their best days over and I didn't have enough grip for crazy moves. But I enjoyed it! I believe I showed to everyone how this car works and that I can overtake even though I started in the back. I'm already excited for the next TCR race event."
The next TCR round will take place in 3 weeks on June 8th and 9th at German Oschersleben. Mato Homola is in current standings on P11 in TCR International Series with 45 points. The leader is currently Atilla Tassi, who after 2 races wins in Hungary has 151 points.
2017 Photos: goo.gl/diqaVS