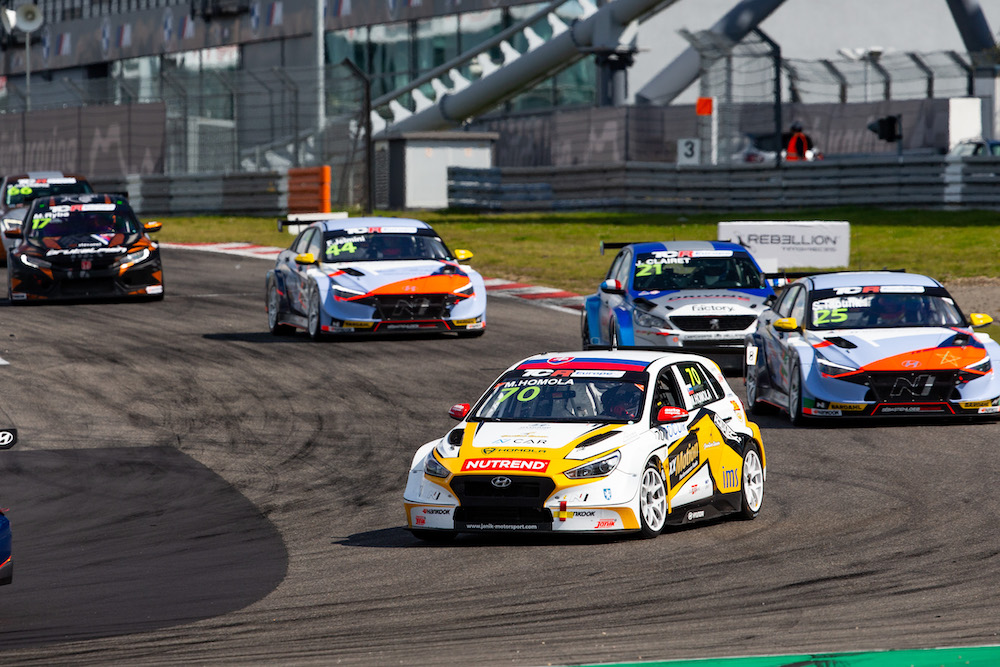 Mato Homola P10 at TCR Europe 2021 Race 1 on Nürburgring
Young Slovakian representant had a tough job before this weekend – to position himself as high as possible – but he was carrying a 40 kg "backpack" thanks to the good result in qualifying on Spa on the previous race weekend. He finished Race 1 on P10 after starting from P14, but unfortunately, he was unable to finish Race 2 of the weekend.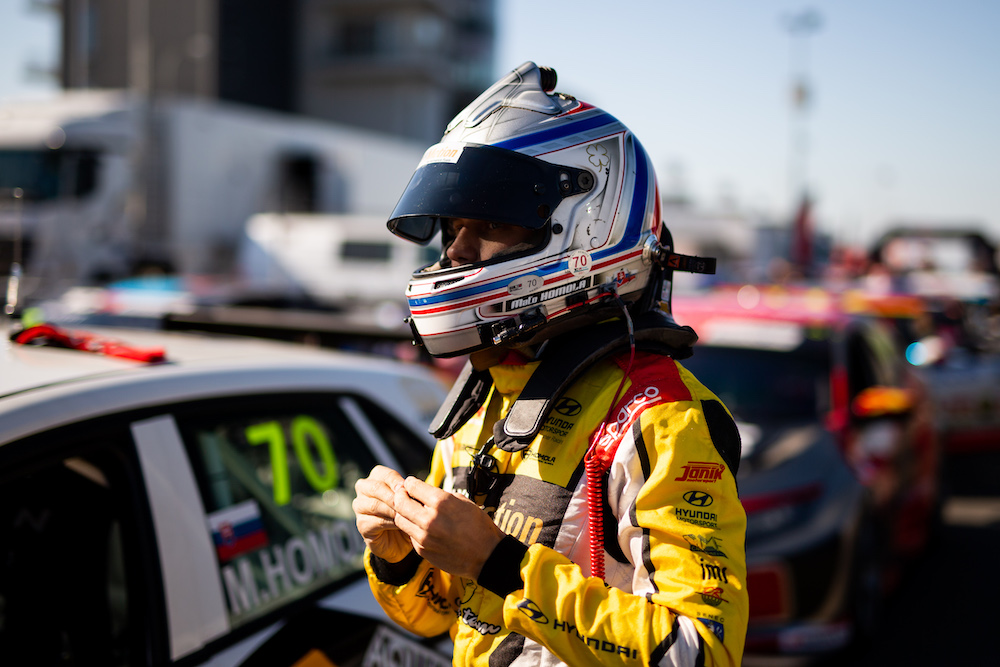 But let's start from the beginning. Mato was not trying to set the fastest lap times in both free practice sessions, he was rather testing the setup of the car. Because of this, his lap times were not really from the zone of quickest, he finished on P14 and P12 respectively.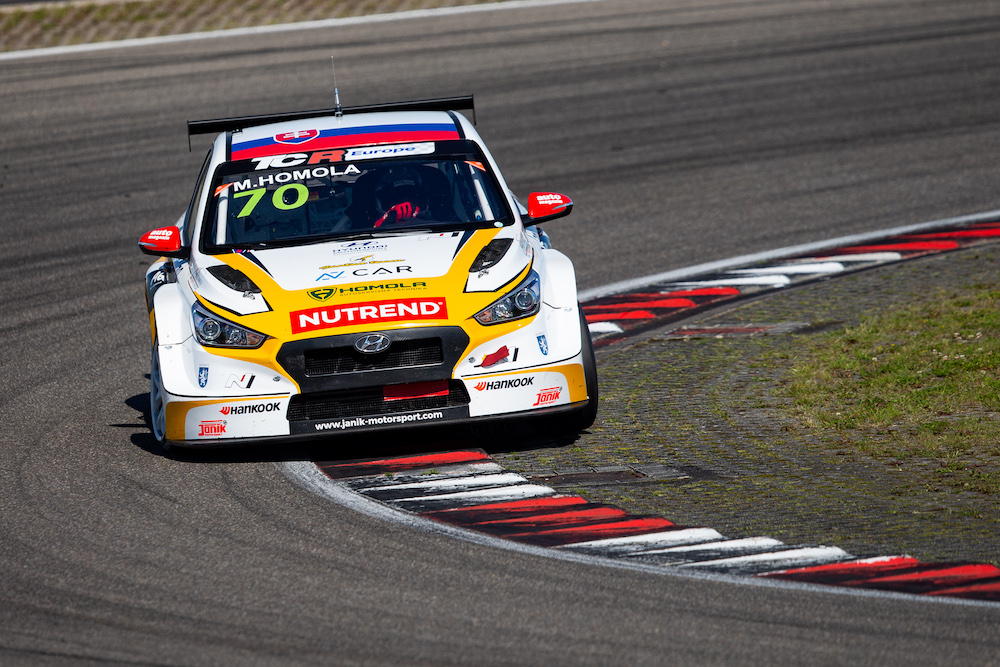 The qualifying session started on Saturday at a very high pace, the drivers were switching positions almost every few seconds. Mato was on P5 for several moments, but he was pushed down the board. So how close was it? The first 14 drivers were divided only by 1.038 s! Mato needed only 0.047 s to get through to the Q2. If we will discount his 40 kg success ballast, he was able to be much higher – every 10 kgs adds approx. 0.1 s.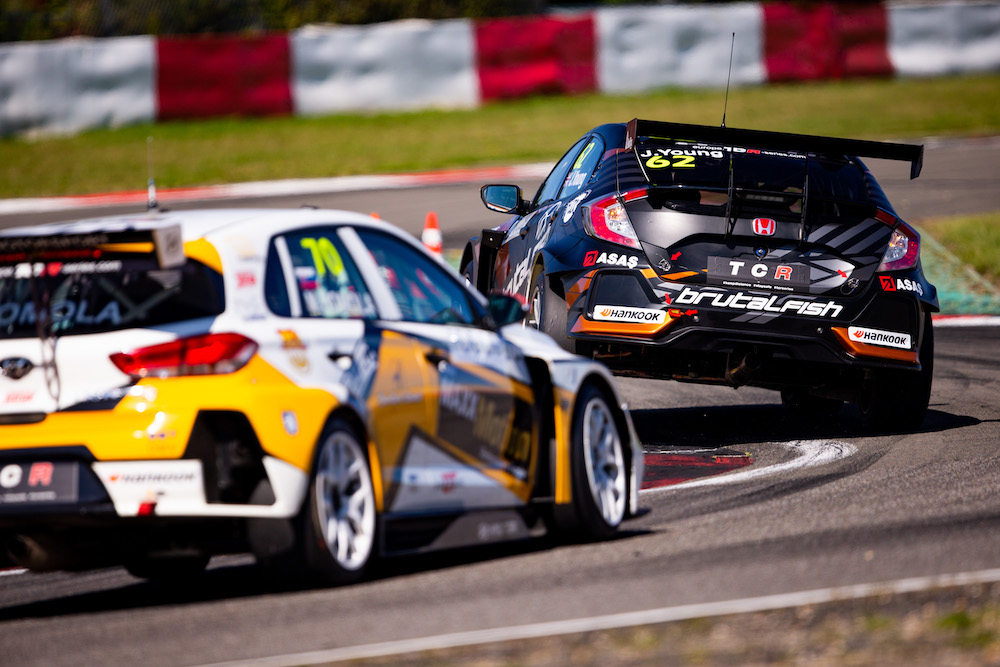 Race 1 of the weekend started few hours after the qualifying. Mato started from the P14. He was able to steal several places right after the start, thanks to a really good start. He was already on the P10 in lap 4, but he was not able to gain any more places and this was also his final position after the race. This was a very nice result considering the BoP and 40 kgs in addition. "I had a really nice race. I felt the additional weight, but we were successful with the car setup. I am happy, overtaking here is quite difficult and I had few nice manoeuvres," said Mato after the race.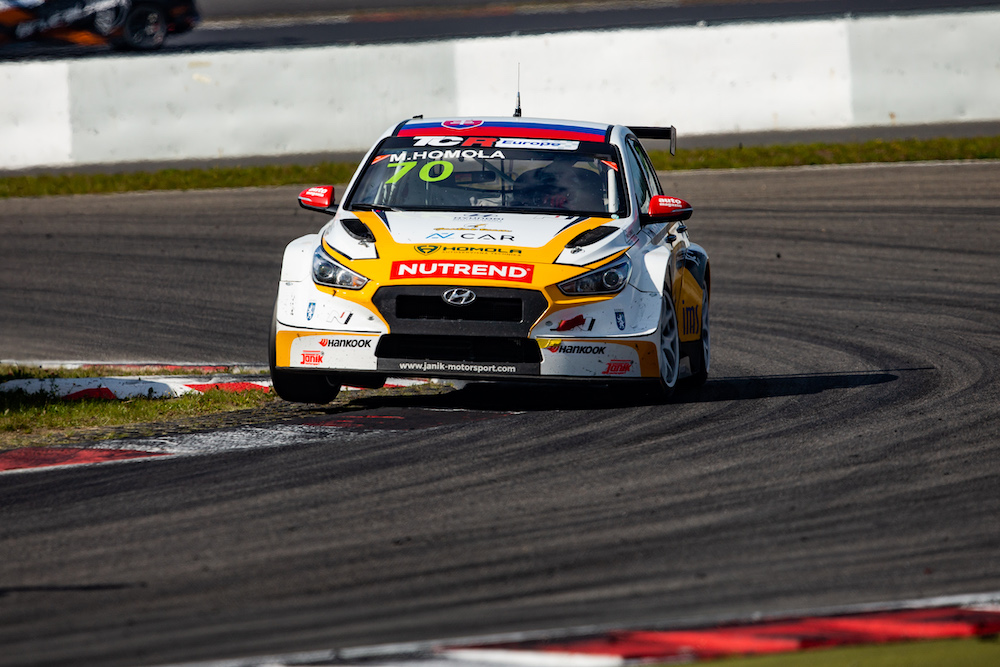 Race 2 was a different story. "I was hoping for another nice result on Sunday, but when the situation on the track turned south, with many cars and contacts, I was not in a good position this time. One of the drivers braked earlier than he was supposed to, I hit him with my right front and damaged the bumper. It started killing my front tire and in addition, thanks to the broken half-shaft in lap 7, I was forced to retire," sums up Mato.
Well, this is motorsport and you don't always get what you wish for. The next race is scheduled at the end of September, on the legendary Monza circuit.
TCR Europe 2021:
07-09.05.2021 – Slovakia Ring (Slovakia)
28-30.05.2021 – Paul Ricard (France)
18-20.06.2021 – Zandvoort (Netherlands)
29-31.07.2021 – Spa – Francorchamps (Belgium)
03-05.09.2021 – Nürburgring (Germany)
24-26.09.2021 – Monza (Italy)
08-10.10.2021 – Barcelona (Spain)