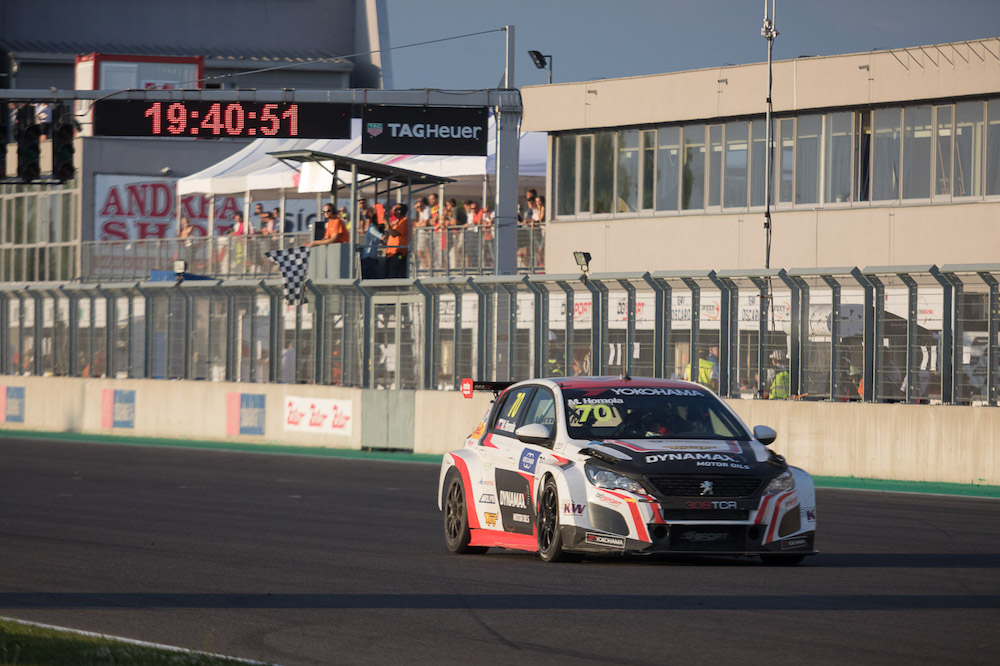 Mato Homola P12 in the last race of the weekend at SLOVAKIA RING
Thousands of visitors on SLOVAKIA RING witnessed two truck races and one, the final race of SLOVAKIA in the World Touring Car Cup. Mato Homola started from the 19. position on the grid and finished the race on the P12.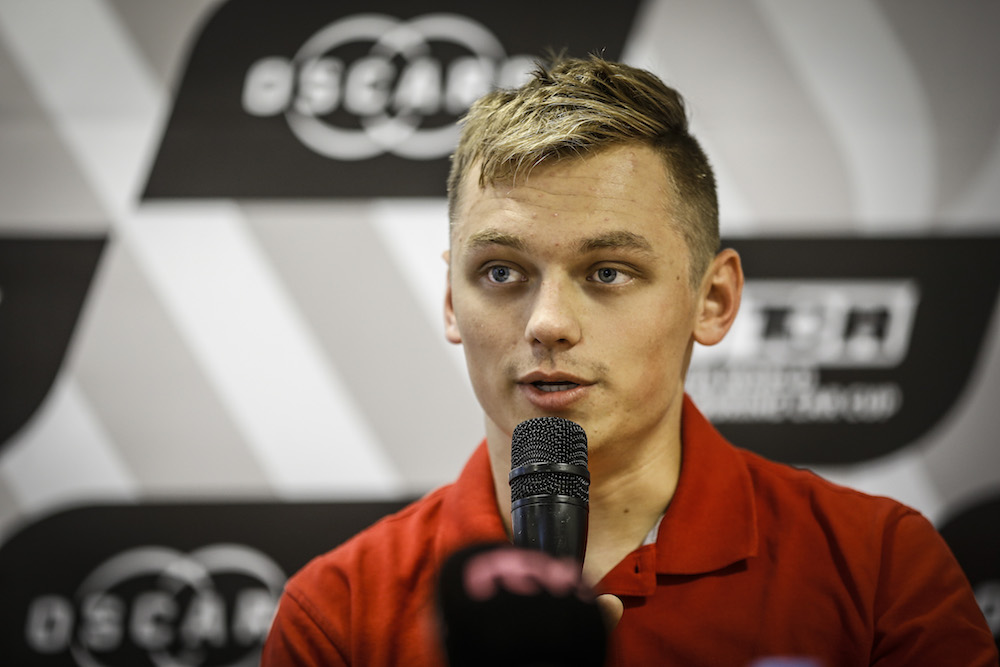 Touring car racing, admired by lots of people for many contacts between the cars stood to its name even on Sunday.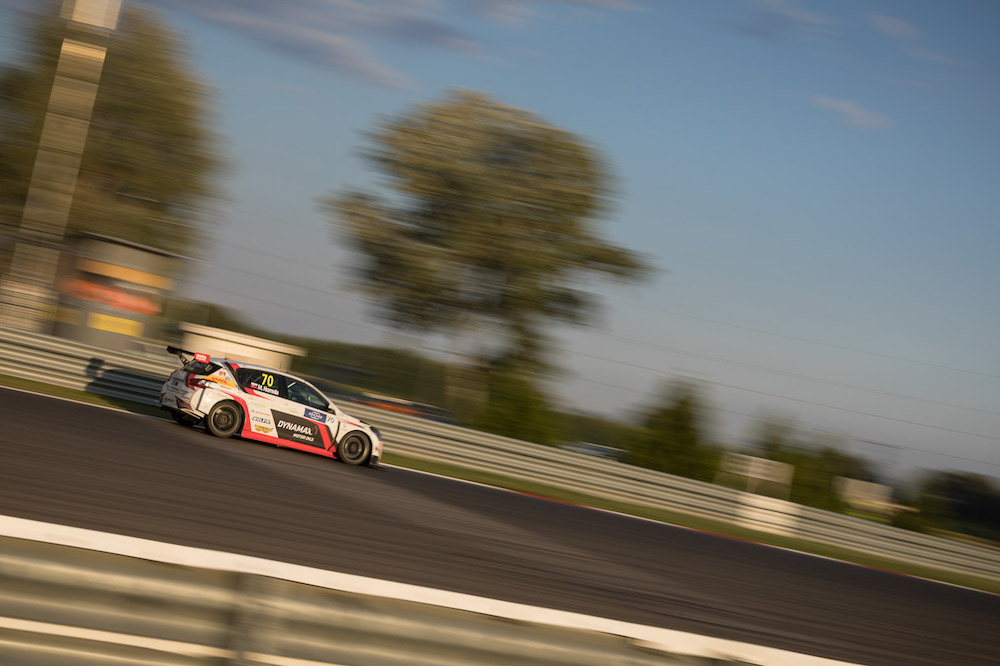 Immediately in the first lap, just after the second horizon in the tight right-hander came to a massive crash with many drivers, even Mato Homola received a hit, but luckily, with no further damage to the car. The safety car was called to action, with Mato Homola on the 11. position.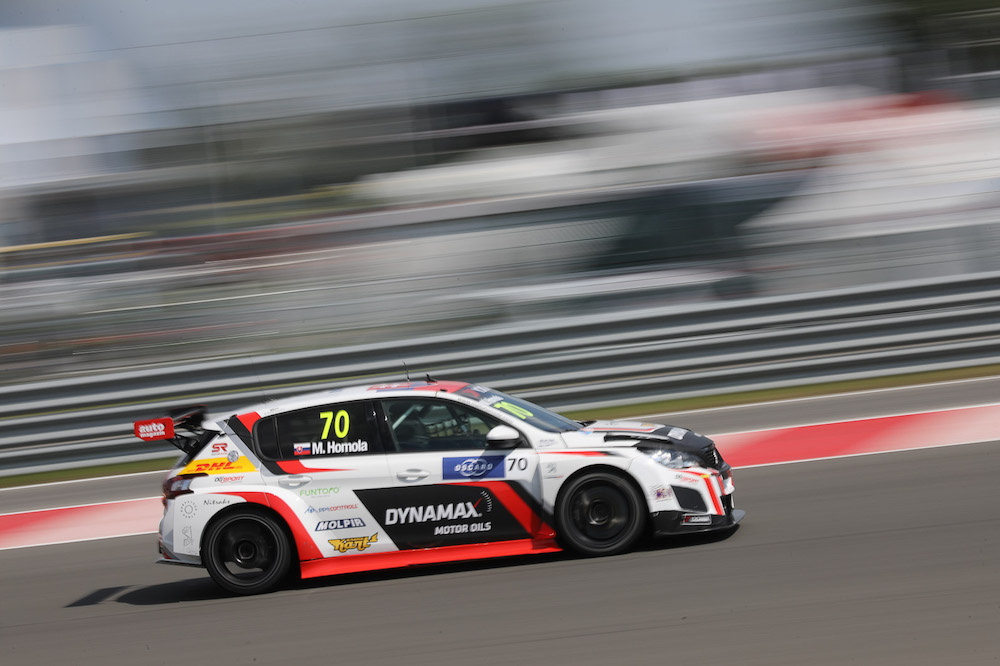 Mato climbed up to P10 later in the race, but his fight with Peugeot continued, he lacked the pace and speed in the corners: "The car is really unpredictable, from the slight oversteer on the entrance to the corner it goes right into massive understeer from the mid to exit of the corner. I fought so hard, but it was impossible for me to keep the pace with the rest of the grid. I was overtaken by two drivers later on and finished the race on twelveth position."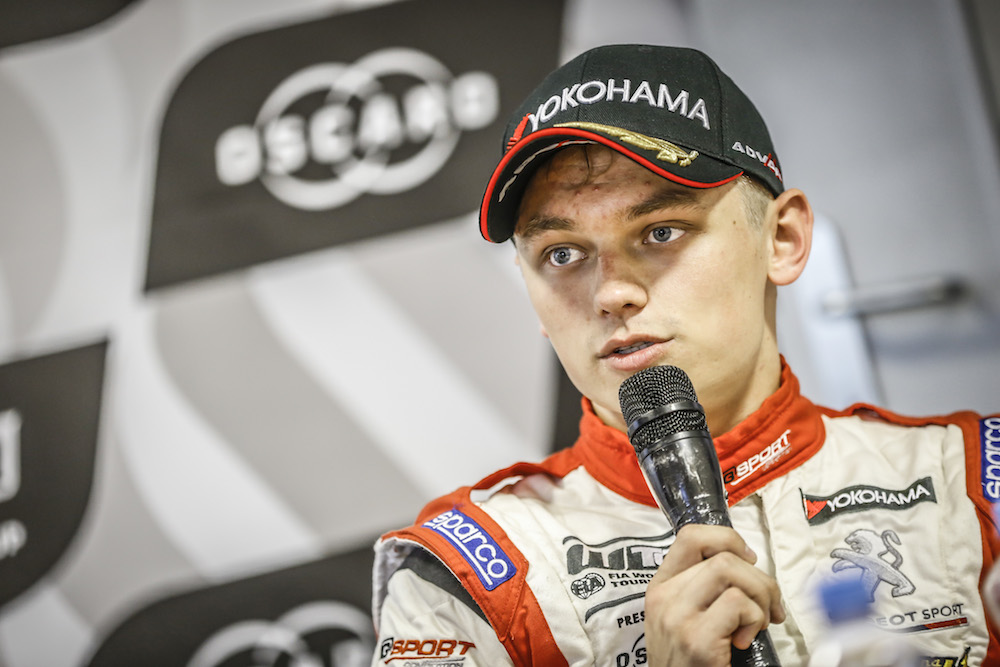 This was not the weekend of dreams, Mato wanted to show much more to the crowds, mainly after the great result from Portugal. "Thanks to all fans for the great support, you were great! I haven't given so many autographs and taken so many pictures in a long time. Now we will take some rest and we will continue in two months in China."
FIA WTCR 2018 Calendar:
08. 4. | Morocco, Circuit Mouley El Hassan
29. 4. | Hungary, Hungaroring,
12. 5. | Germany, Nürburgring Nordschleife
21. 5. | Netherlands, Circuit Zandvoort
24. 6. | Portugal, Vila Real
14. 7. | Slovakia, Slovakia Ring
30. 9. | China, Ningbo International Circuit
07. 10. | China, Wuhan International Circuit
28. 10. | Japan, Suzuka Circuit
18. 11. | Macau, Guia Circuit
2018 Photos: https://goo.gl/9KhtbJ
Facebook: https://www.facebook.com/matohomola/
Youtube: http://bit.ly/YouTube_MH70
Instagram: https://www.instagram.com/matohomola