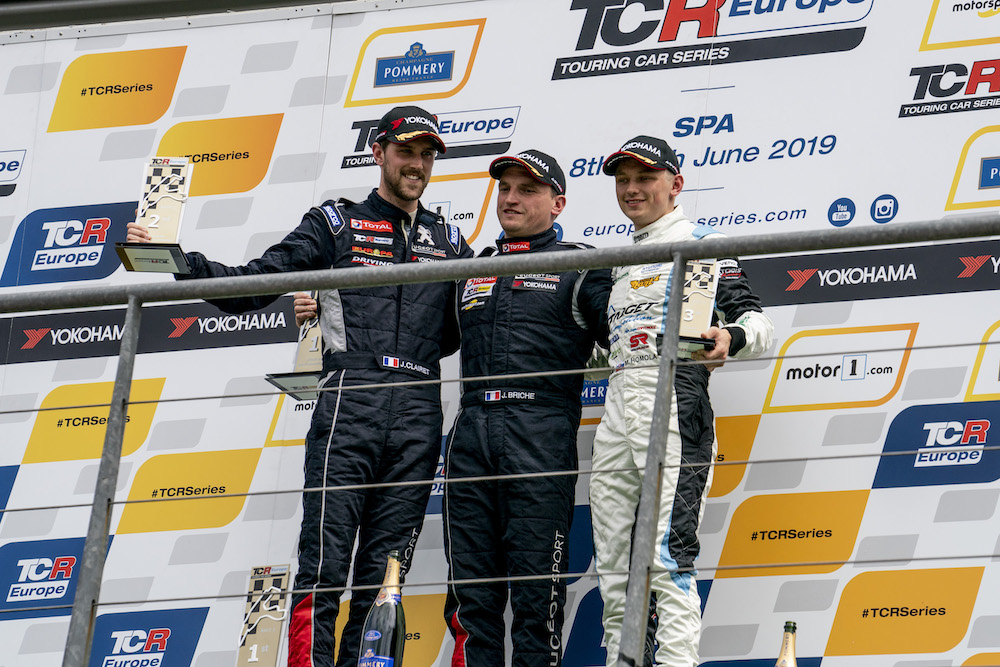 Mato Homola P2 in Race 2 at Spa-Francorchamps!
A great result made by young Slovakian Mato Homola on the iconic circuit Spa-Francorchamps. After a great result in the first race, where he finished on the P7, he finished the second race of the weekend on the second place! He has been during the whole weekend the best driver on Hyundai i30 N TCR.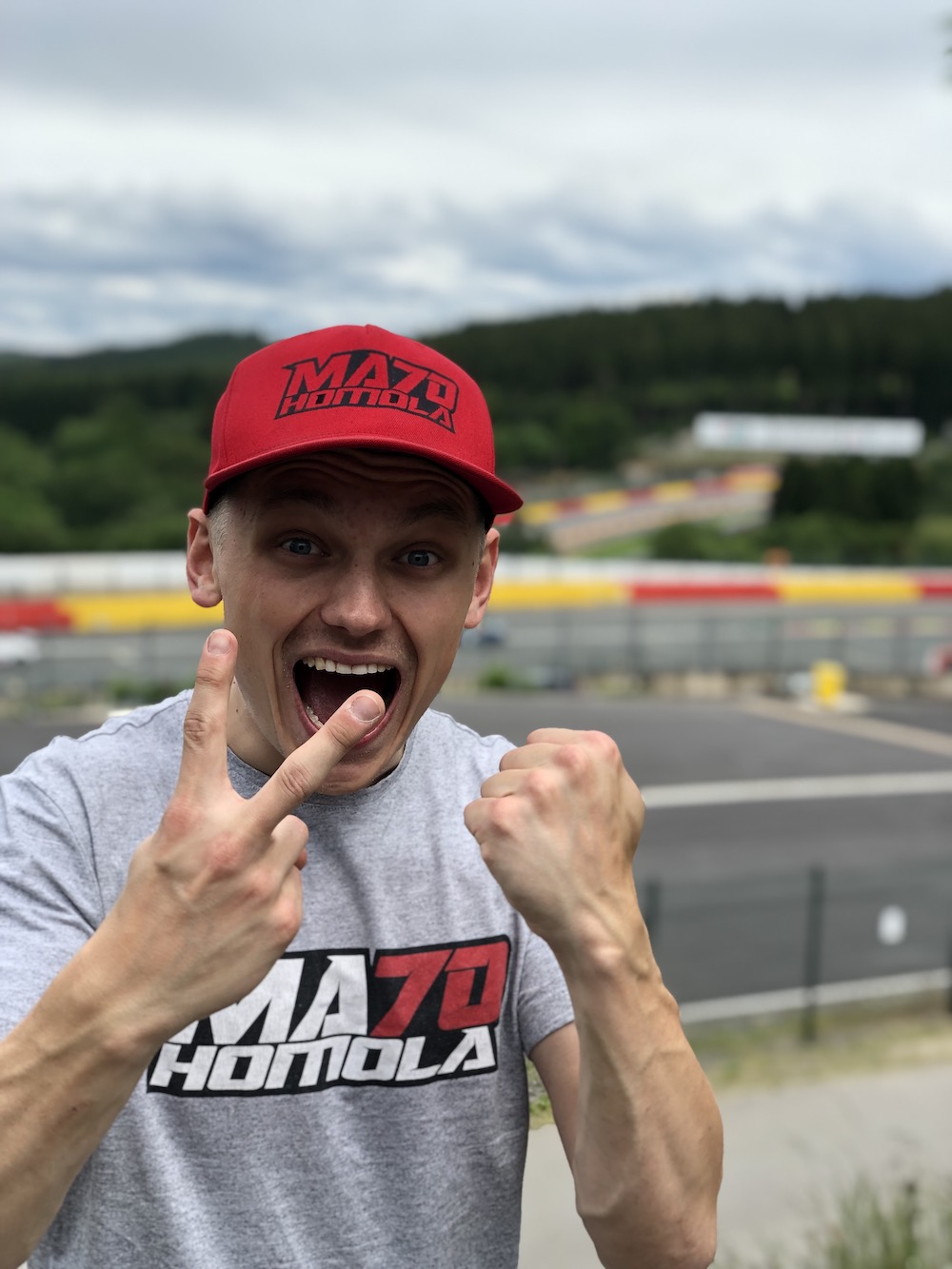 Mato Homola managed to keep the pace with the fastest drivers on the Belgian demanding circuit. Every kilogram counts here, and especially, the speed on the long straights. Mato was not able to keep the speed there, because of the BoP and the compensation weight. The car was the heaviest, tallest and had even lowered power to 97,5 %. Despite that, Mato was able to finish the qualifying on the P7, which meant the same spot on the starting grid to the first race. He managed to keep the position, despite tough fights in the last laps with Paulsen.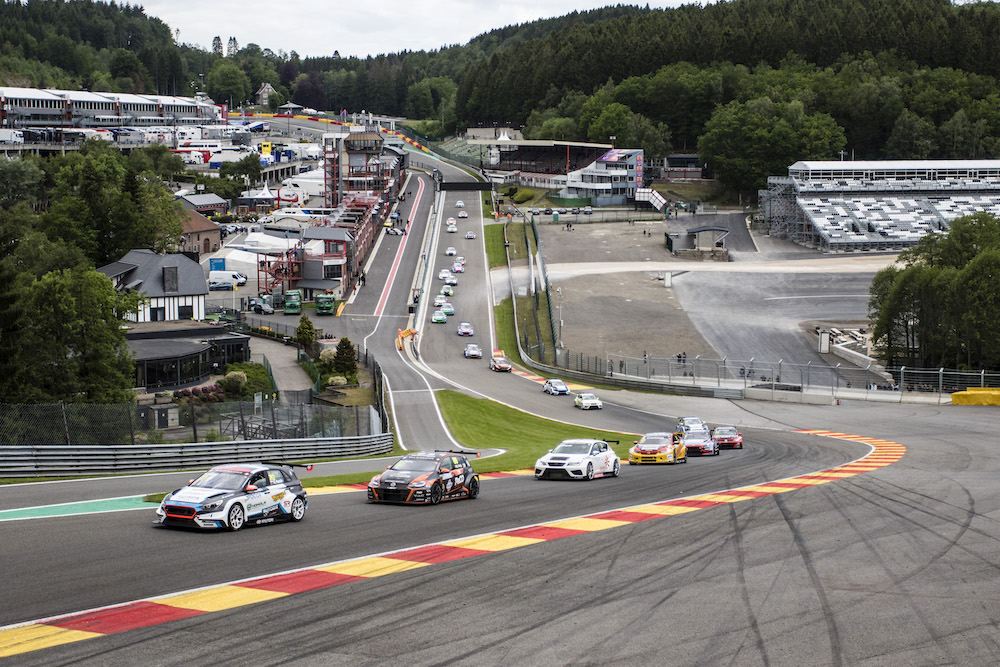 Today's race started almost on the midday, with Mato starting from P4, thanks to the reverse grid applied to the first 10 from the qualifying. Matos team-mate, Dusan Borkovic was starting from the pole position, but few laps before the end of the race he was forced to retire, thanks to the contact with Clairet, who was later penalized after the race. Mato was trying to defend his position from Briché but was overtaken later on. The race was neutralized for more than 10 minutes, due to two accidents, and cars were even forced to drive through the pitlane.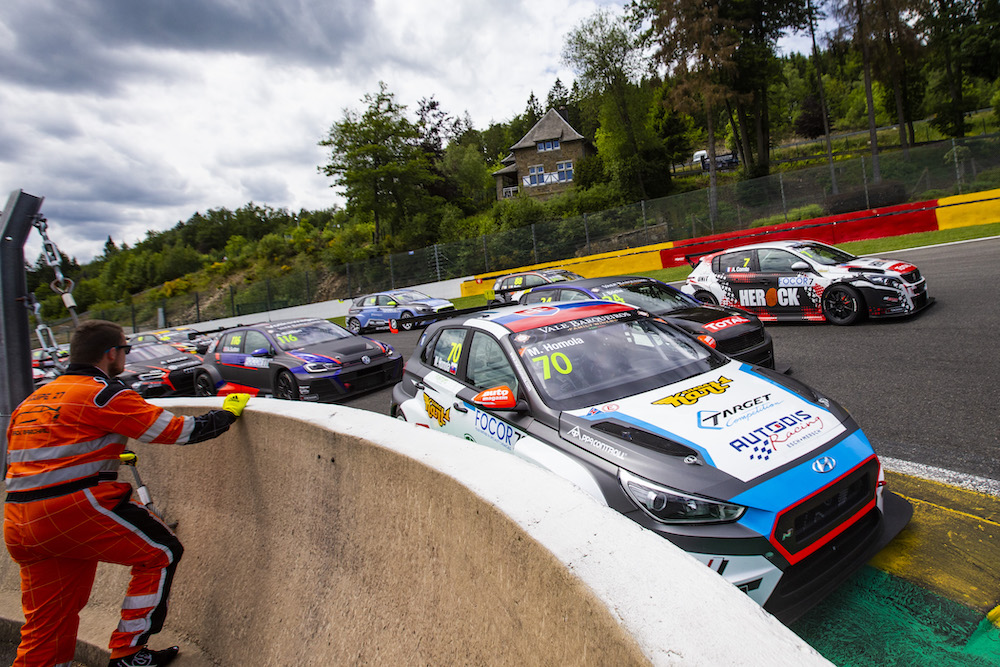 After the restart, hard fights began again. Mato moved to the third, thanks to the retirement of Borkovic, but was later attacked by his team-mate, Backman. He managed to keep the position and finished the race on third, but several hours after the race, the stewards have given many penalties. One of them, 30 seconds, also to Clairet – due to the contact with Borkovic. Thanks to this, Mato was promoted to the second position.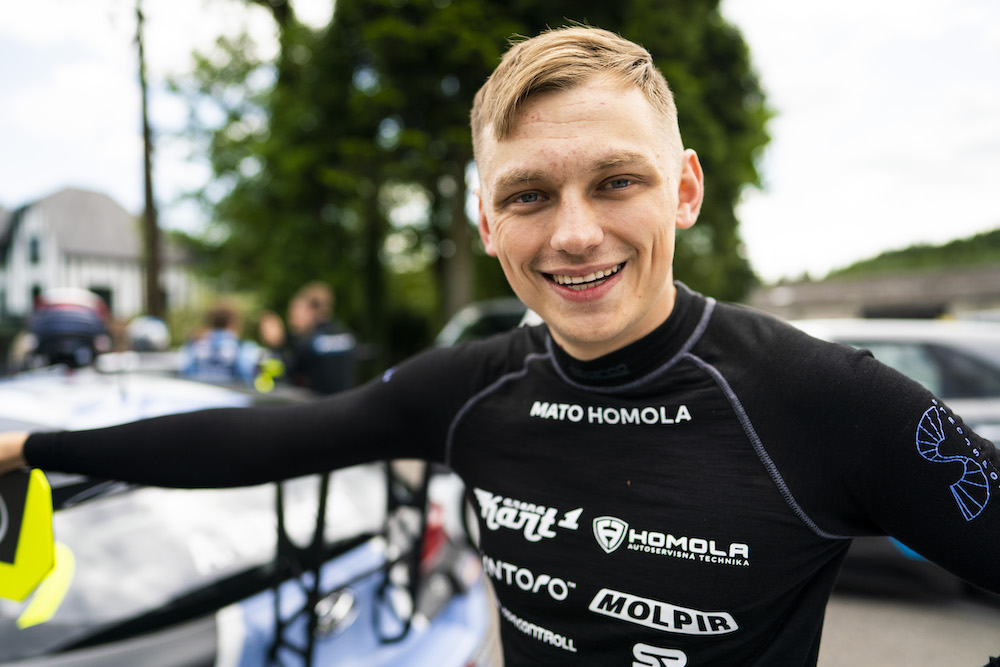 "It was a great race, even though my start was not one of the best. I managed to keep my place on the track. The third position, later on, changed to second was a great surprise, especially on the circuit, where we were not amongst the fastest cars. I take many points home, and I am in the TOP 5 again!", said Mato after the race.
The funny thing is, that Mato went to Clairet to collect his trophy for the second place, but Clairet refused to give it to him. "It's a bit funny to me, of course, I don't race for the trophies, but this experience was a little weird to me.", said Mato.
The next TCR Race is planned for the second weekend in July, on the Austrian Red Bull Ring. Racing life and the most important things are also on social networks of Mato Homola – Facebook, Instagram, and Twitter.
Facebook: https://www.facebook.com/matohomola/
Youtube: http://bit.ly/YouTube_MH70
Instagram: https://www.instagram.com/matohomola