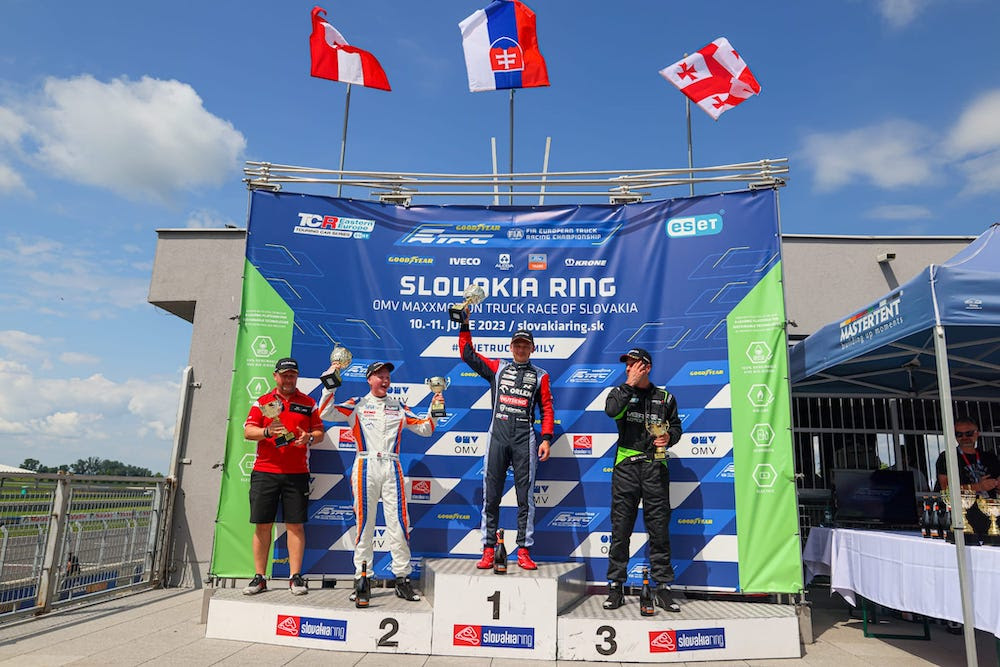 Mato Homola on the podium at the Red Bull Ring and still in the lead of the championship
The home weekend was very special for Slovak racing driver, Mato Homola. Thousands of fans have witnessed beautiful motorsport, with a double victory of home hero, even after the start from the 8th position in the second race.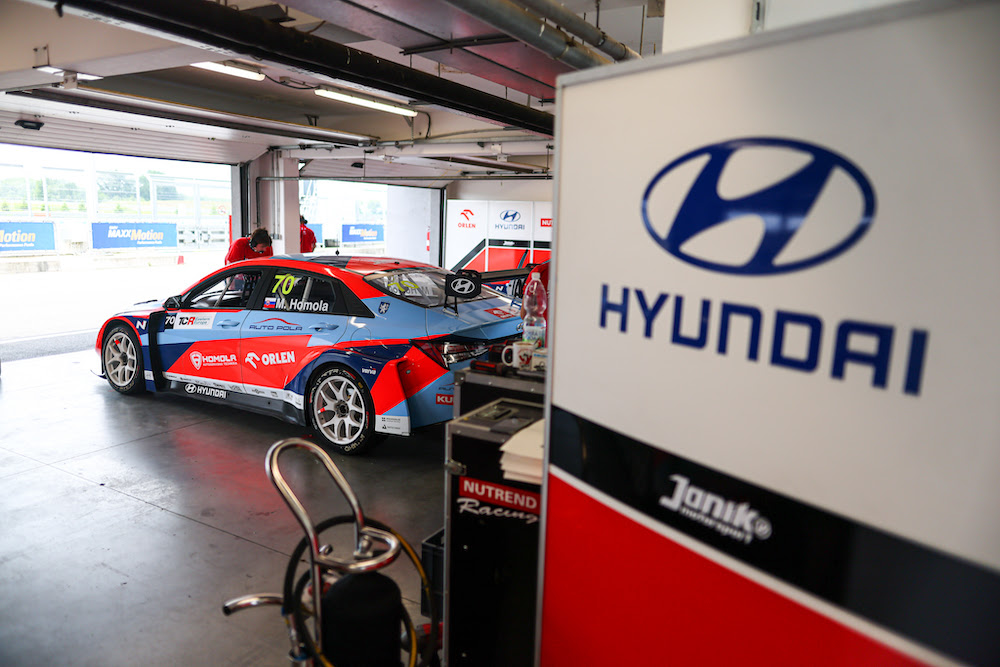 Mato had a strong start into the weekend, with the fastest time in the Free Practice and the second fastest time in the Qualifying. This meant P2 on the starting grid of Race 1 on Saturday. In addition, he might not receive the heaviest success ballast for the upcoming race in Most, in August.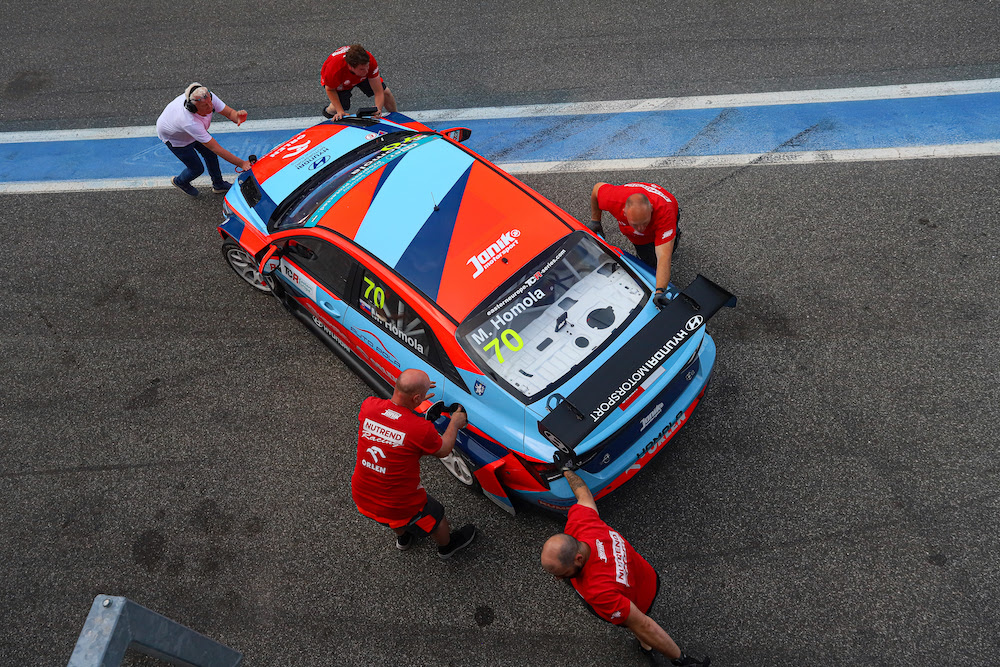 Mato Homola managed to overtake his German rival Kircher already in the first lap and secured the position until the end of the race. Kircher was second in the overall ranking before the races in Slovakia. "I managed to control my pace and secured even the fastest lap in the race," said young Slovak after the race. Kircher was disqualified later on that evening, due to his car not conforming with the technical rules.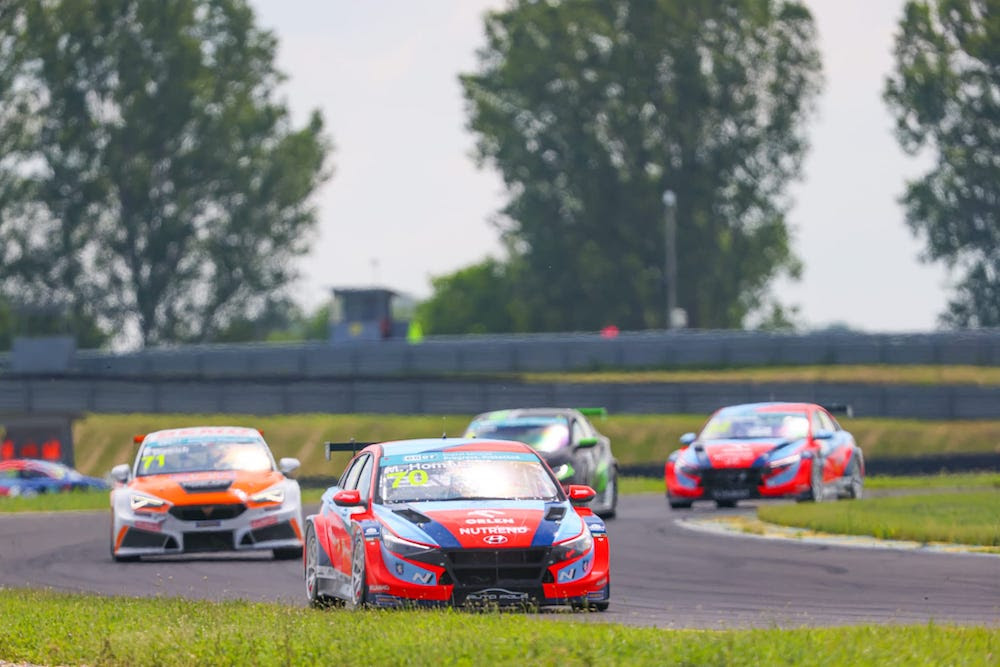 The first 8 drivers from Race 1 swapped their position on the grid for the second race of the weekend. Mato had a solid start and kept his position for the first corner. "I noticed a smoke coming from one of the drivers ahead, so I thought, that it might be a leaking oil. I was more careful and braked a little earlier, thanks to what I overtook two of the drivers, who went a little wide after a skid," said Mato just after the race. He had to be careful as he was between many cars. He timed his overtakes perfectly and jumped to P4 already in the second lap.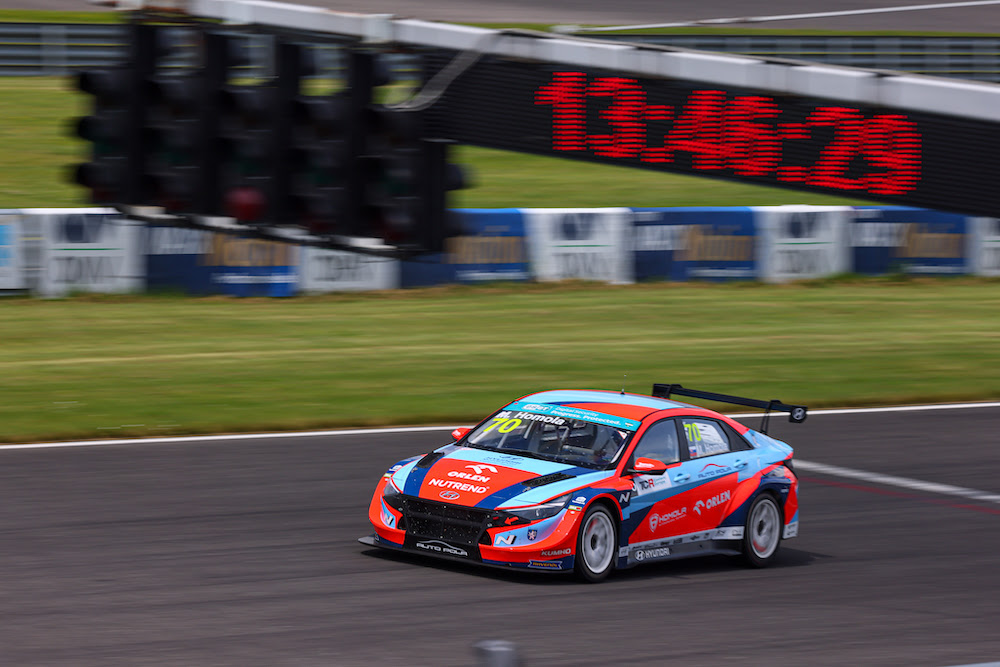 When he got the P3, he received information from his race engineer, that Ghermandi on P1 received a 10-second penalty, due to the jump start. Soon he got to the P2 and closed the gap with the Italian driver, but there was no need for a fight. "I wanted to overtake him in the last lap for the fans, but I did not want to put my first place in jeopardy. We even almost had a contact. I didn't go for it like it was a real fight for P1," added Mato.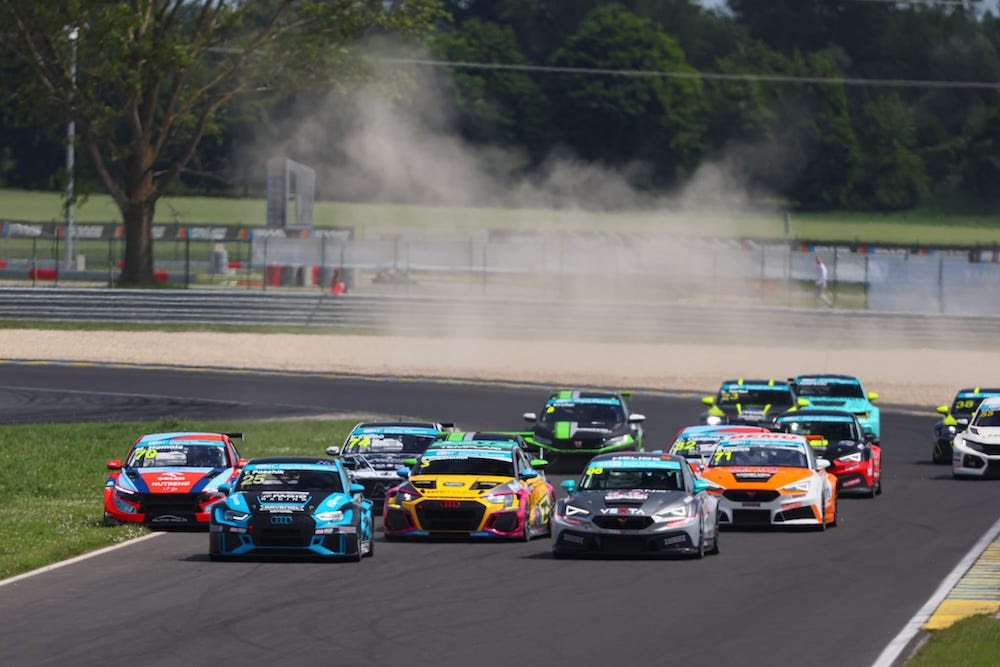 He crossed the finish line in the second position, but due to the penalty for the first driver, Mato clinched a double victory on home soil.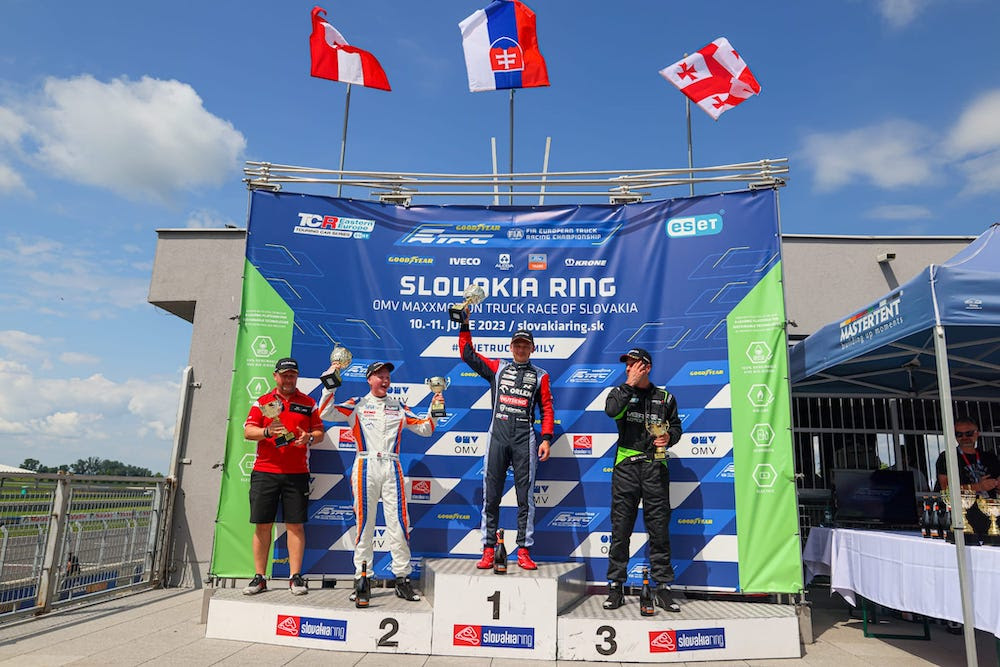 "I am so happy with the result in front of the fantastic domestic crowds. It's a huge portion of points and confirmation of my position as a championship leader. Huge thank you goes to my team Hyundai | Janik Motorsport for the great car and also to my partners and family," said Mato after the successful weekend.
TCR EASTERN EUROPE 2023 CALENDAR:
08. – 09. 04 OSCHERSLEBEN (Germany)
29. – 30. 04 HUNGARORING (Hungary)
20. – 21. 05 RED BULL RING (Austria)
09. – 11. 06 SLOVAKIA RING (Slovakia)
05. – 06. 08 MOST (Czech Republic)
09. – 10. 09 BRNO (Czech Republic)