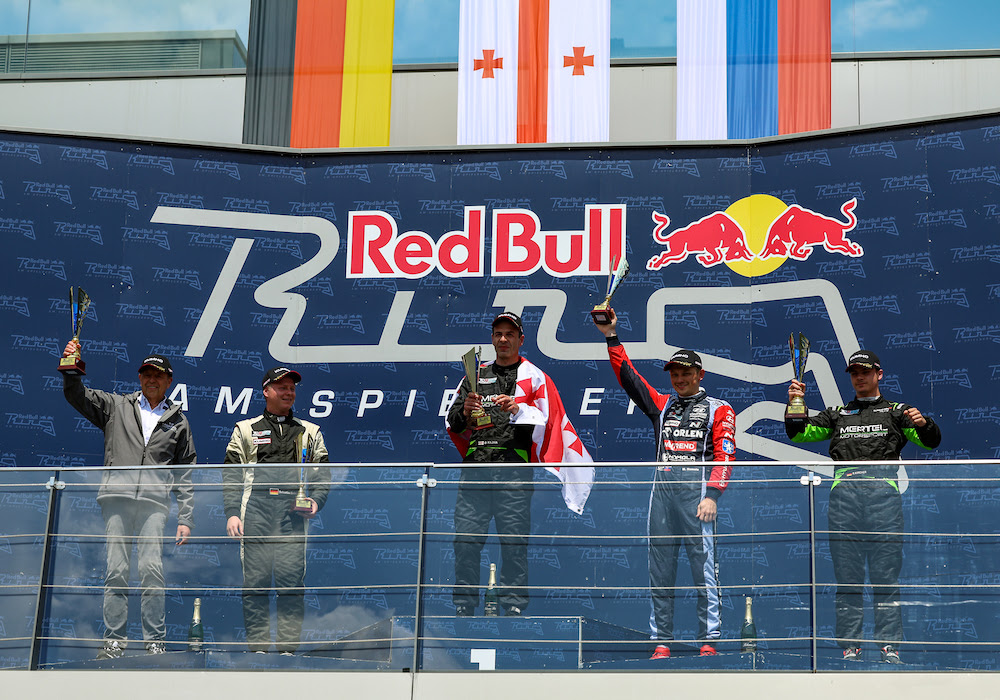 Mato Homola on the podium at the Red Bull Ring and still in the lead of the championship
The Slovakian racing driver managed to bring home a nice portion of points, despite the huge weight handicap. He finished the first race on P4 and the second on P3. He is still in the lead of the TCR Eastern Europe Championship.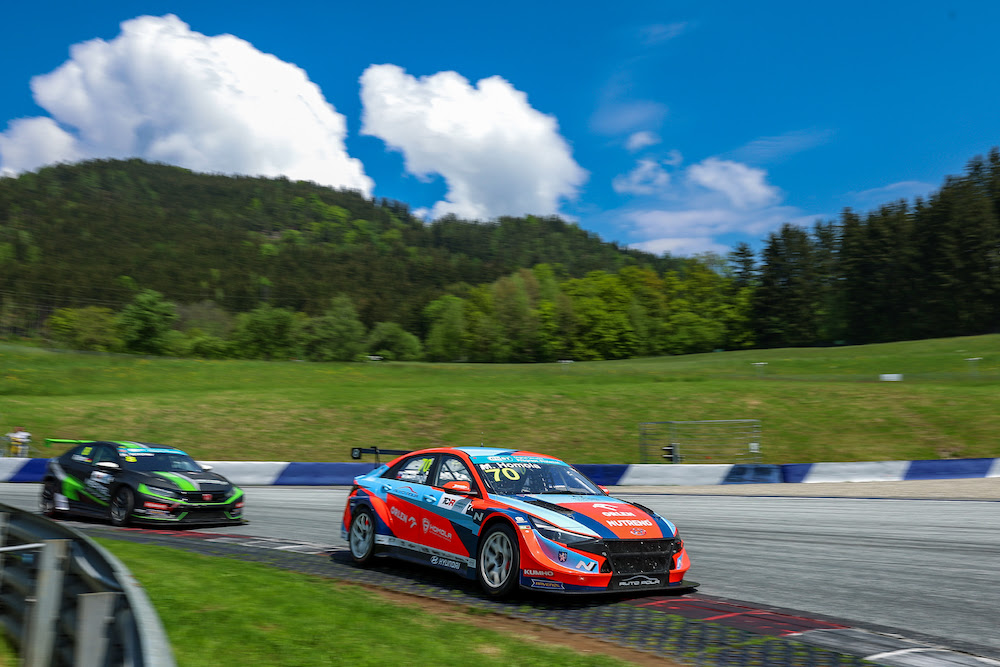 Mato was carrying a huge passenger throughout the whole weekend; 40 kg of ballast, as a reward for the good qualifying in Hungary. Therefore he is 50 kg heavier, than some other cars, when their weight is lowered thanks to the BoP.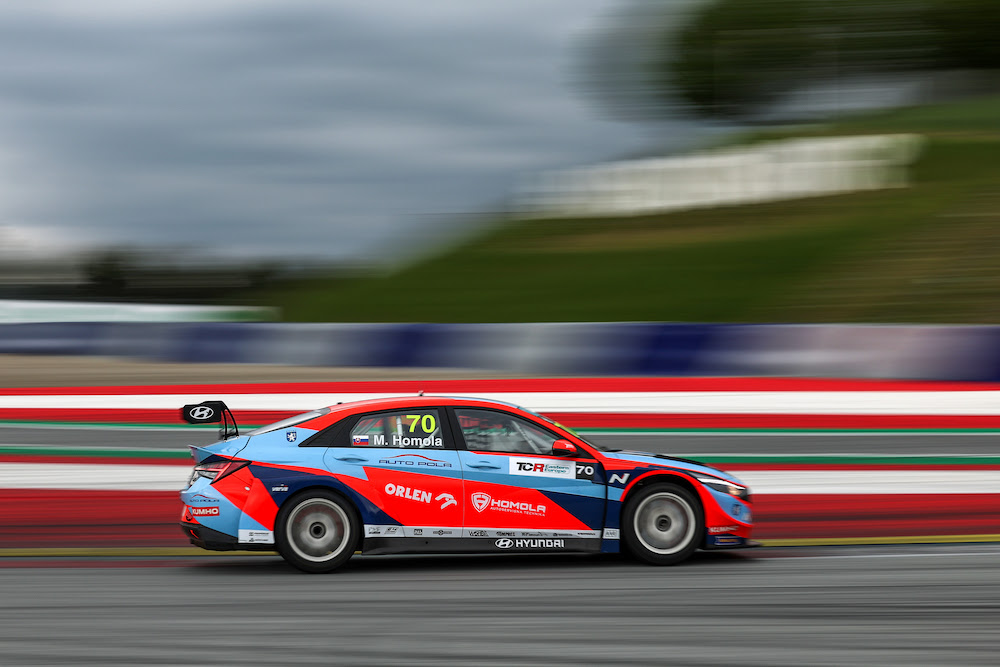 "I knew just after the first training, that this weekend will be painful. Two long straights, with one of them going uphill. In addition, one car maker is just flying – even though I am in the slipstream, they are pulling away," said Mato after the first session.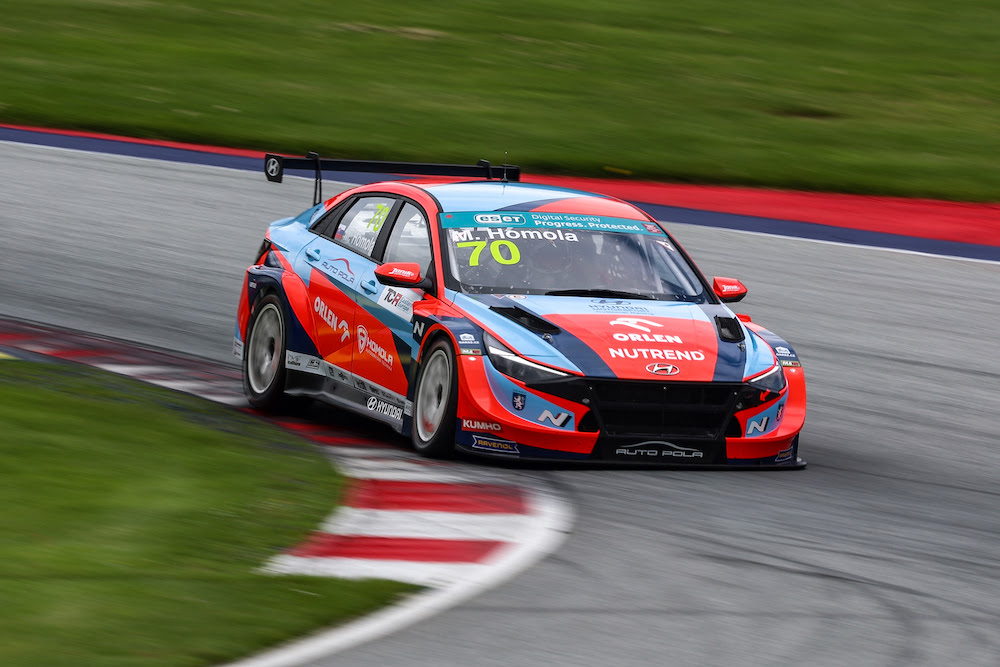 The qualifying session showed the real pace and the speed difference, with Mato being able to finish just on the P5 with all the effort. "It is extreme; I am losing 0.5 of a second in the first corner and two straights, whatever I do," he said and he added: "Maybe, just maybe, I could shave off 0.2 or 0.3, but that's it."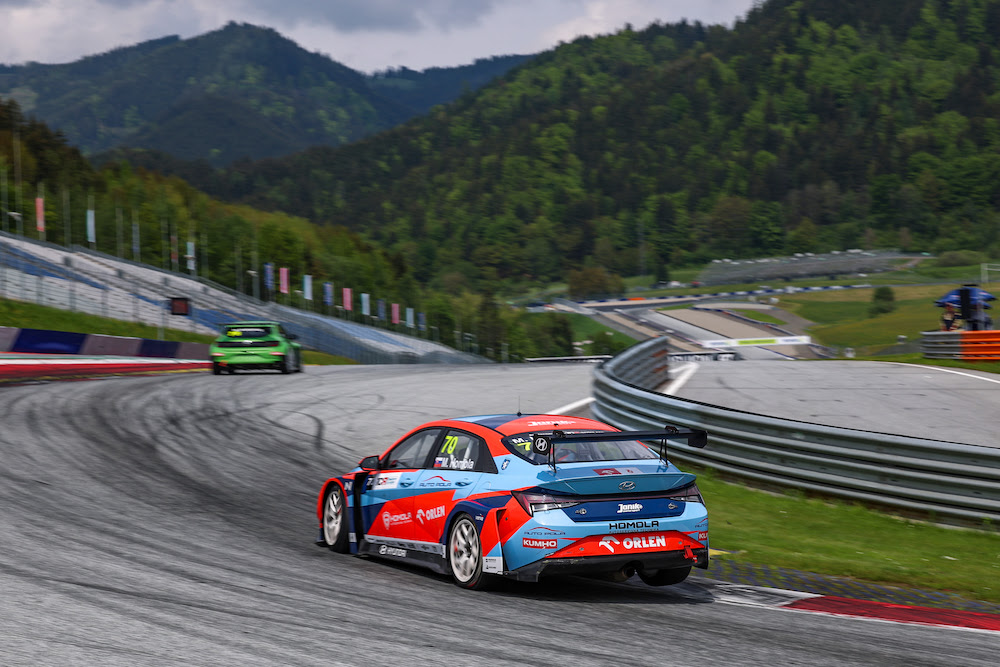 Starting from P5, Mato managed to avoid the contacts in the first corner of Race 1 and got to P3. He did not enjoy it for a long time, a French car passed him with ease. He then kept the P4 until the end of the first race.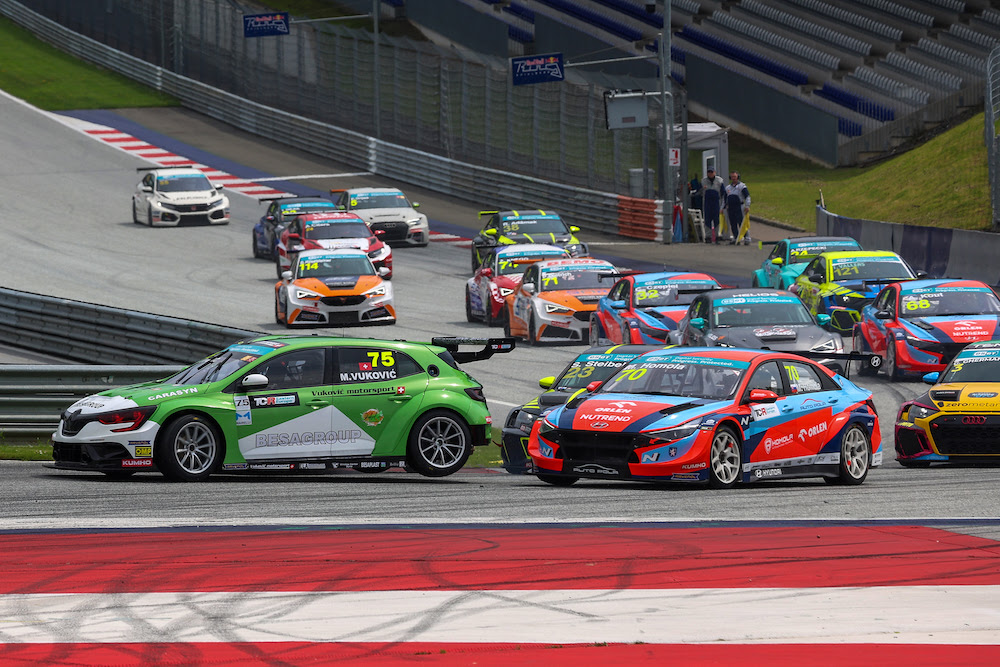 The second race of the weekend on Sunday was much more interesting and brought even better results for the Slovak driver. He started from P6, so he had to climb the field forward. After several contacts of other drivers, he went to the P4 and the P3 later on. He even caught up with the top 2 drivers, but he was not able to try any overtakes in the last 3 laps.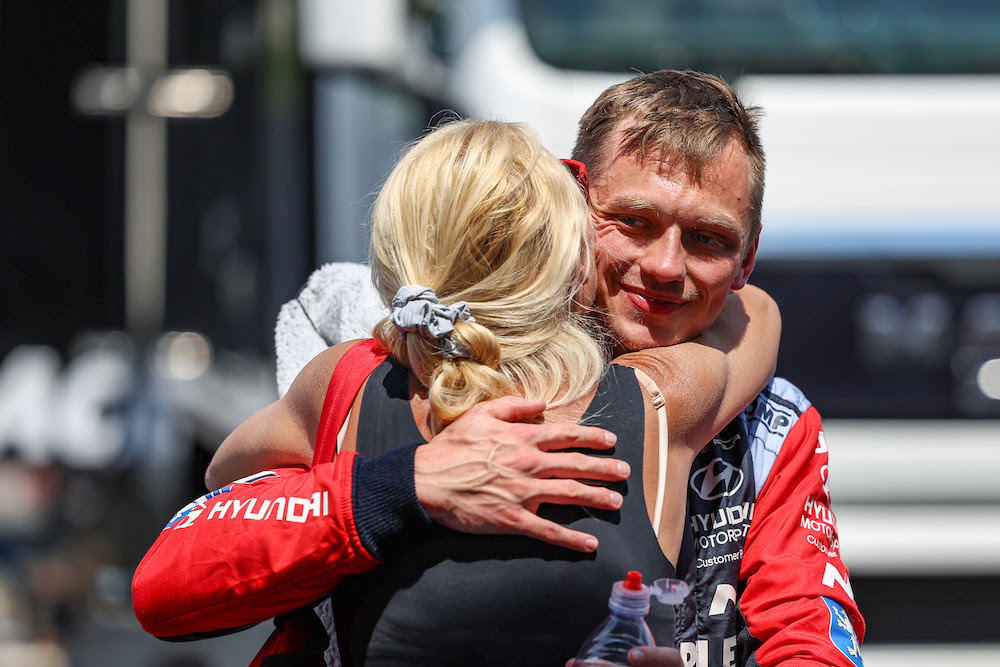 "I am so happy for the third place, it was a hard time on the track. Yes, I have to say, I was a bit lucky today, but I also felt really good about my driving. I felt my "passenger" a lot. I am happy though, due to not-so-good qualifying I might not have a lot of success ballast for the home race in Slovakia Ring, so I am hoping for a good result!" added Mato after the weekend.
TCR EASTERN EUROPE 2023 CALENDAR:
08. – 09. 04 OSCHERSLEBEN (Germany)
29. – 30. 04 HUNGARORING (Hungary)
20. – 21. 05 RED BULL RING (Austria)
09. – 11. 06 SLOVAKIA RING (Slovakia)
05. – 06. 08 MOST (Czech Republic)
09. – 10. 09 BRNO (Czech Republic)