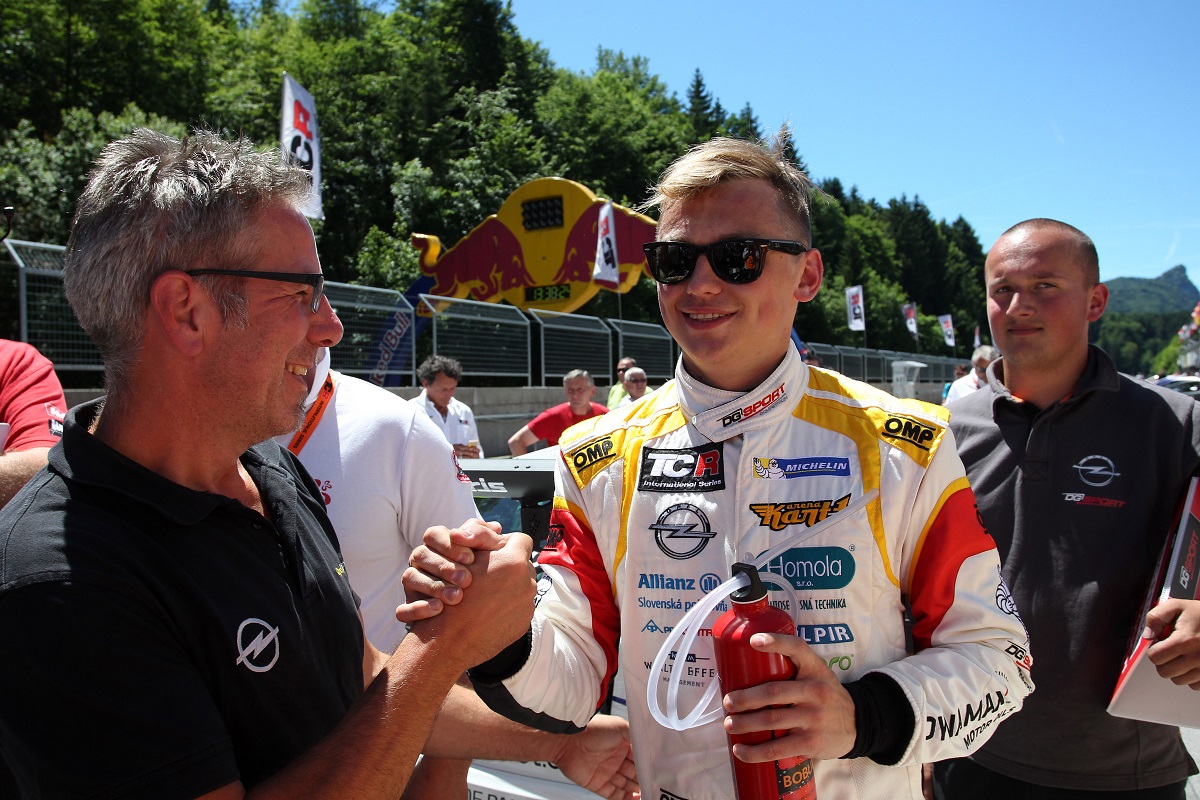 Mato Homola on podium in Salzburg
June 11th, 2017, 05:00 PM, Salzburg, Austria
Race driver Mato Homola had an exciting and a successful TCR International Series weekend at Austrian Salzburgring. After scoring a pole position, he finished Race 1 as the second and he finally stood on the podium. All together with a 10th place in Race 2, Mato took 24 championship points, what is actually even more than he scored in the last 5 rounds in this challenging TCR season with DG Sport Compétition with Astra TCR.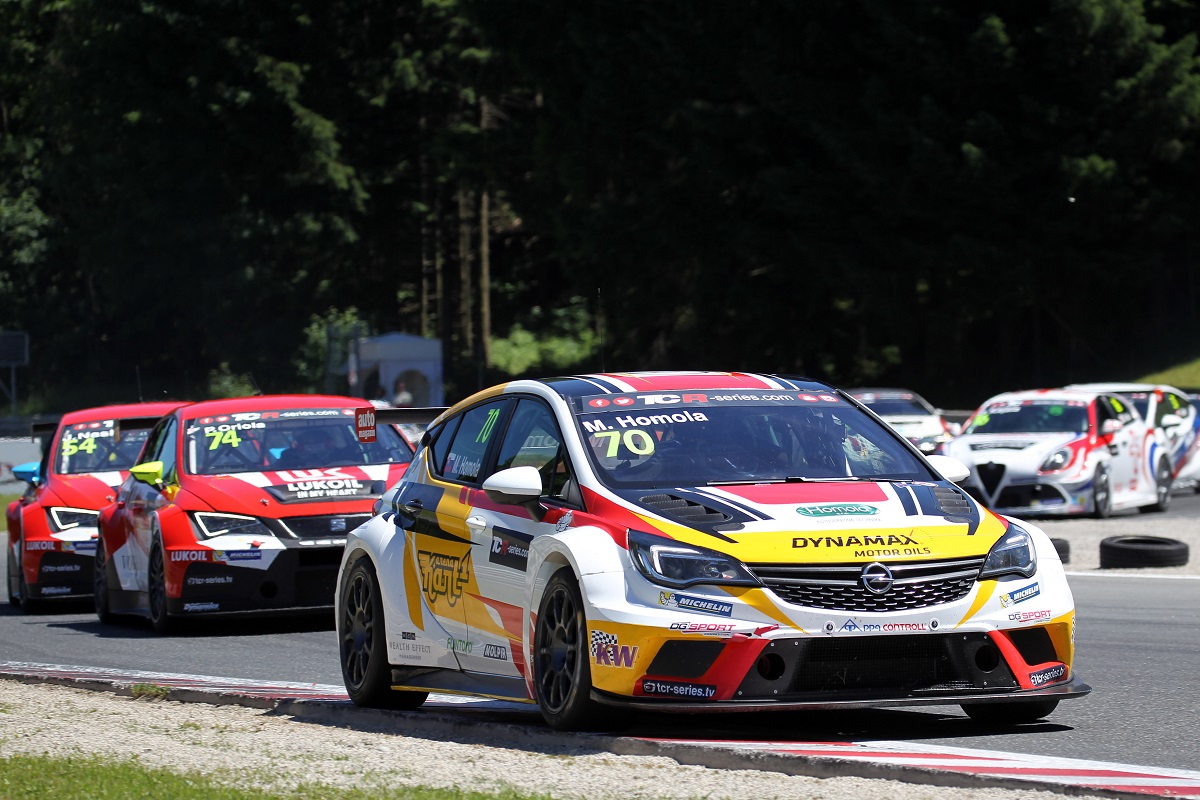 At the start of Race 1, from pole position, Mato Homola had a battle with Serbian Dusan Borkovic for the 1st place. In one moment after a race restart, Mato was even side by side with Dusan's Alfa. "I was on the outside and I had a good speed, but just before breaking I felt vibrations from the front-left wheel and so I slowed down. I didn't want to risk any accident as there were many crashes in that exact corner over the weekend. Also, there is a next round of TCR International Series happening next weekend and any kind of damage could lead into some kind of issues at Hungaroring. I'm excited and pleased from the P2 even though I wanted to win. Finally, we got to a position we belong to," summed up Mato Homola after Race 1.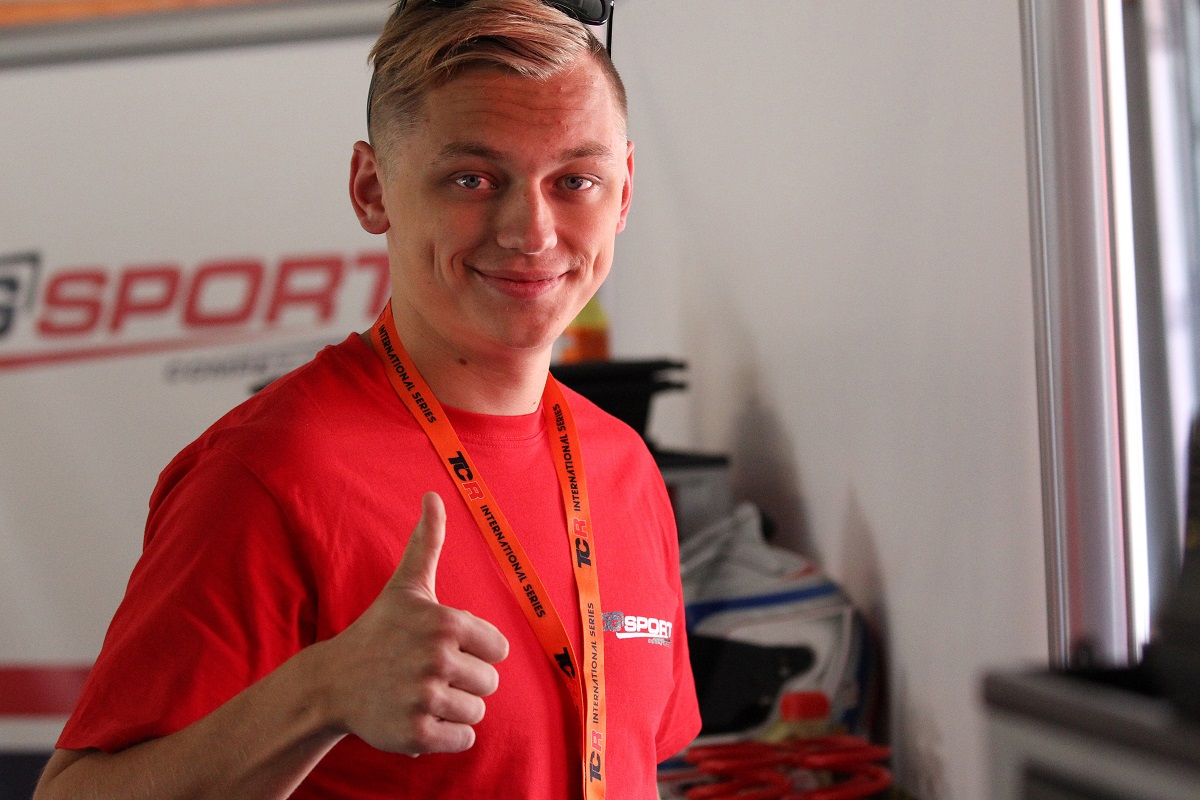 Rules of TCR say that the one who wins the qualifying will start 10th in Race 2. Mato started out pretty well, however later on his front tires were getting worn out quickly. The new tires were used in Race 1. Therefore he couldn't fight as much as he wanted in the Race 2. "We did also a setup change due to the oversteer in the first race, but that ended up being even worse. Unfortunately, it didn't work at all and I could have finished better if Lloyd wouldn't overtake under yellow flags. But I'm satisfied with the weekend, as I finally took some championship points and I believe I can repeat the same success in Hungaroring next weekend. The race track is close to my Slovak fans, so I think we gonna see some Slovak flags there. There were actually some at Salzburging and I thank them for their support."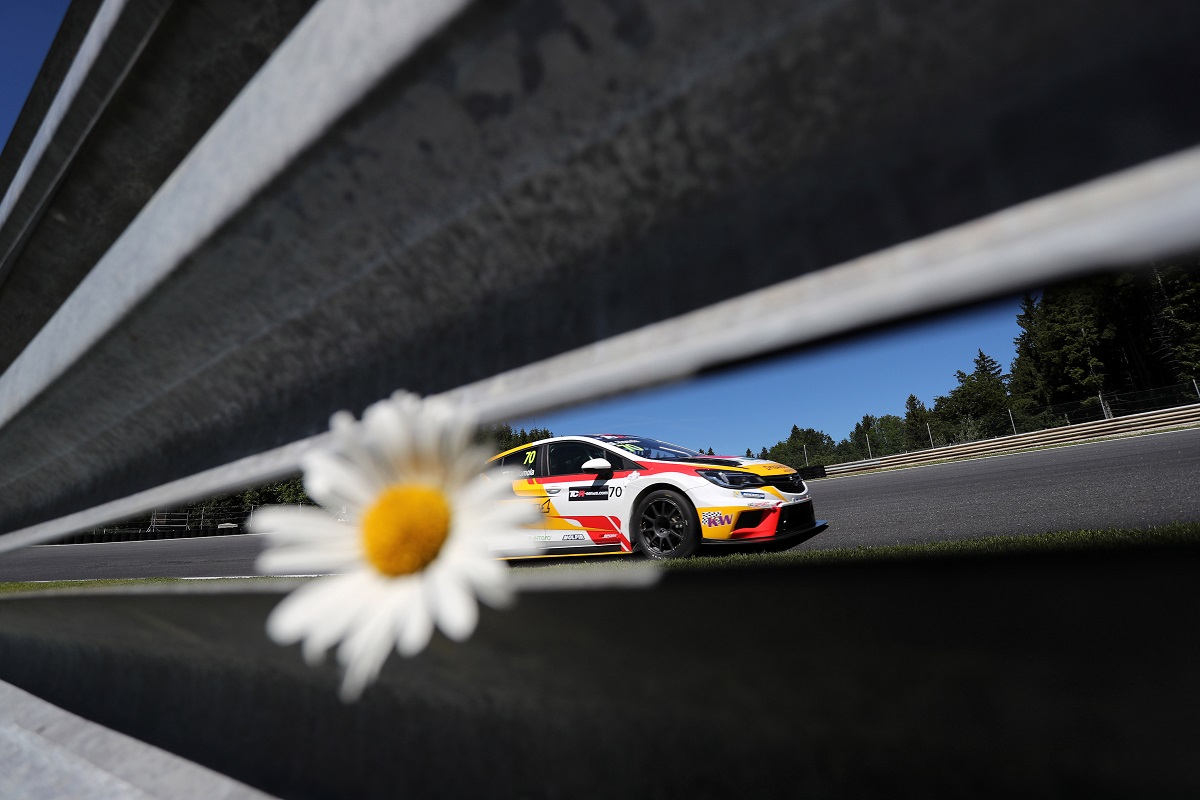 In the current standing of TCR International Series has Mato Homola moved to P11 with 44 points. The next round of the best touring car series is on June 17th and 18th at Hungarian Hungaroring.
2017 Photos: goo.gl/diqaVS