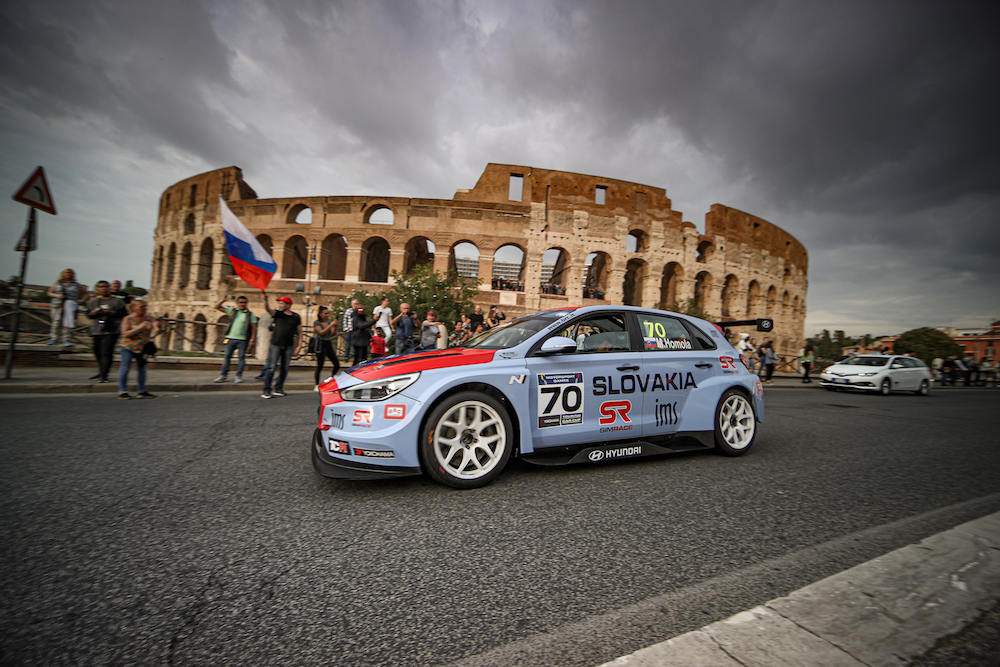 Maťo Homola second in the first race of FIA Motorsport Games 2019 Rome!
Let's call it a world cup or motorsport Olympics. Mato Homola has started  FIA Motorsport Games 2019 Rome in a really good way, with good results in the Free practice, or qualifying sessions, but clinched it with P2 in the Race 1 of the weekend.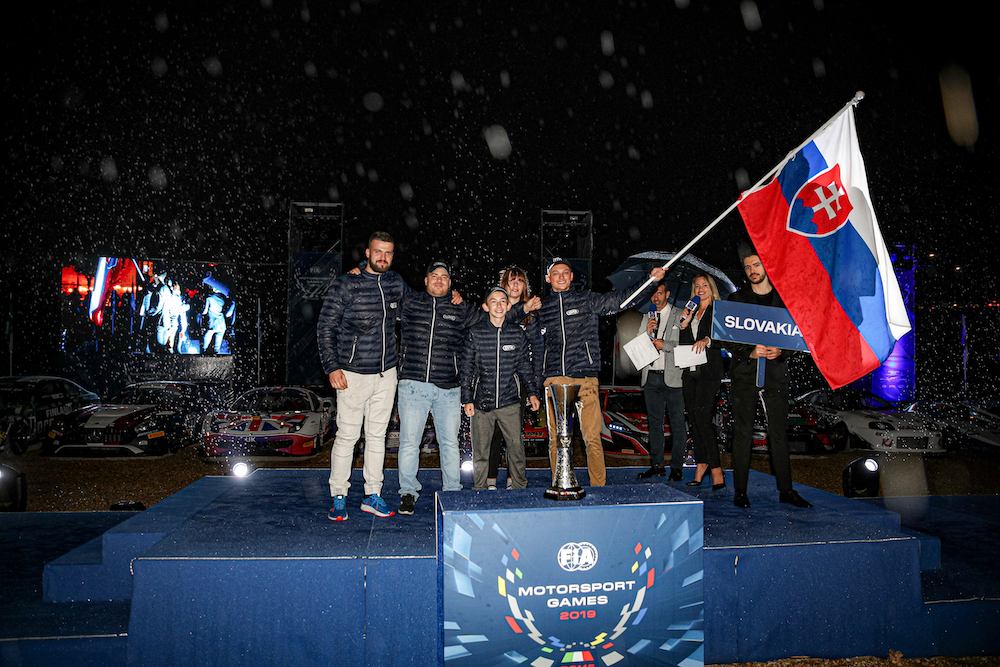 Friday was dedicated to two free practice sessions. Mato was able to set the third fastest lap time in the  FP1 and he was the fastest in the FP2.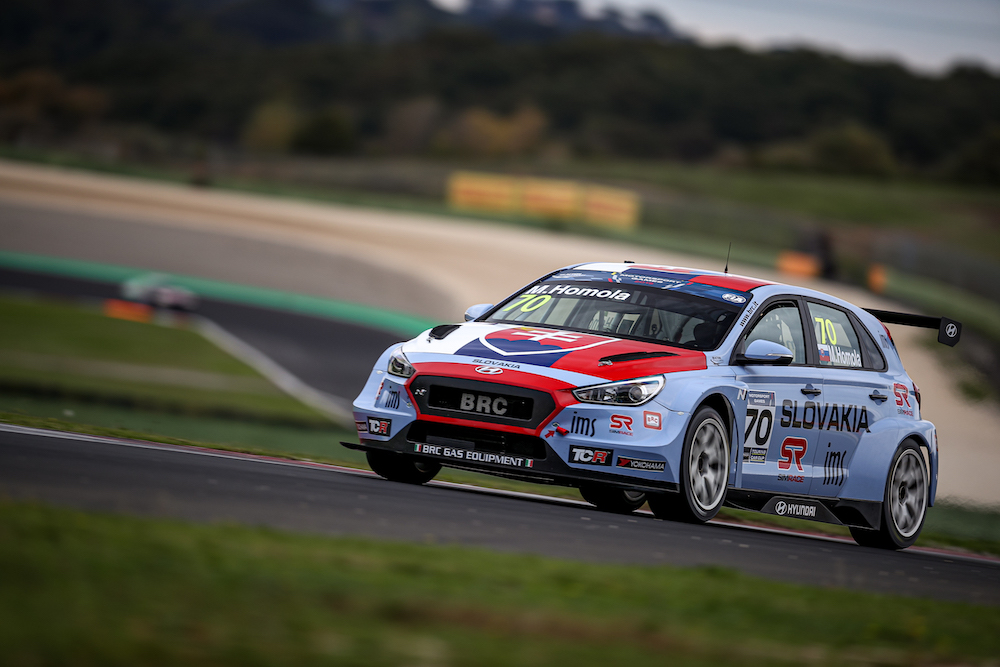 ‪Saturday morning‬ has seen an early qualifying session, which started after a long night rain, although it wasn't raining anymore. The track was wet and a good setup and a tire choice were crucial. Mato was fast, but not fast enough for the top spot, he finished the session as third fastest. This was basically the first time on the real wet track this season and, besides, he is in a little different car then he was used to during the TCR Europe season. Of course, it is still the Hyundai i30 N TCR, but with different suspension, brakes, etc.  druhej obsadil konečné štvrté miesto, z ktorého bude štartovať do druhých pretekov, ktoré sú na programe zajtra o 13:20.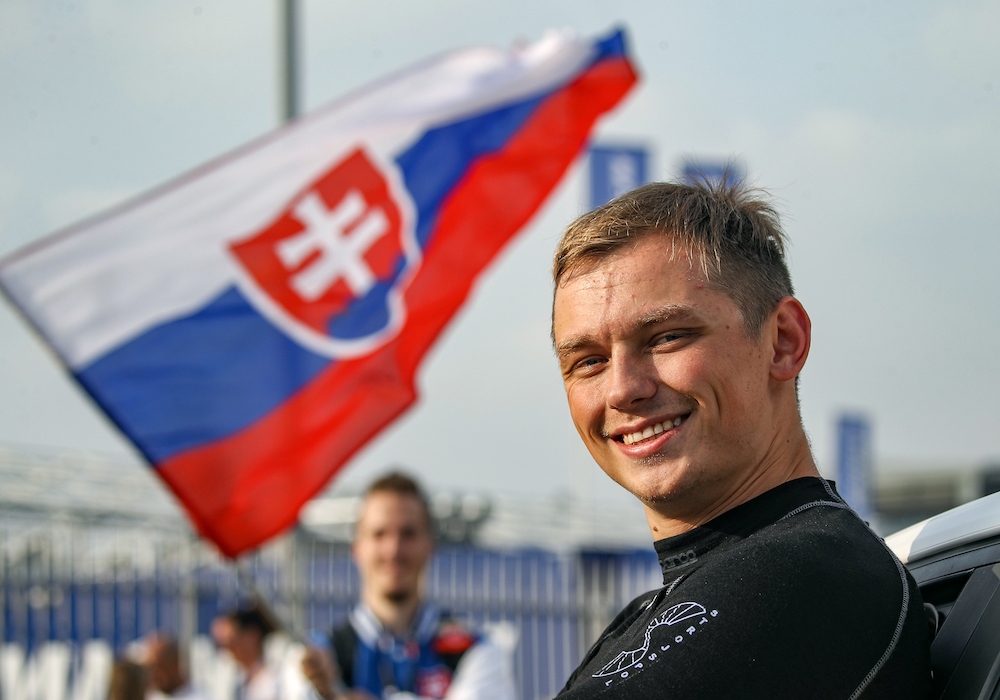 Mato started into the Race 1 today from the first row and the P2, as the German driver, Engstler was moved to the back of the grid due to the engine change. Only russian driver Gavrilov was ahead Mato, with his Audi. "I tried my best and I pushed like crazy today. As I have a 70 kg passenger compared to Audi (BoP), I was not able to keep the pace with Gavrilov. We will work on the setup today, tomorrow is another day, another race, quite possible it will be a wet race, as the forecast say. This could be changing a lot, so let's see. I will start from the P4 and I have many things to fight for!", said Mato after the race.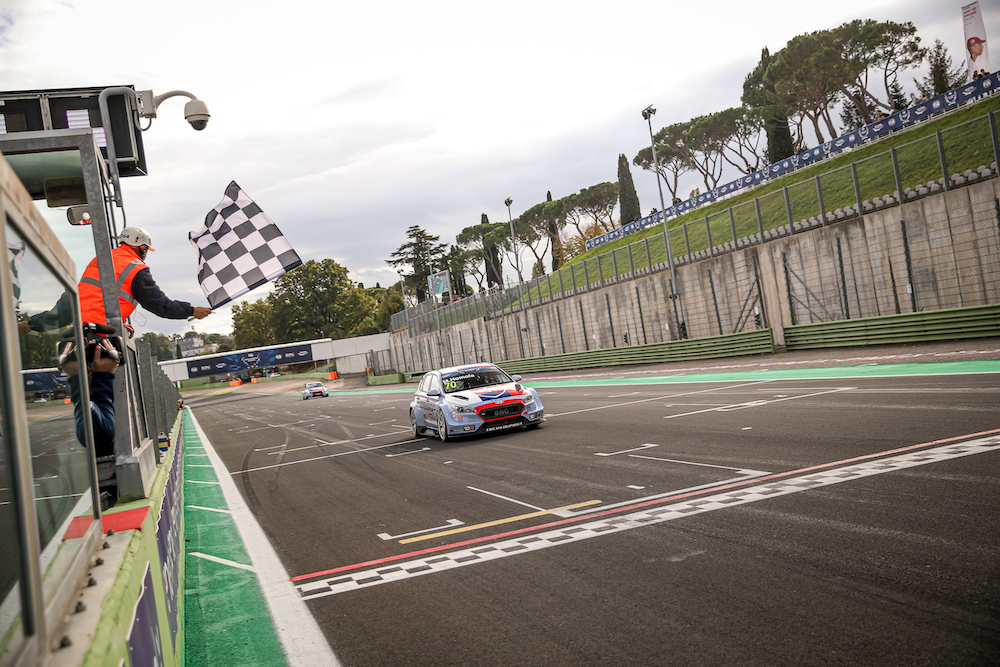 The title of FIA Motor Sport Games: Touring Car Cup-Winning Driver will be awarded to the driver who has scored the highest number of points, taking into consideration all the results obtained during the two Races.
You can follow all the FIA Motorsport Games 2019 Rome on ‪https://www.fiamotorsportgames.com/watch-live‬, or on facebook ‪www.facebook.com/fiamotorsportgames‬.
The most important events and Matos racing live is on social networks – Facebook, Instagram, and Twitter.
FIA Motorsport Games 2019 Rome schedule:
Sunday, 3.11.2019
‪13:20 – 13:55‬        Race 2 (30 min + 1 lap)
In order to promote the inaugural edition of the FIA Motorsport Games to a large audience, SRO has created a free FTP portal from where you can download TV highlights of each streamed session ‪from tomorrow‬ onwards.
To do so follow the instructions below:
Go to: www.sro-motorsports.tv
ENTER:
USERNAME
FIA201b_01_RIGHTSFREE
PASSWORD
19RF_01_FIA01
Pictures season 2019: https://goo.gl/Rjm5VV
Facebook: https://www.facebook.com/matohomola
Youtube: http://bit.ly/YouTube_MH70
Instagram: https://www.instagram.com