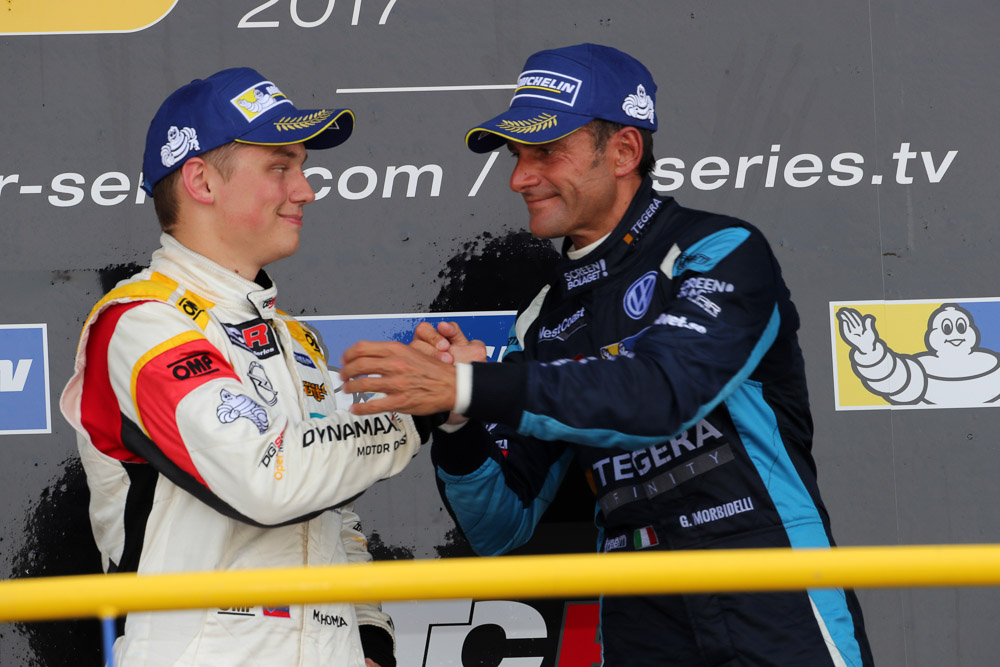 Mato Homola second in Oschersleben!
July 9th, 2017, 11:30 PM, Oschersleben, Germany
Slovak race driver, Mato Homola, was the second time in 2017 season of TCR International Series on a podium! After P2 at Salzburging, Mato repeated his success also at the German Sochersleben. He took 24 championship points and finally jumped into the TOP 10 in the current TCR standings.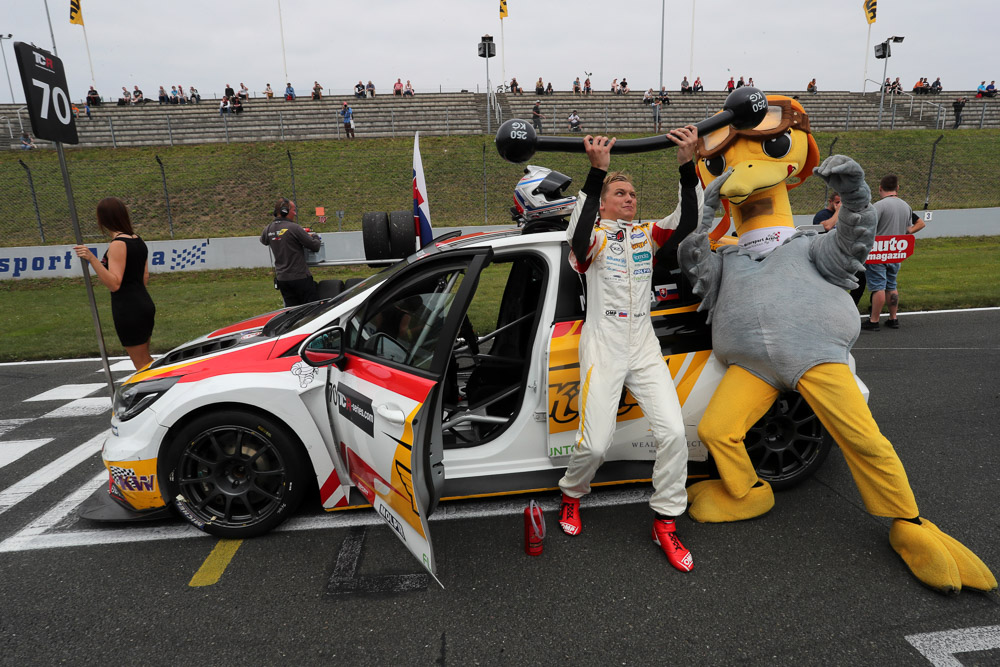 The Race 1 Mato Homola, almost 23-year-old race driver from Slovakia, started from P10 and after mistakes of his opponents, he was moving with this Astra TCR up the field. In the end, after a defending battle with Jaap van Lagen with his fast VW, it was P7. This long spectacular battle was beeing picked up by the cameras, while Gianni Morbidelli was easily controlling the front of the field. Mato Homola was at that time giving a good lecture of driving without any mistake and he gave Jaap van Lagen basically no chance of overtaking. Therefore Mato took 6 points from the Race 1 for the championship, what is pretty good considering the fact that he had used tires from the qualifying.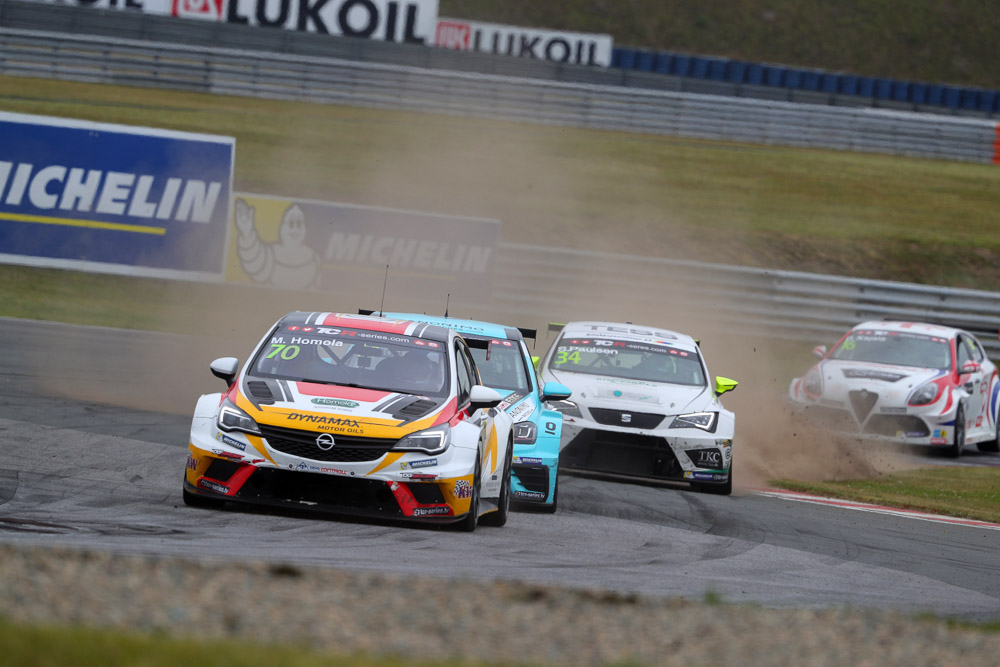 The team tire strategy was quite simple. Keep the new ones for Race 2, as Mato had after TOP10 reversed grid, a guaranteed pole position. Mato started out the Race pretty well, he managed to keep P1, while a massive crash happened behind his car, but Mato could escape safely. Seven cars were involved and they were unable to recover from that mess that happened. After almost 30 minute break, to clear the damaged cars, the race continued with 15 laps and a new race start, which worked great for Mato again. He kept behind French driver Vernay and Italian driver Morbidelli, both driving VW. These two guys, together with Daniel Lloyd from UK were trying to make moves on Homola throughout the whole race. Mato did an outstanding and even heroic defensive job, with no mistakes and when Morbidelli attacked, Mato always recovered and kept P1. That worked out until the last 2 corners of the last race lap. That's when experienced driver Gianni Morbidelli, ex-F1 race driver, tried the same move as on Lloyd and Vernay and he magically managed to get past Mato Homola, who finished therefore on P2.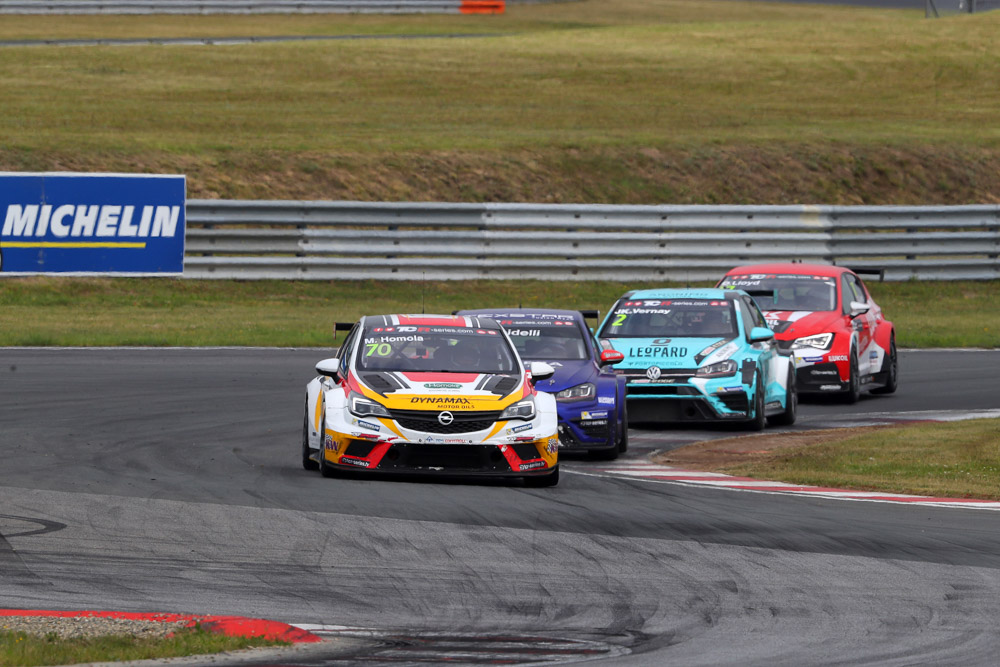 "If somebody would tell me before the race weekend that I'm gonna finished P2, I would take it," said Mato Homola at the press conference. "But you know after controlling the entire race (for 14 laps), I just wanted to finish it with an epic win. I did a tiny mistake – I left too much space for Morbidelli, who took an advantage of that. I'm slightly disappointed with losing the P1, but at the same time, I'm satisfied. I could have brought the first win for Opel, but Gianni did a great job. We had done most of the job, I drove on the limit, always pushing and trying to save the tires, but it wasn't enough. Still, I think we have to see the positive side: we are making consistent progress and we were not expecting to have such a good pace on a track like this. I took 24 points and I'm back in TOP10! That's enormous success and I wanna thank all my fans and sponsors for their enormous support."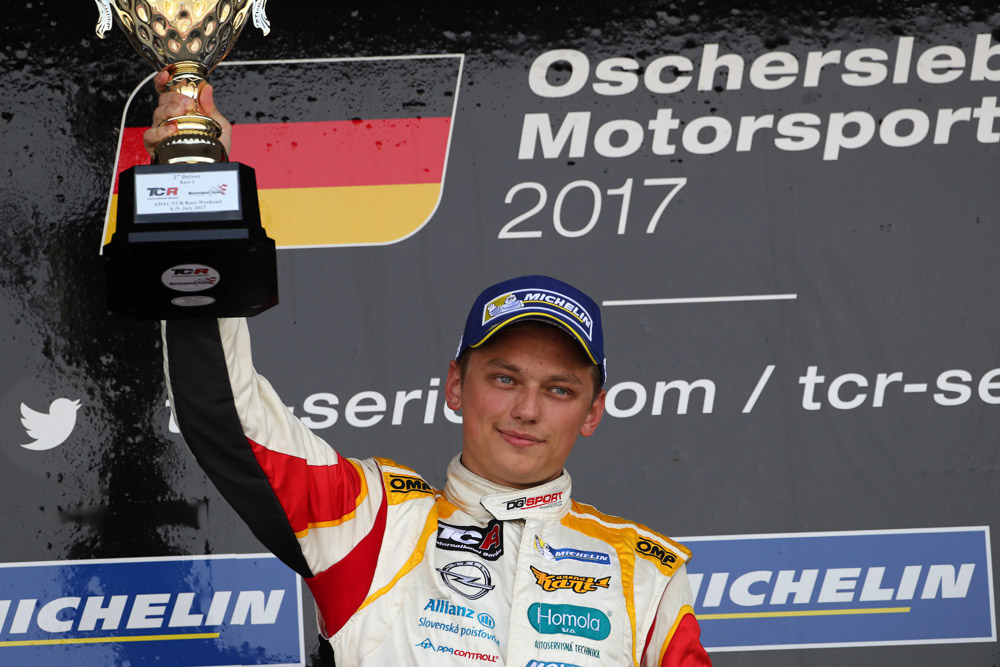 TCR International Series is taking now a 7-week summer break. The next race weekend is planned on September 3rd, 2017 in Asia at a Buriram circuit in Thailand.
2017 Photos: goo.gl/diqaVS