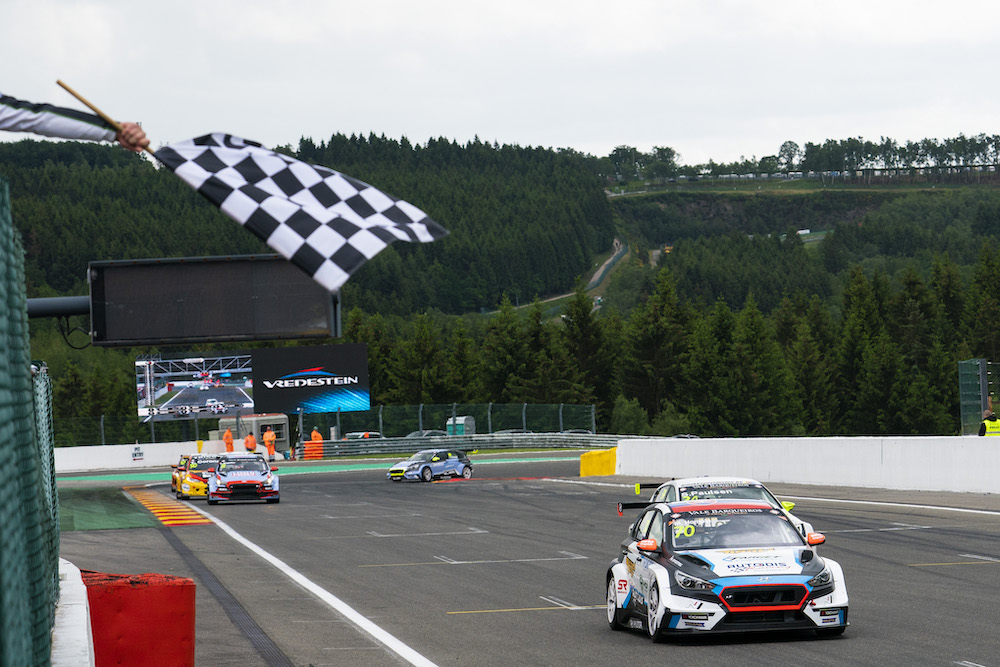 Mato Homola in the TOP 10 of the first TCR Europe race in Belgium!
With the heaviest car in the starting field (thanks to the BoP), Mato finished Race 1 on the P7, as the best Hyundai in the field. Before that, he managed to finish the qualifying session on the same spot, again as the fastest driver with this Korean brand.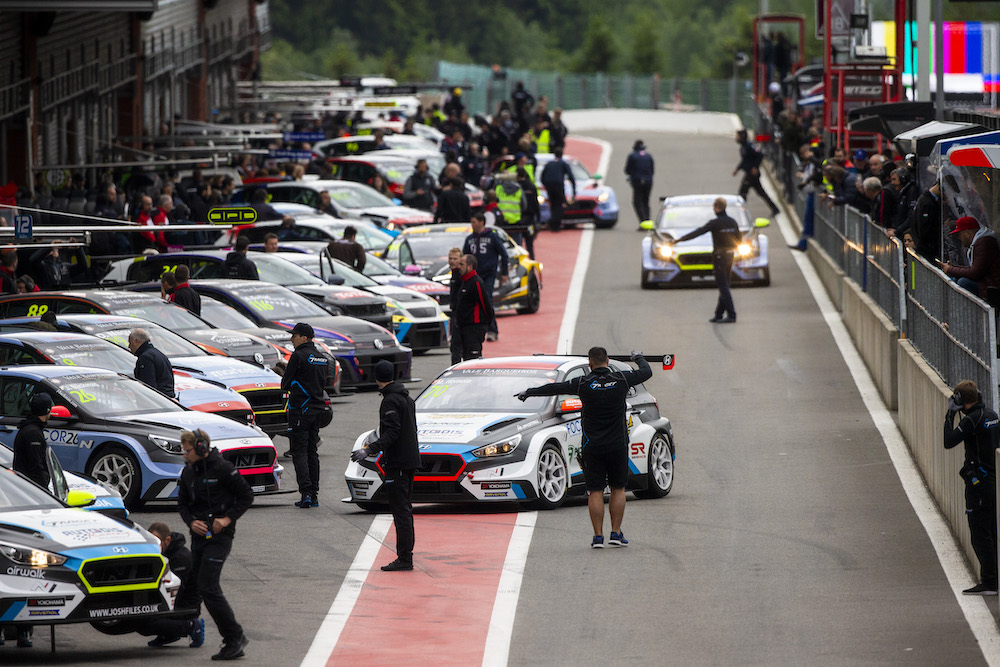 Friday at Spa-Francorchamps was dedicated to two Free Practice sessions. Mato finished them on P15 and P13 respectively. Unfortunately, during the second session, he was not able to go out with a new set of tires, as the session was red flagged, due to an accident.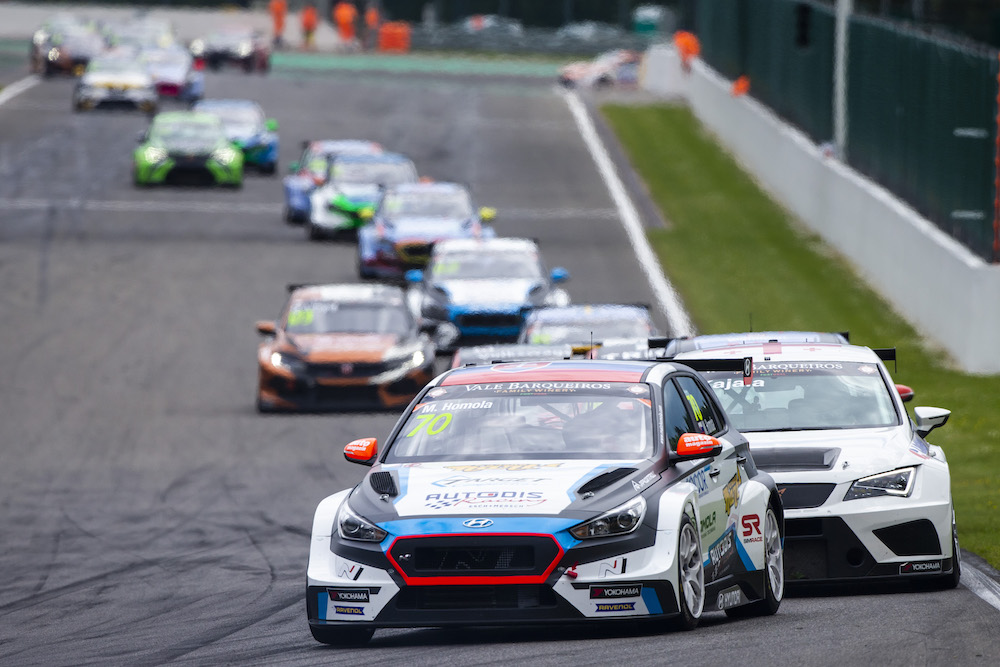 The qualifying today was sort of a lottery, not only thanks to the new set of tires and no practice on them, but also thanks to several yellow and red flags. The first session was even stopped before the time ran up, because of the huge accident of Mato's team-mate Files. Luckily, Mato set his fast time early enough, to earn a spot in the Q2.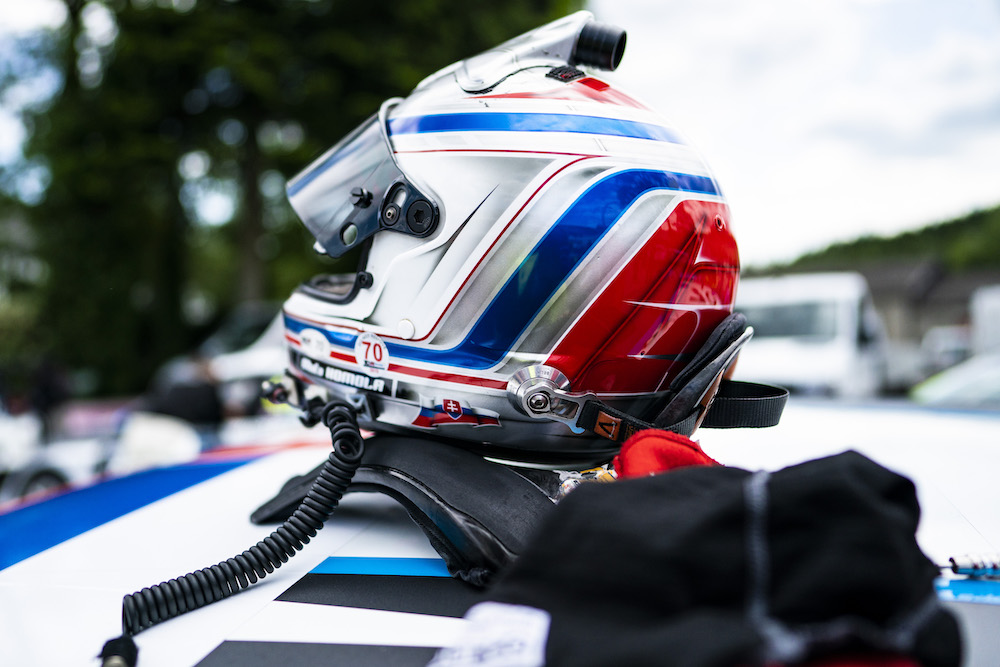 He finished the second session on the P8, but because of disqualifying of one driver, he was moved to the P7. This meant the same spot on the starting grid in the Race 1 and will be a second row and P4 on the start of the Race 2, which means really nice chance to score good points.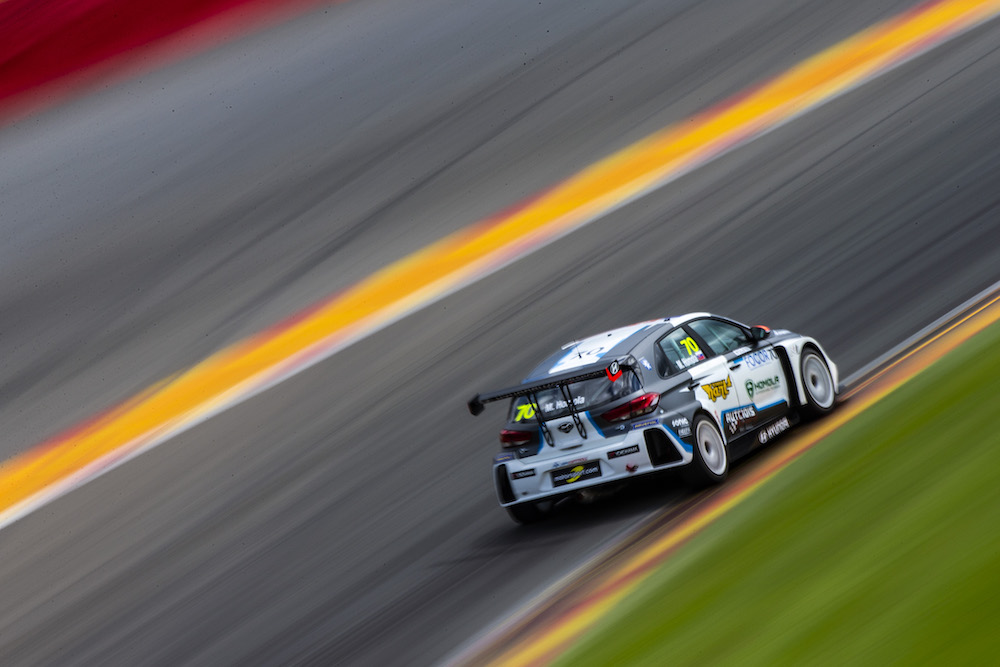 Today's race was neutralized immediately in the first lap with a safety car, seeing Mato already on the P5. He overtook Potty (VW Golf GTI TCR) right on the start and Briché (Peugeot 308 TCR) later on, whos car had some issues. Just after the safety car intervention, he started to fight with Potty, who managed to easily overtake him, as did Kajaia (CUPRA TCR), thanks to the much lighter car and higher top speed. Later on, Paulsen (CUPRA TCR) came closer, with TOP speed 8km/h faster than Mato's Hyundai and he needed to defend his attacks.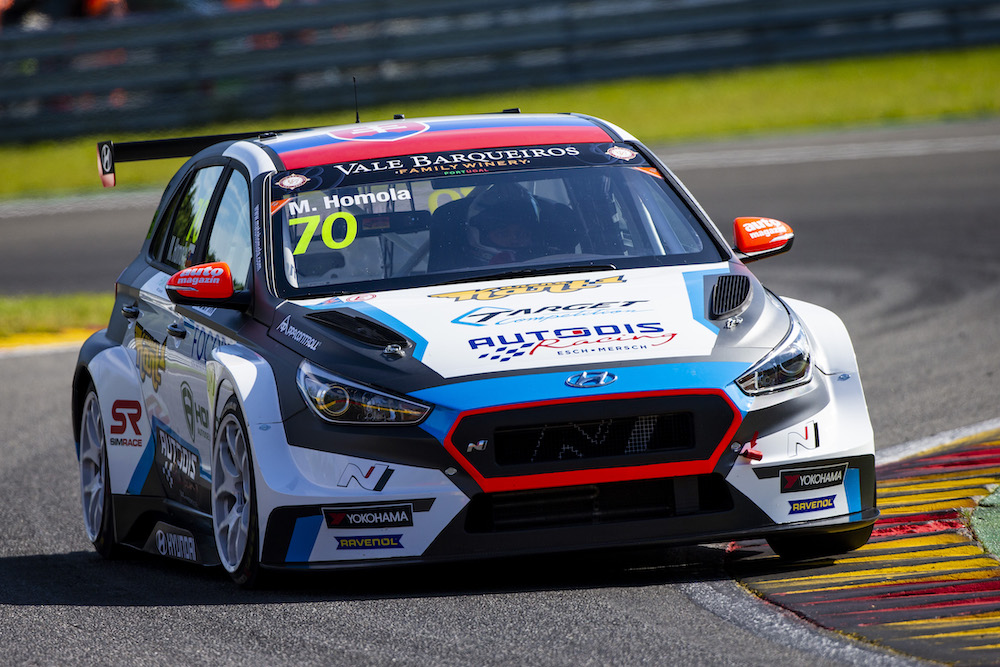 "It was a really nice fight with Paulsen, now, compared to Hockenheim, it was even fair play. We had few touches, but I was able to keep my position and now, I'm taking nice points home – 18. I'm really happy and even more motivated for tomorrow, I want to fight for the podium!", said Mato after the race.
BoP (Balance of performance) is really tough here, as the Hyundai is the heaviest, tallest and, in addition, has the power reduced to 97,5 %. This has been really clear to see on the lap time, as the Audi had time 2 seconds faster than the fastest Hyundai.
So Mato starts the Race 2 tomorrow from the second row, P4. You can follow him live, thanks to the live broadcast on Dvojka RTVS and Sport 1, from 11:50. Racing life and the most important things are also on social networks of Mato Homola – Facebook, Instagram, and Twitter.
Race schedule:
Sunday, 09.06.2019
12:00 – 12:25 Race 2 (23 min + 1 lap) live Dvojka RTVS and Sport 1
Facebook: https://www.facebook.com/matohomola/
Youtube: http://bit.ly/YouTube_MH70
Instagram: https://www.instagram.com/matohomola