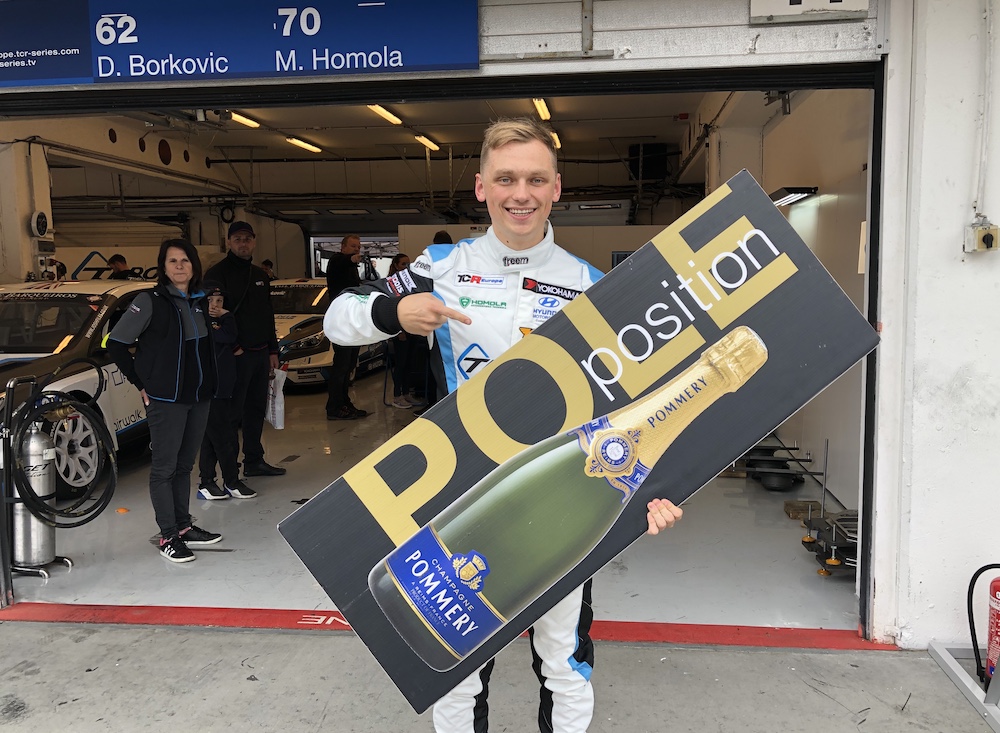 Mato Homola has won the TCR Europe qualifying at Hungaroring!
First racing day of the 2019 season has ended as best as it could! One of the best Slovak drivers currently, Mato Homola, will start to the first race of the weekend on Sunday from the Pole position and, in addition, he's got first points in the championship!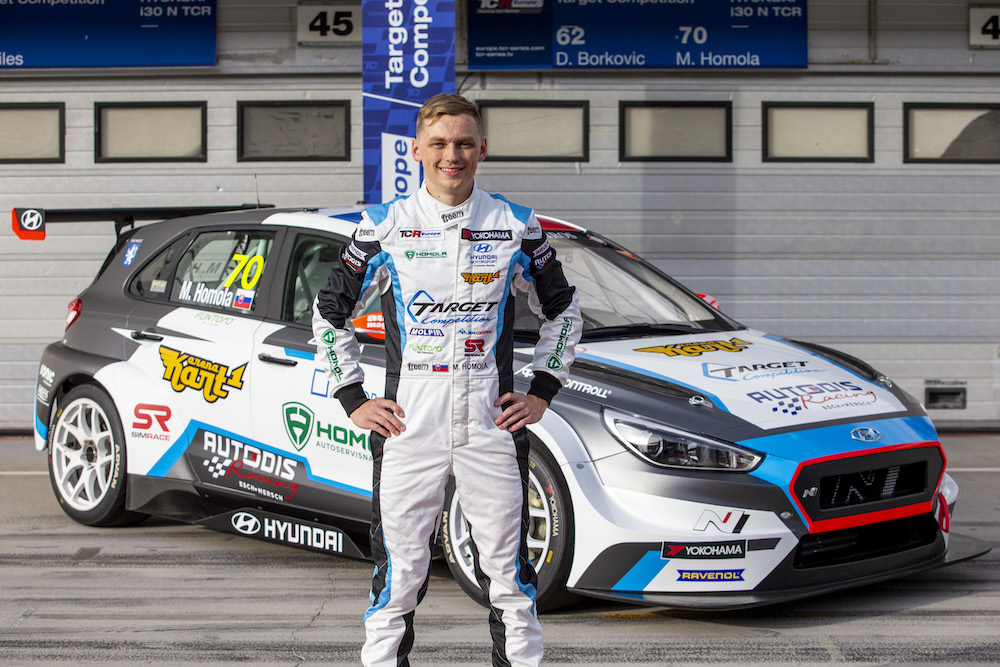 Event the first free practice session has shown, that Mato will be fast this weekend, with a 6th best time. "At the beginning, I had to get to know the car, as I barely sat in it before, as it is brand new," said Mato after the session. "There are several things, we will need to adjust, but I had a good pace," he adds.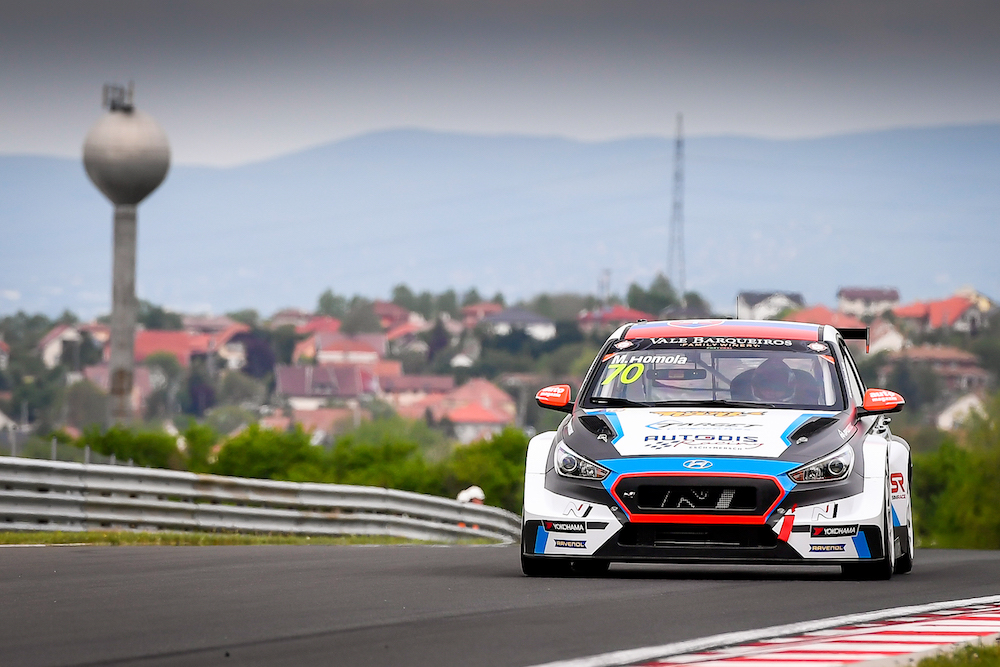 Second Free practice session has brought everything but driving. As this race is joint with the TCR Eastern Europe, there were some 37 drivers on the track. Every trip to the gravel meant red light. With two of those interruptions, even with barriers repairs, there was not much time left for driving. Mato managed to do only 7 laps, with 6th fastest time again.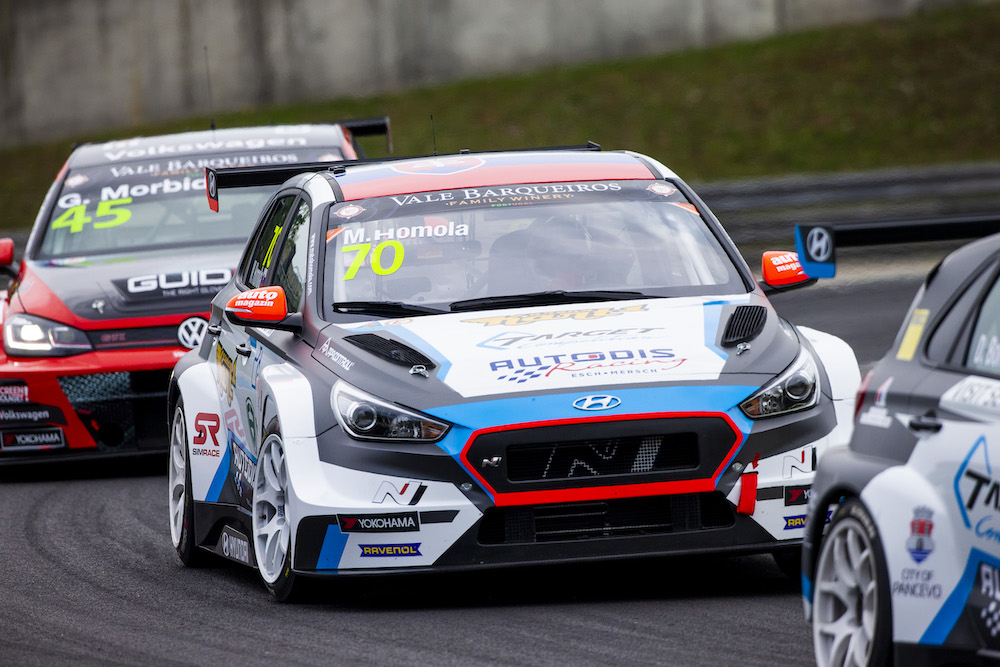 The qualifying session was a real lottery, as there could be a similar scenario, like in FP2. The session was stopped on the entry to the second lap, as one of the cars ended up in barriers, luckily with no injury. It brought another delay and track repairs. The strategy was blown away and Mato had no other choice, he had to "fight" his way through. "There were plenty of cars, it was almost impossible to make a lap without overtaking or avoiding other cars. Luckily, I managed to be placed quite high, and I proceeded to the Q2," said Mato after the session.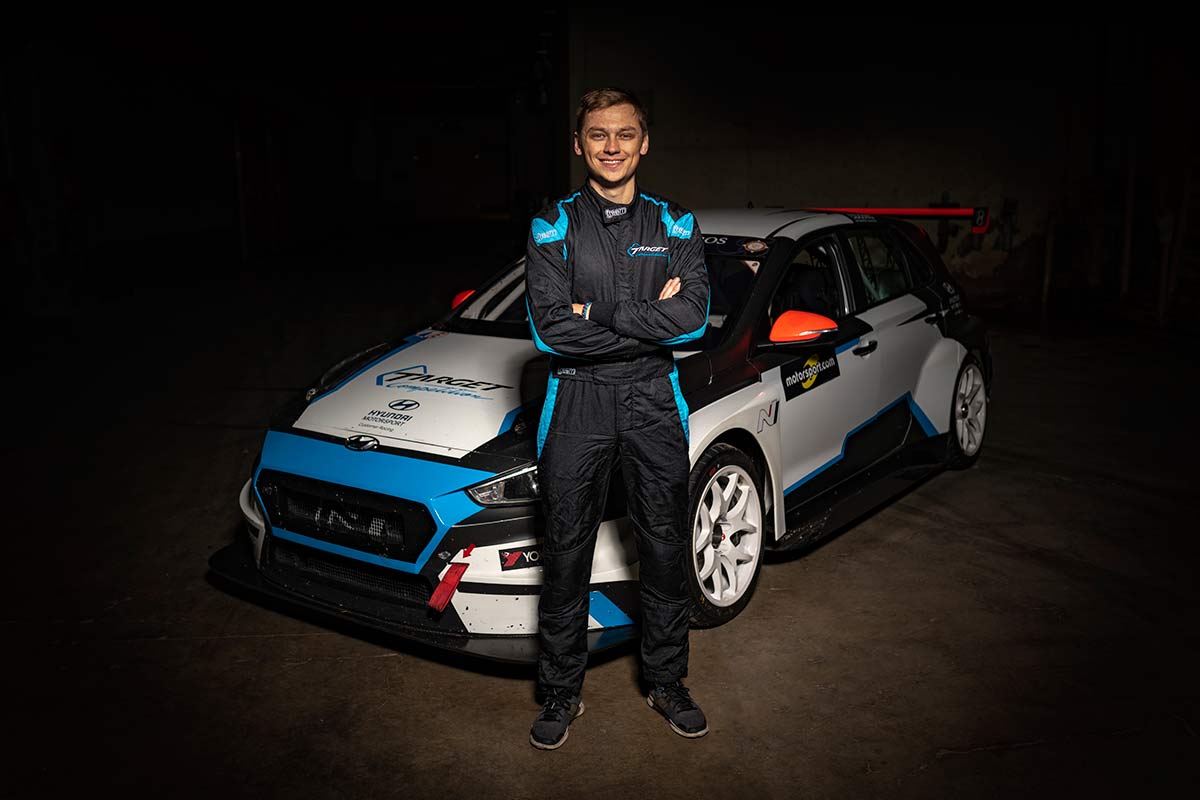 The track was much more empty in the Q2, as it's done for the fastest 12 drivers only. Mato set his fastest time on the first flying lap, with purple sector 2. No other driver was able to beat him, even it was a small drama at the end of the session. "I'm so happy! I'm there, where I wanna be, I take first points and despite several small mistakes, I won! I am really thankful not only to my family but to my sponsors as well," said Mato after the successful day.
The first race on Sunday will be broadcasted almost live (because of another program, the race will start at 12:00, but with live commenting of Jan Zgravcak and Michal Cimbalik from onlineracing.eu). The second race of the weekend will go live in real time on the RTVS web page, with live Slovak comment.
Photos: Martin Trenkler
TCR Europe Hungaroring schedule:
SATURDAY, 27. 4. 2019
10:30 – 11:00 – Free Practice 1 (facebook livestream)
13:45 – 14:15 – Free Practice 2 (facebook livestream)
16:00 – 16:20 – Qualifying 1 (facebook livestream)
16:25 – 16:35 – Qualifying 2 (facebook livestream)
SUNDAY, 28. 4. 2019
11:25 – 11:51 – Race 1 (23 min + 1 lap) (Dvojka RTVS at 12:00 PM)
14:30 – 14:56 – Race 2 (23 min. +1 lap) (Live at RTVS web)
TCR EUROPE calendar:
27.-28.04.2019 – Hungaroring, Hungary
25.-26.05.2019 – Hockenheimring, Germany
08.-09.06.2019 – Circuit De Spa-Francorchamps, Belgium
13.-14.07.2019 – Red Bull Ring, Austria
03.-04.08.2019 – Motorsport Arena Oschersleben, Germany
21.-22.09.2019 – Circuit de Barcelona Catalunya, Spain
12.-13.10.2019 – Autodromo di Monza, Italy
Watch a trailer video revealing Mato Homola's race car for 2019: https://youtu.be/fjo2vnsP7h4
2019 Photos: https://goo.gl/Rjm5VV
Facebook: https://www.facebook.com/matohomola/
Youtube: http://bit.ly/YouTube_MH70
Instagram: https://www.instagram.com