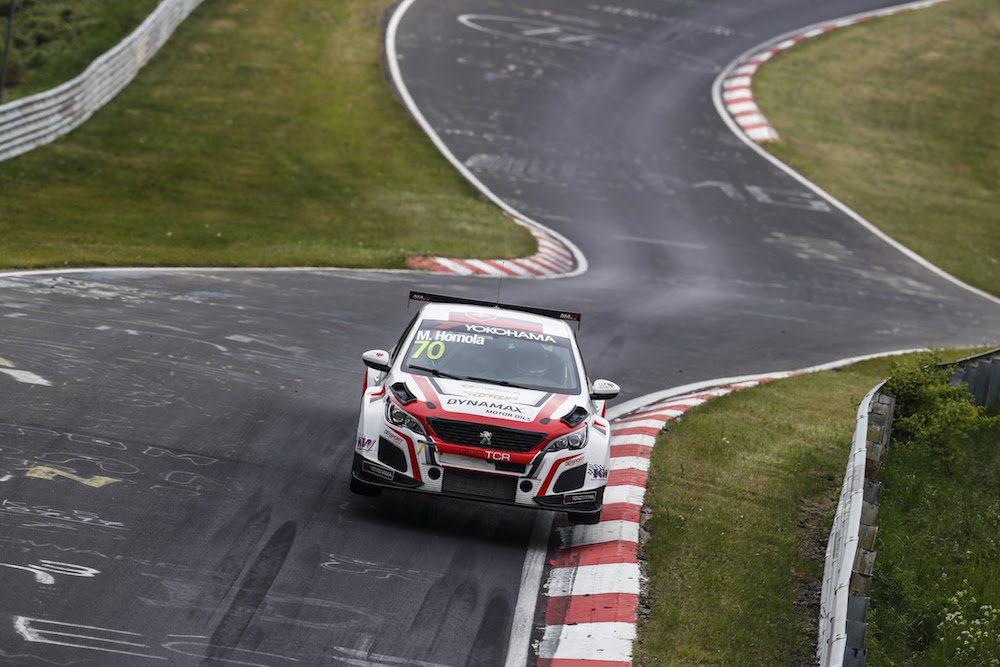 Successful race start at Nurburgring
Nürburgring – Nordschleife, or so cold "Green Hell" is a place of the third WTCR race event, which actually runs from Thursday to Saturday. Nurburing is very well known for its constantly changing weather and it wasn't different at all today. Right before the first WTCR cars hit the track for the Free Practice 1, it started raining and it was declared as a wet practice.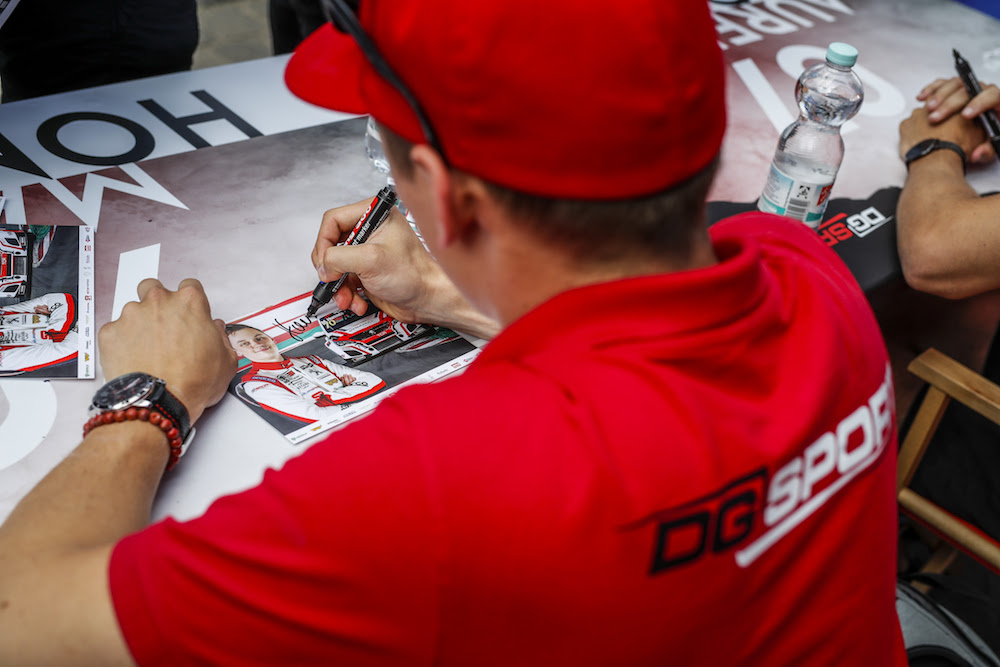 It is important to note, that the Ballast of Performance was reevaluated for Peugeot 308 TCR and both of these French cars carry 60kg less weight and 10 mm lower ride height. That was great news for our team and it showed to be the right move to keep the car pack closer.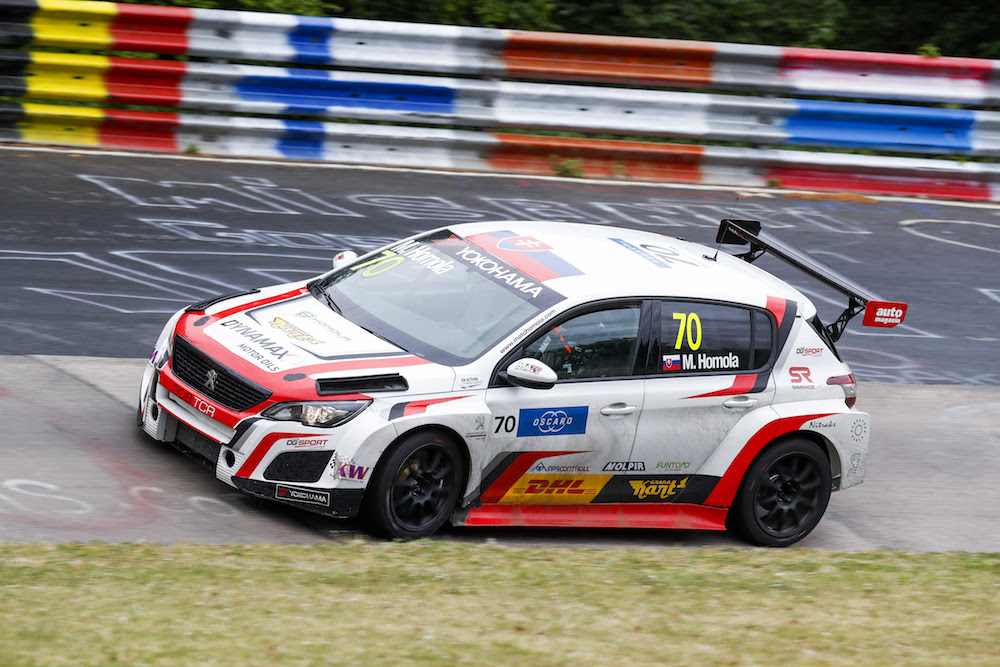 The first practice was pretty dramatic. "I went full gas at the longest straight and in a point where the g-force is strongest, I have just felt and a big impact from the bottom and heard a lot of noise since then. So I pulled into pits, the guys fixed it, but the same happened in the next lap," said Mato Homola after the FP1. The splitter holders were just simply gone, so Mato had to finish both Free Practices without the front splitter. That meant a lot less downforce on the car. For that reason, Mato took the positions in the back of the full race grid.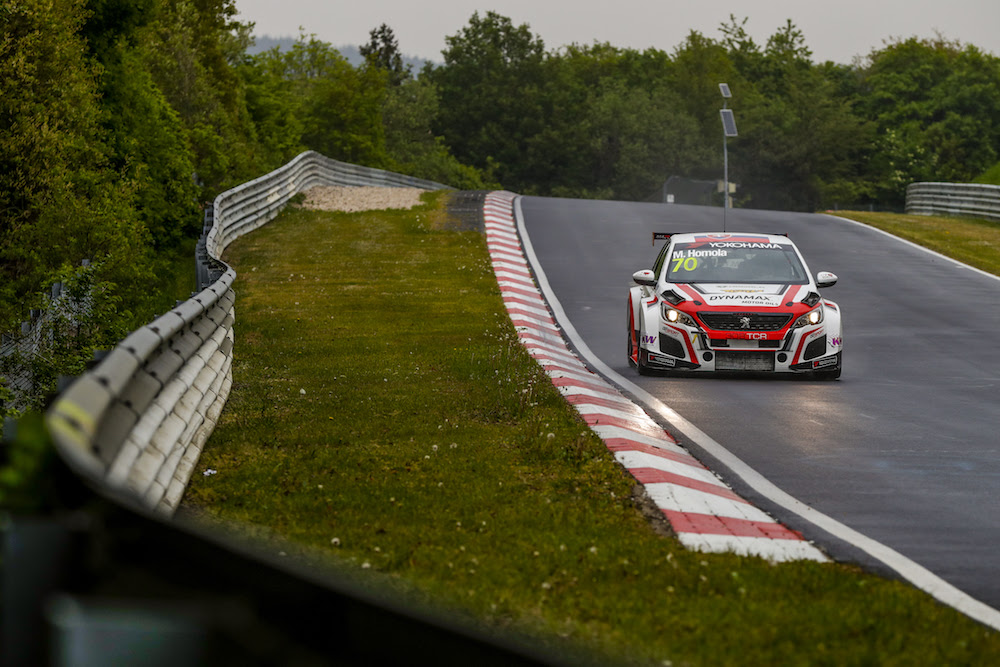 Free practice 2 was a big difference, with Peugeot cars event in the TOP 3, with Mato's teammate on the P1 and Mato on P3. The overall result of the FP2 was P6 for Mato what made him really happy: "It's great for me, that I am able to keep up the pace with the fastest drivers in the world on the track, I only know from computer games and a simulator. We went on a wet track and I had no chance to try the "dry line", but I am really happy for the result," said Mato when got out of the car.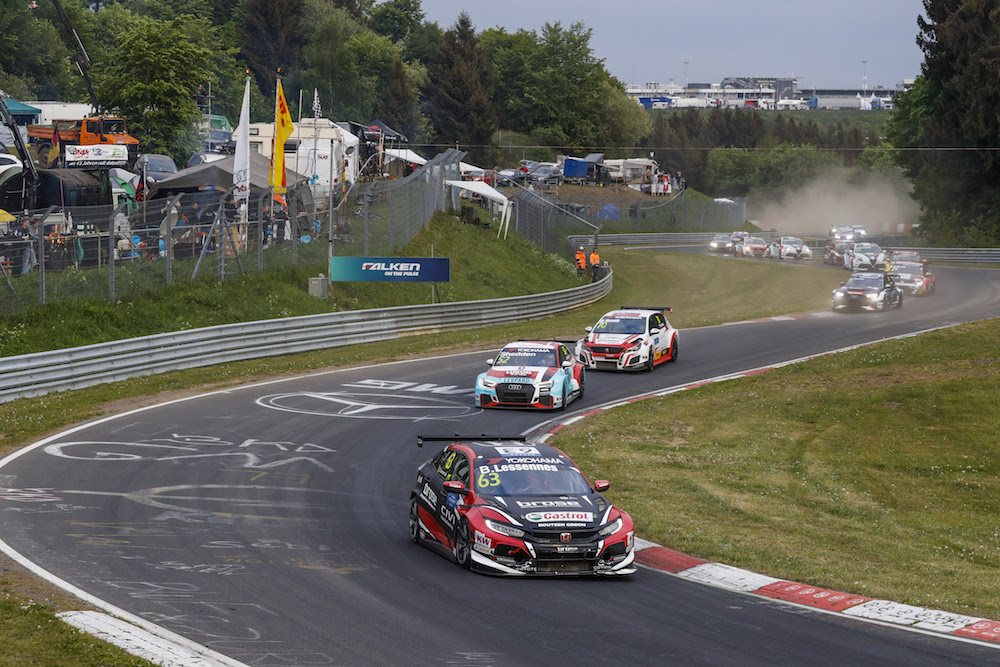 Several hours later Mato started off for the qualifying, where he managed to finish on the P14. "It's a perfect result, when we consider, that on the last race we have been losing 2.5 sec on 5 km long track, and here we are just 5.7 sec behind the fastest on 25 km long track! This track is like from the other world. I always say that I drive on 100% so here I have to say, I went on 110%. I have never gotten out of the car so "shaken", like here," ads Mato after the qualifying.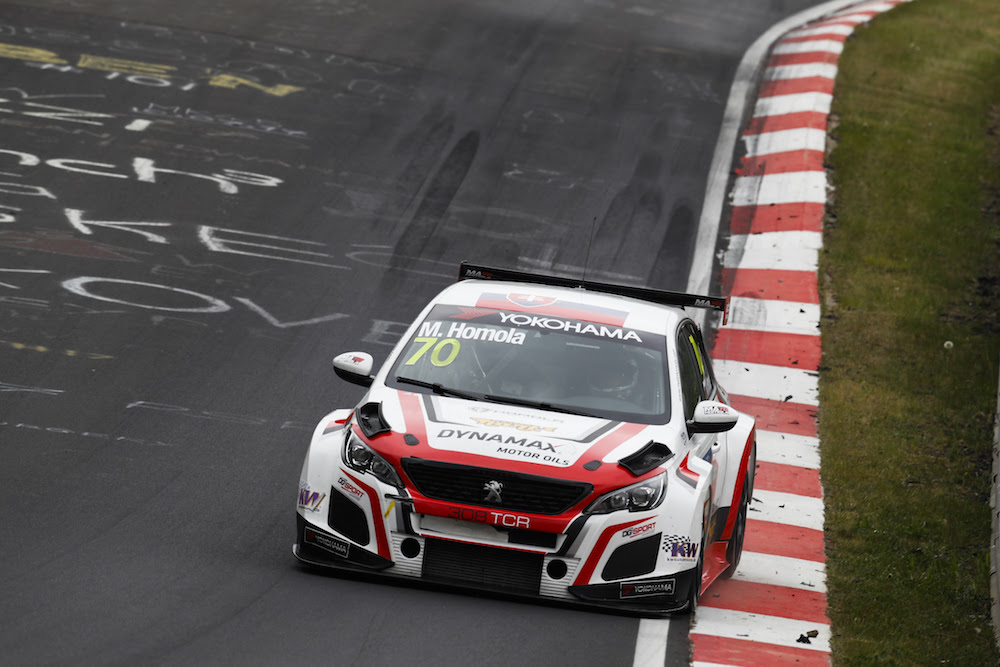 Penalisations caused, that Mato started to the race from P12. There were several contacts in the second corner and Mato managed to keep his position, but his car was, unfortunately, losing on the straights, so his final result was P14. "Maybe this doesn't sound fancy, but I am really grateful for it! The car worked great in the corners, I pushed like crazy, but I was easily overtaken by other cars on long straights, even I was on the speed limiter." Qualifying is on plan tomorrow and Saturday will see two races, broadcasted live on Eurosport TV.
Program FIA WTCR RACE OF GERMANY
Thursday:
11:30 – 12:10 Free Practice 1
12:30 – 13:10 Free Practice 2
15:30 – 16:10 Qualifying (live stream facebook.com/WorldTouringCarCup)
19:45 – 20:20 Race 1 (3 laps, live stream facebook.com/WorldTouringCarCup)
Friday:
17:35 – 18:15 Qualifying 2 (live Eurosport 2)
Saturday:
11:00 – 11:35 Race 2 (3 laps, live Eurosport)
12:20 – 12:55 Race 3 (3 laps, live Eurosport)
Schedule is in CET timezone.
FIA WTCR 2018 Calendar:
08. 4. | Morocco, Circuit Mouley El Hassan
29. 4. | Hungary, Hungaroring,
12. 5. | Germany, Nürburgring Nordschleife
21. 5. | Netherlands, Circuit Zandvoort
24. 6. | Portugal, Vila Real
05. 8. | Argentina, Autódromo Termas de Río Hondo
30. 9. | China, Ningbo International Circuit
07. 10. | China, Wuhan International Circuit
28. 10. | Japan, Suzuka Circuit
18. 11. | Macau, Guia Circuit
2018 Photos: https://goo.gl/9KhtbJ
Facebook: https://www.facebook.com/matohomola/
Youtube: http://bit.ly/YouTube_MH70
Instagram: https://www.instagram.com/matohomola/