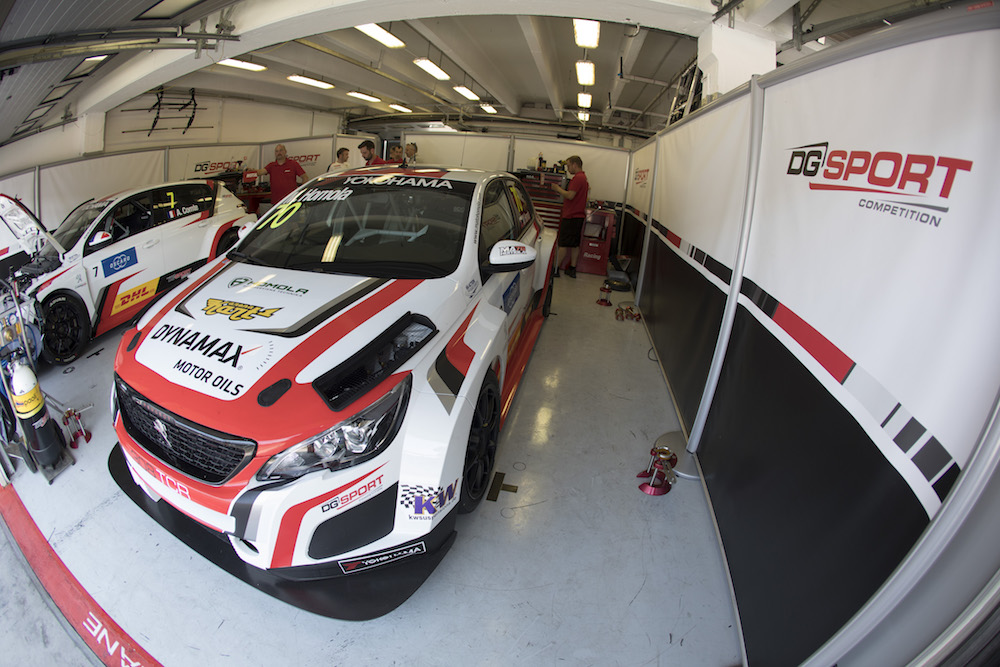 Sunday at WTCR Hungaroring
This is not a weekend, Mato Homola, or the DG Sport Competition dreamt of. After disappointing Saturday and P20 in the race 1, Sunday was no improvement. The third race of the weekend brought at least small relief for the young Slovak driver.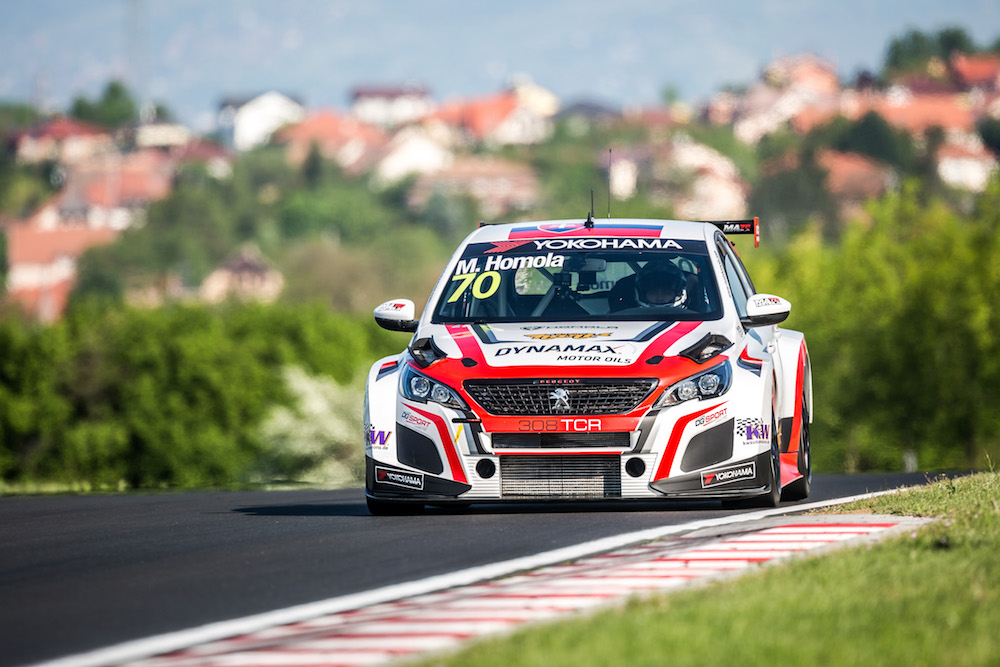 Honda and Hyundai set the pace in the whole qualifying. Mato Homola and his teammate were almost at the end of the field. More than 2,5 sec loss is unacceptable in touring car racing. The final result was P21. for Mato Homola at the start of the Race 2 and 3. "I can say that I am more than shocked. I saw in Marrakech, that we cant keep up with the fastest, but I blamed specific city circuit and its surface. But the gap on Hungaroring was even bigger," said Mato just after the session.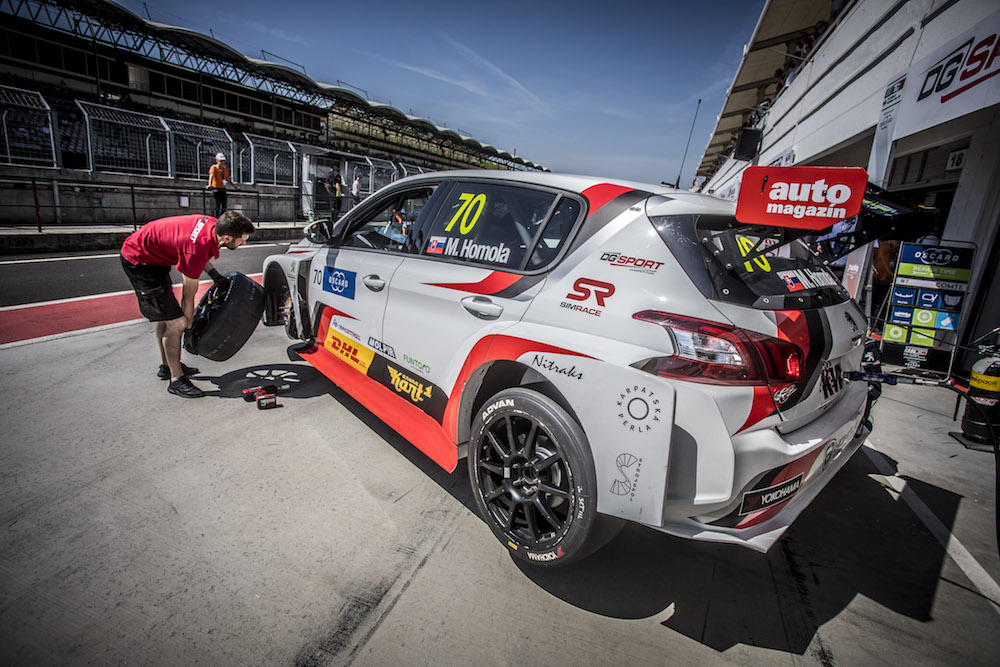 Mato had really good start to the second race, as he relied on his feet and not on the launch control, but he needed to pit just after 2 laps. "There was a lot of contacts from the first corner and I received few hits. My steering was damaged and it was not safe to continue." Mechanics managed to fix the car and Mato rejoined the race. Not for the result, but mostly to test the car condition, whether the car will be able to start in the race 3.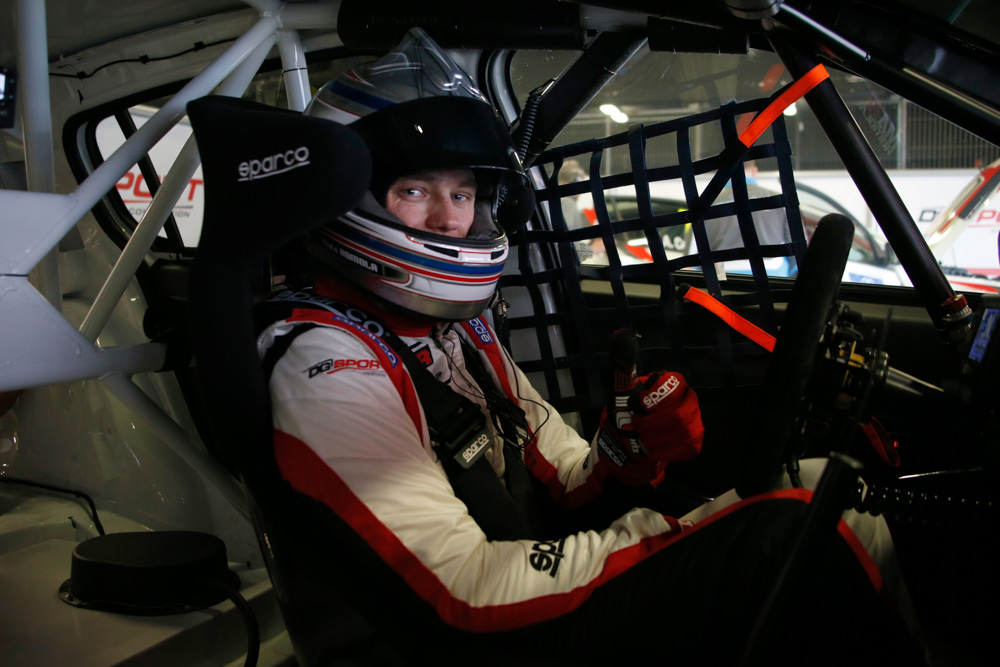 After a good start, Mato managed to overtake several cars and has stepped up to P16. Rain has come to Hungaroring in the lap 7 and the race was suspended. Rain has stopped and the race was restarted several minutes later behind the safety car. Mato managed to finish the race on the P16.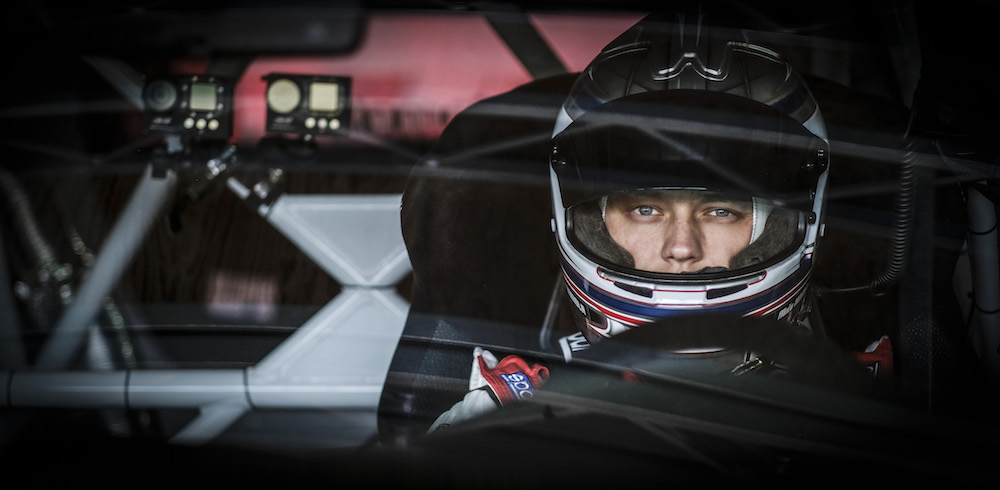 "It was really hard, but at least this is a small relief. Despite all, we still need almost 2 seconds. I believe, that we will be able to analyze all the data, find some improvement, but most of all, I hope, that the BOP will change. During these 2 race weekends we were simply not able to reach the TOP 10," closes the weekend Mato Homola.
Final weekend results are P20 and P16. It is evident, that the car is still in development. We hope, that the DG Sport Competition and Peugeot Sport will try their best to improve the car. Keep your fingers crossed, next race for the only Slovak driver in the WTCR will be on Nurburgring – Nordschleife second weekend of May.
FIA WTCR 2018 Calendar:
08. 4. | Morocco, Circuit Mouley El Hassan
29. 4. | Hungary, Hungaroring,
12. 5. | Germany, Nürburgring Nordschleife
21. 5. | Netherlands, Circuit Zandvoort
24. 6. | Portugal, Vila Real
05. 8. | Argentina, Autódromo Termas de Río Hondo
30. 9. | China, Ningbo International Circuit
07. 10. | China, Wuhan International Circuit
28. 10. | Japan, Suzuka Circuit
18. 11. | Macau, Guia Circuit
2018 Photos: https://goo.gl/9KhtbJ
Facebook: https://www.facebook.com/matohomola/
Youtube: http://bit.ly/YouTube_MH70
Instagram: https://www.instagram.com/matohomola/