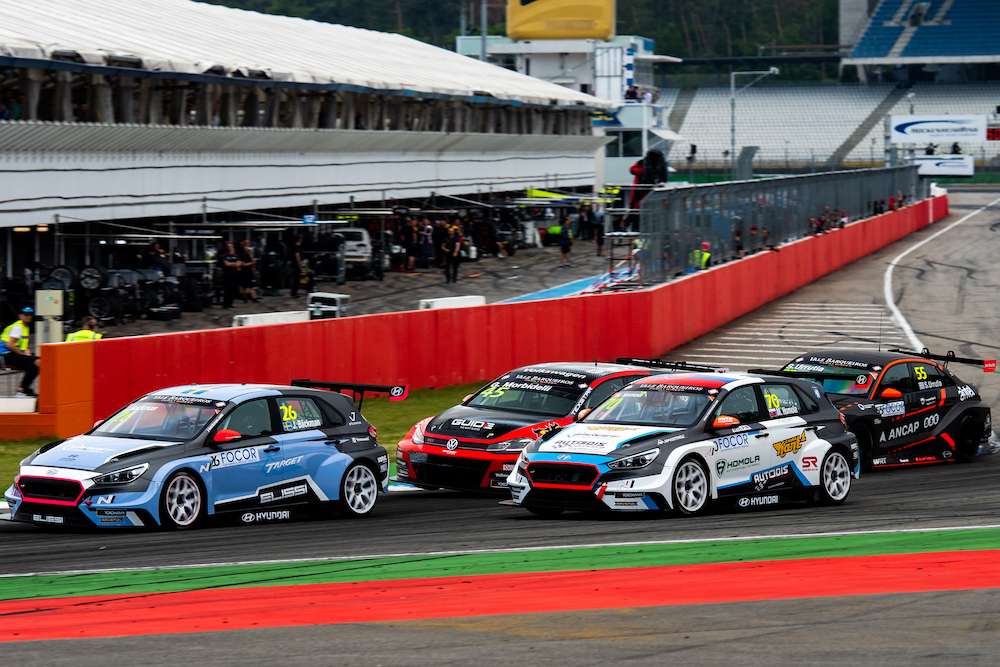 The TCR Europe race on Hockenheimring has changed into the Destruction Derby
Slovak racing driver, Mato Homola, didn't manage to finish both of the races during the racing weekend of TCR Europe series, on the German circuit Hockenheimring.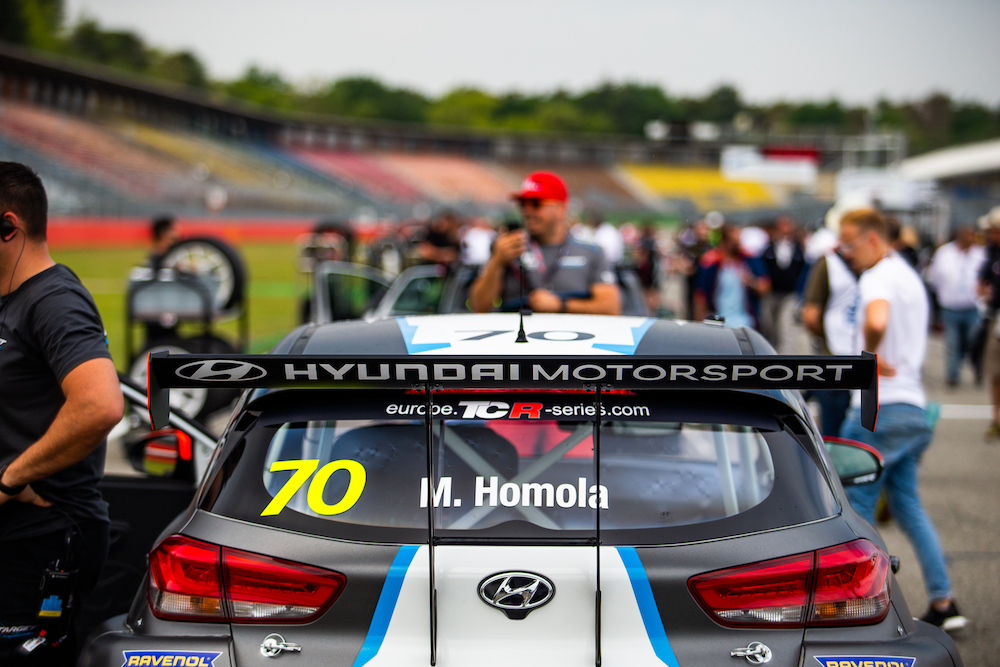 Mato missed the P10 in the qualifying session with 0,03 second. Everything could be different than, as he will start to the second race from the P1. In racing, there is nothing like "what if", so Mato was starting from the P11 to both of the races.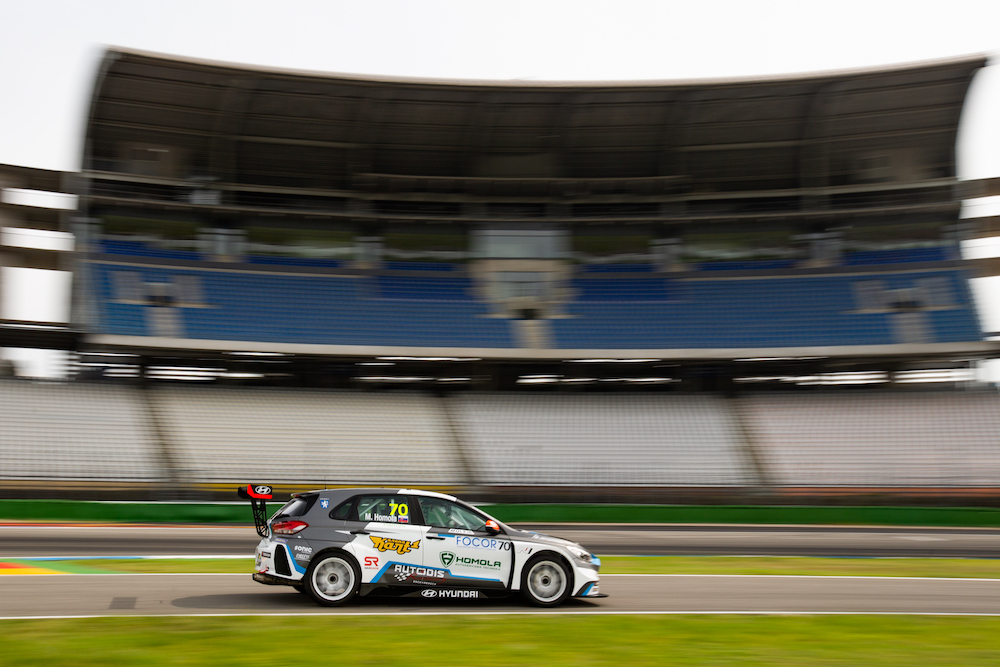 The starting position to the Race 1 was in the 6th row, P11. Real mayhem started after the great start from Mato, who managed to be in top 10 just after a few corners. Mato lost several places immediately after many contacts, he was even forced to leave the track several times. "I have been hit many times and, in addition, I had issues with my brakes. I had to push the pedal so hard, that my foot slipped from the pedal and I had to avoid the crash and left the track. Later on, I drove over some debris on the track and had an immediate puncture," adds Mato.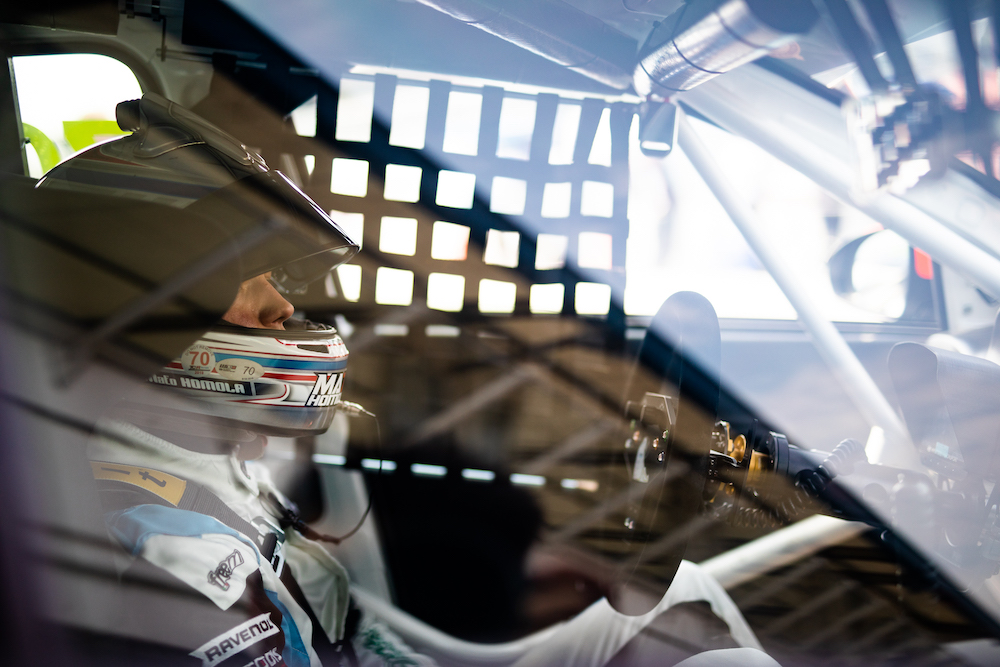 Mato had a simple strategy for Race 2. A good start and avoid contacts. He managed the first part, with P10 already in the first corner. However, the second part was an issue, as immediately in the first half of the first lap, destruction derby from yesterday continued. Dusan Borkovic has flown to the slowest corner with speed, which was almost impossible to slow down. Mato, trying to avoid the crash on his door has moved to the side and left him space. On the exit of the corner, Dusan fighting with Paulsen caused damage to Matos car and forced Mato to retire from the race with broken intercooler, later that lap. Compared to the successful weekend in Hungary, this was a nightmare with no points to the championship.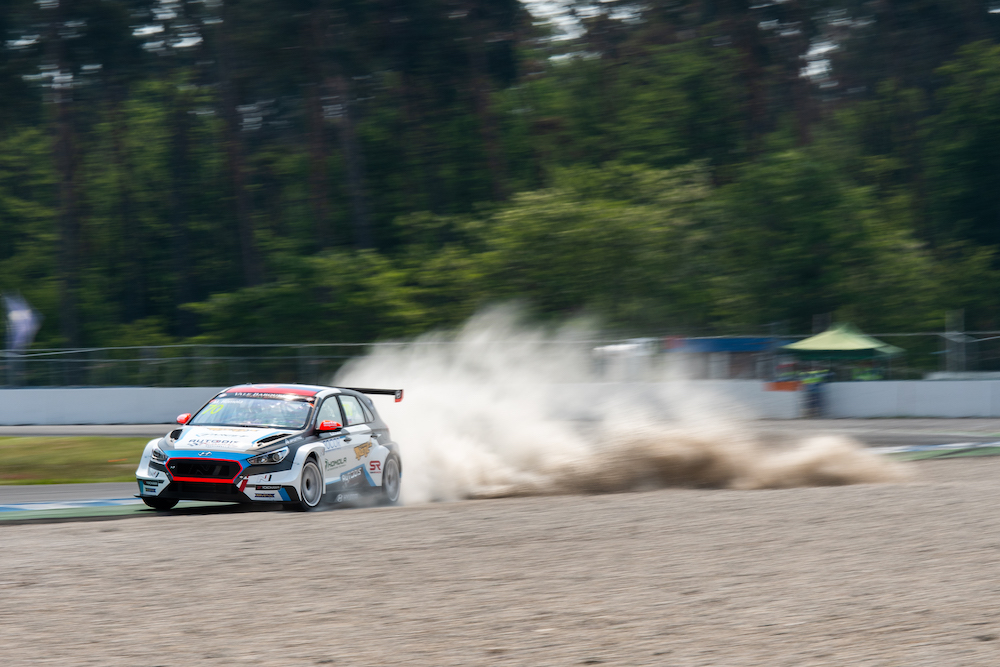 "There is a huge mix of sadness, frustration, and anger, as I wanted to make some good TOP 10 results with points, but other drivers are fighting like crazy. Of course, small impacts and contacts are part of touring car racing, but this was too much," said frustrated Mato and he adds: "I'm over it now, I can change only the future. I will be even more motivated now for the Spa-Francorchamps race in 2 weeks. I have made some good results there and I really like it there. I will do the maximum to finish the qualifying in the TOP 10, as this gives you good starting position for the first, or second race."
2019 Photos: https://goo.gl/Rjm5VV
Facebook: https://www.facebook.com/matohomola/
Youtube: http://bit.ly/YouTube_MH70
Instagram: https://www.instagram.com