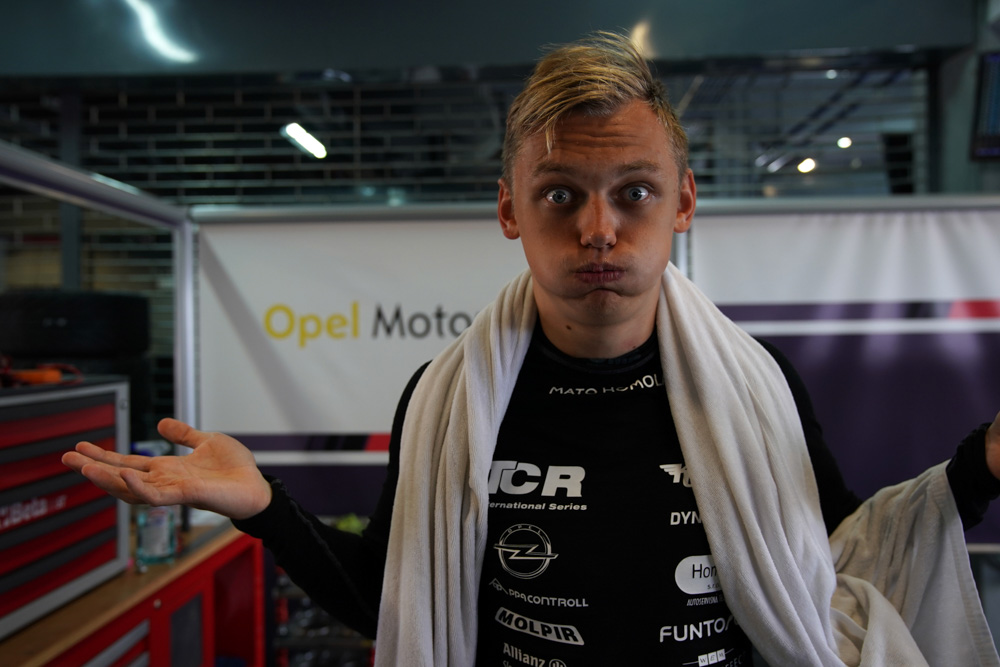 Thai tyre noodles with bad luck for Homola
3rd September 2017, 7:00 PM, Buriram, Thailand
After Saturday's phenomenal best lap time which turned into a victory, the Sunday was supposed to be a triumph. Mato Homola did very well in the Race 1 of TCR International Series un Thailand and he lead everyone else in the starting grid by 5 seconds. However as English say "To finish first, you have to finish" …. that unfortunately did not work out for Mato. In the middle of the race he felt vibrations on the front axle and in the penultimate lap, he got a puncture if the left front tyre. And unfortunately for the 3rd game this season, all hopes for the first win in TCR International Series 2017 evaporated as the steam of sweet sour soup.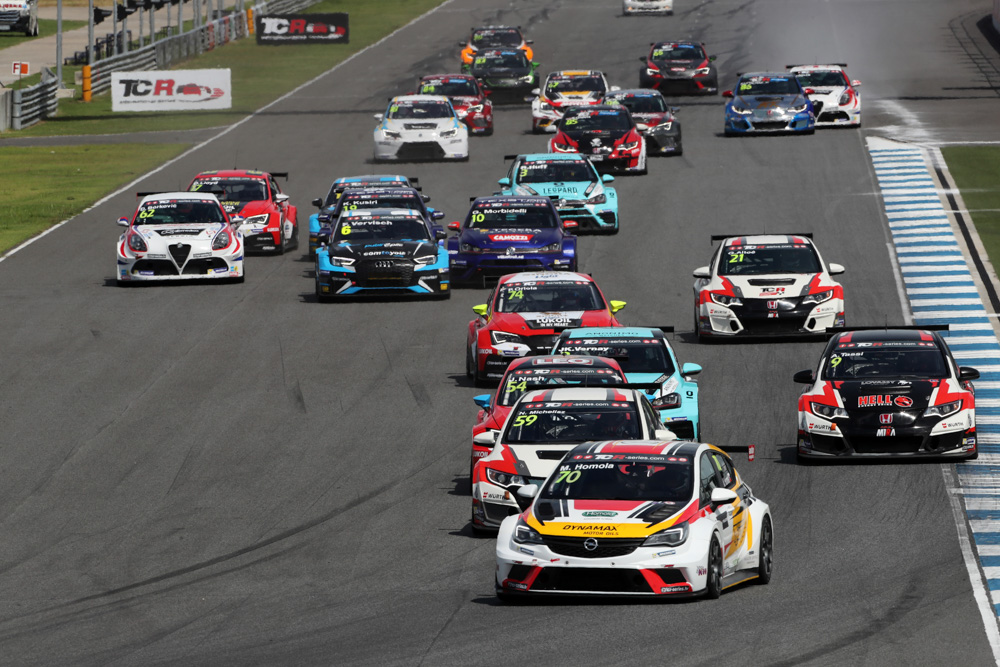 "I was controlling the race situation and I did not push at all as it was not necessary at all," commented Mato Homola the moments before the unfortunate situation. "In Lap 7 I suddenly felt vibrations from the front axle and I was not sure which wheel it comes from. I slowed my pace down, as I did not want to risk at all, as I had plenty of time and Michelisz was not trying to catch me up and overtake. I just wanted to bring the car to the finish line. However in the penultimate lap when I braked into the right-hand corner the tyre exploded and I almost went out of the track. Then I just brought the car back to pits … It is a pity, we should have won here. But I know these moments belong to motorsport too. "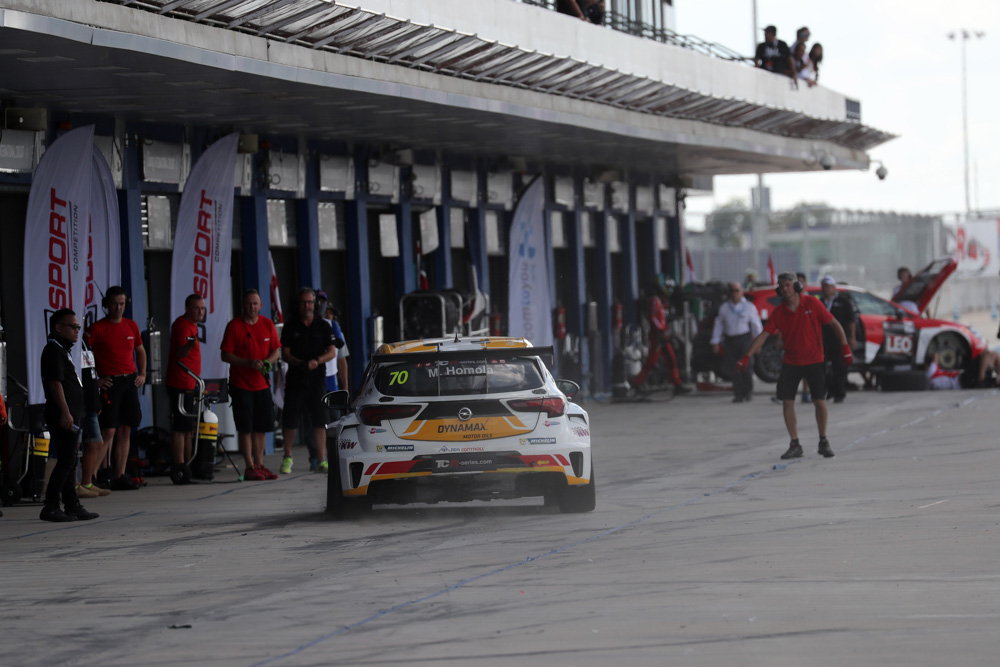 Then we had Race 2. Mato started from P10 and he was eager to push like a dragon. But then he was limited by the types which he had used in 5 qualifying laps, so he was not able to do that much. He brought the car into the finish on P10 and got 2 championship points. So altogether with the 5 points from qualifying, he got 7 and int he current championship standings he got close to Gianni Morbidelli. The next race starts in the beginning of October in China at Zhejiang Circuit.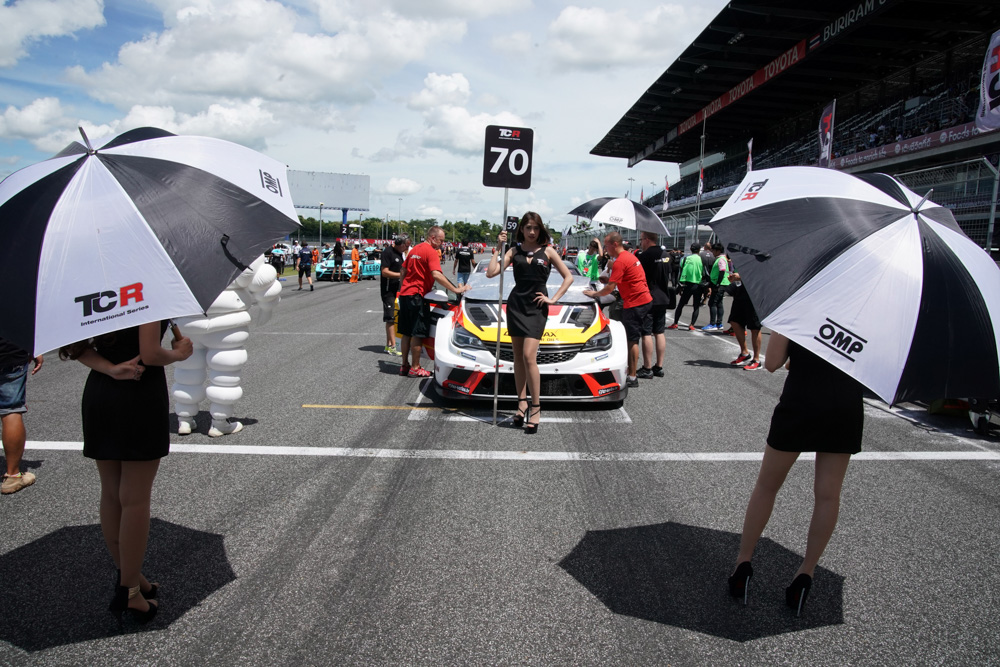 "We gonna fight again to achieve our long awaited victory," said Mato Homola to his fans. "Also here in Thailand, I showed that we have the pace, but it just all needs to fit together. This was my first-lifetime experience, in my race career, that I had to retreat when leading the race. On the other hand, I take it positively and I guess it is important for me to experience such situation to become an elite race driver. These are bitter moments, but they are important at the same time."
2017 Photos: goo.gl/diqaVS