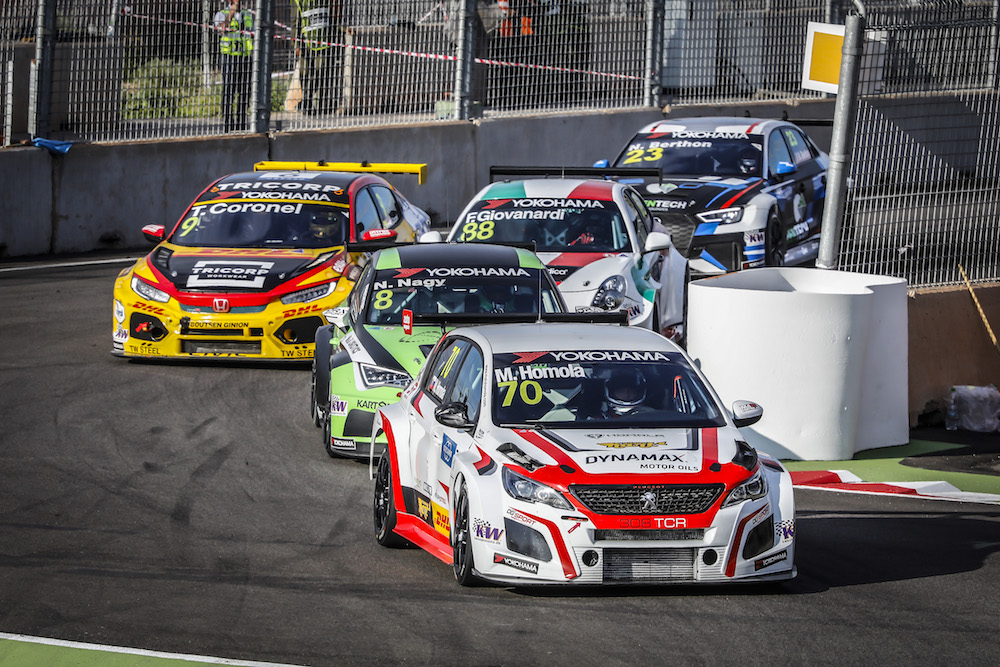 This weekend: Mato Homola and WTCR at Hungaroring
This weekend will be in the name of first-class touring cars racing again – FIA World Touring Car Cup (WTCR) is coming to Hungary. This weekends race will be the closest to Slovakia, as WTCR will in this season get. Hungaroring will host the second weekend of the season, and Mato Homola behind the wheel of his DG Sport Competiton Peugeot 308 TCR will be there.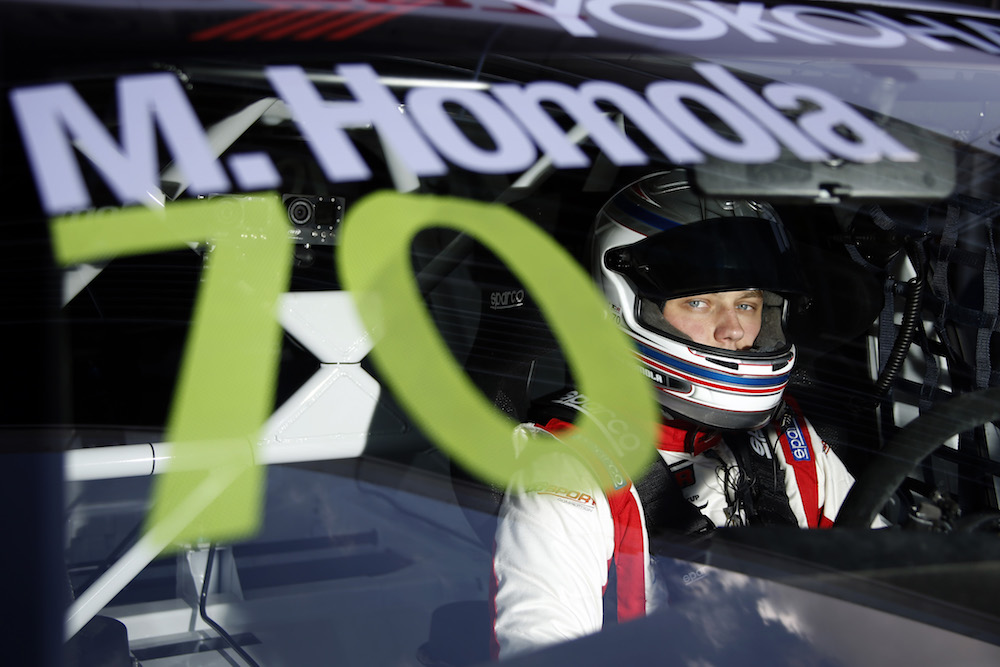 "To me, it is like a home circuit," said Mato before the race and he adds: "The truth is, that this place is real home of three Hungarian WTCR drivers plus two others starting with the wild card, but I really like this Hungarian circuit. In addition, it is really close for the Slovak fans and I hope, that I will have strong support from the grandstands."
European part of the WTCR starts this Saturday. Mato Homola and the team are in Hungary since Monday. DG Sport Competition used this opportunity for additional testing on Euroring and they put their 308 TCR Peugeots through two tough days. There is still room for improvement after Marrakech: "We have been struggling with proper chassis setup and we fought with huge understeer. I'm really glad for this testing opportunity, as we had a chance to try many various setups. The circuit is not at all comparable to Hungaroring, it is more like a rally stage, but anyway – we made hundreds of kilometers, what is really important," adds Mato after the testing.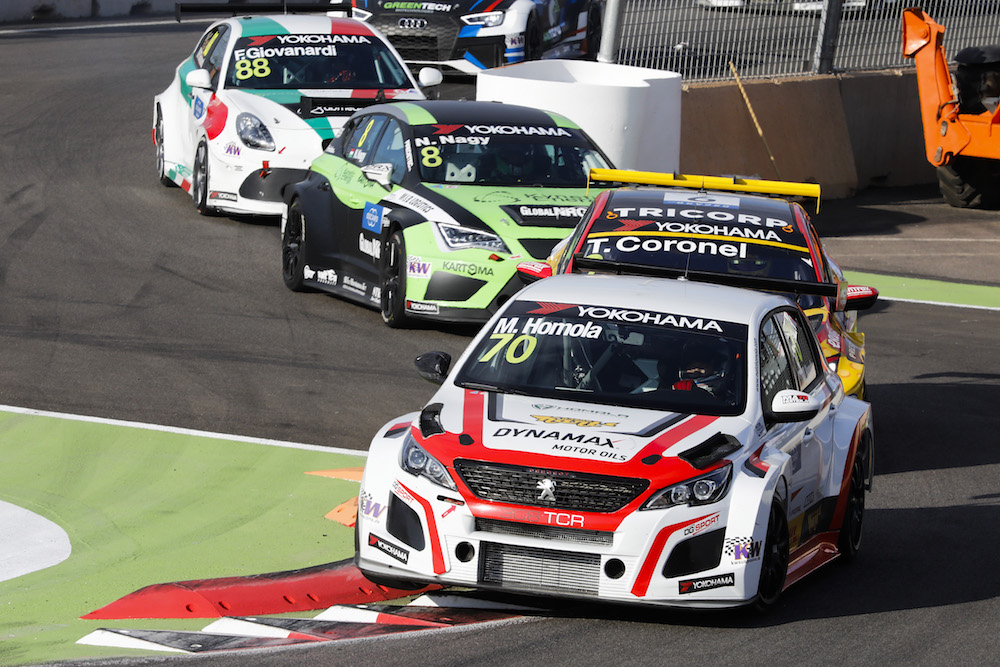 The season has just started – there are many points to be given away with 27 separate races to come. You can follow the races live – qualifying and race 1 on Saturday will be broadcasted live on Facebook and Sunday will be broadcasted live on Eurosport and Eurosport 2.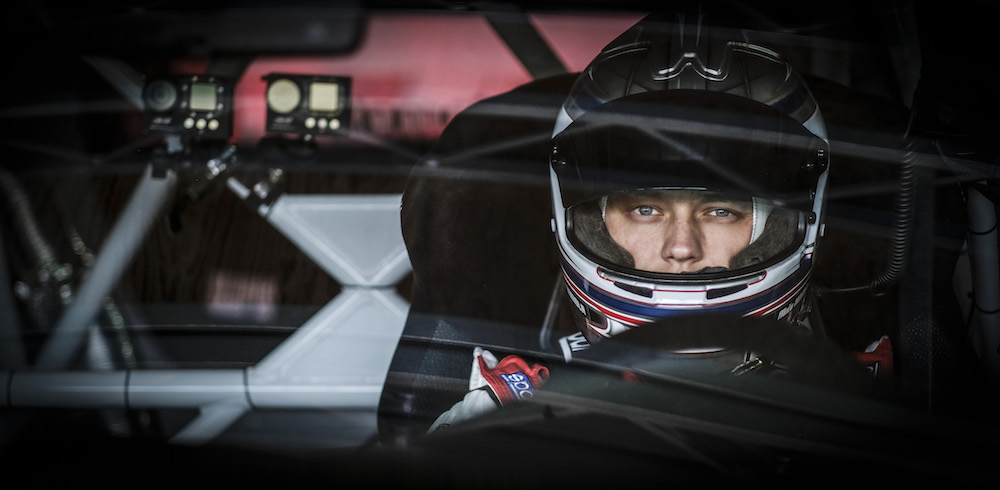 Hungaroring has a really long history – we can mention, that it was the only race with F1 race behind the "iron curtain. The surface has been renewed in 2016 with more the 57 000 m2 of new tarmac.
FIA WTCR 2018 Calendar:
08. 4. | Morocco, Circuit Mouley El Hassan
29. 4. | Hungary, Hungaroring,
12. 5. | Germany, Nürburgring Nordschleife
21. 5. | Netherlands, Circuit Zandvoort
24. 6. | Portugal, Vila Real
05. 8. | Argentina, Autódromo Termas de Río Hondo
30. 9. | China, Ningbo International Circuit
07. 10. | China, Wuhan International Circuit
28. 10. | Japan, Suzuka Circuit
18. 11. | Macau, Guia Circuit
2018 Photos: https://goo.gl/9KhtbJ
Facebook: https://www.facebook.com/matohomola/
Youtube: http://bit.ly/YouTube_MH70
Instagram: https://www.instagram.com/matohomola/